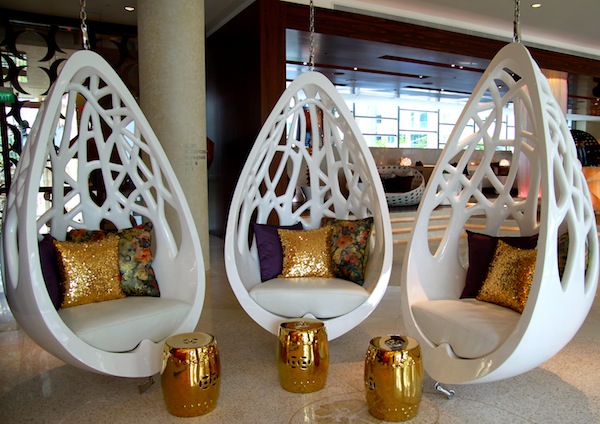 Swinging egg chairs, glittering cushions, and glowing purple lights set the vibe of the pulsating WOOBAR at the newly opened W Singapore-Sentosa Cove. Pull up a seat at the bar or lounge in style while listening to resident DJ Has spin the hottest beats.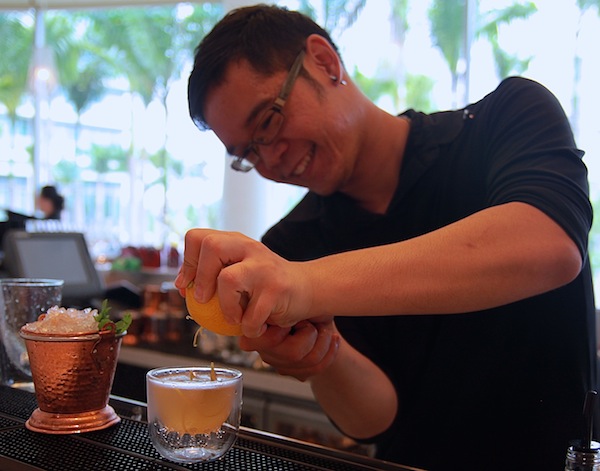 Sitting at the bar with Jamie from W Singapore taking in the views over the pool, I ask Byron the bartender my classic question "What do you recommend?" As Byron stops plucking mint leaves from their stems he replies "Well the Mojitos are really good." Done, there's nothing I love more than a classic Mojito and it's always a bonus when it's a recommendation. Jamie orders her favourite WOOBAR cocktail a Spiced Blueberry MarTEAni.
I'm watching in amazement as Byron goes to work on our drinks. The martini shaker is out, ice chills the copper bucket that would later hold my Mojito, some mixing, crushing then a few slivers of lemon rind and a dash of bitters to finish off our cocktails. These aren't your average pre mixed drinks, these are works of art and Byron the artist.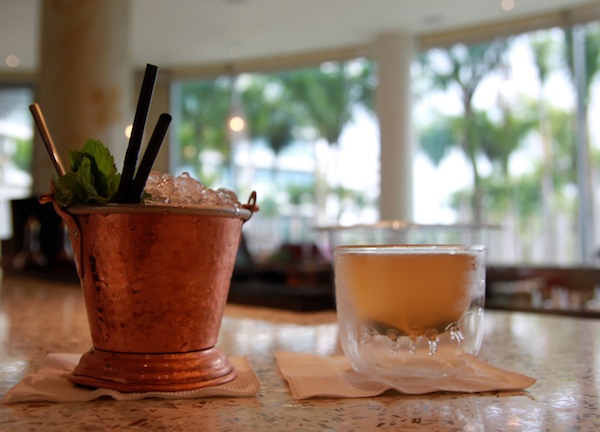 Mojito (S$20) Spiced Blueberry MarTEAni (S$20)
So how do they taste? Amazing. The little dash of bitters in my Mojito brings out all the right flavours and is the perfect mix of freshness with just the right amount of rum taste. Probably one of the best Mojitos I've had. A taste of Jamie's Martini and I am impressed. Just a hint of blueberry, not too sweet. It's easy to drink. Maybe too easy...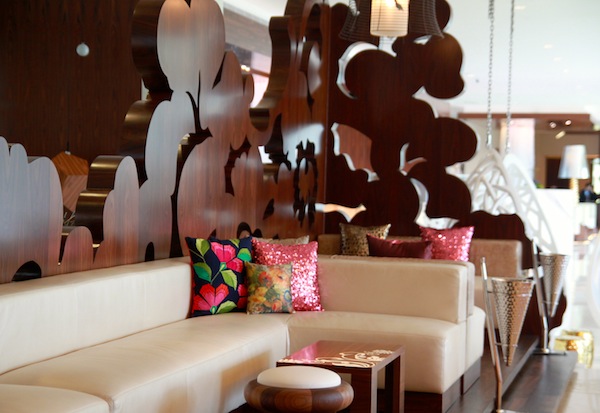 Besides our amazing cocktails, the drink menu is full of imaginative mixes like Masala Teh Tarik, Bak Kwa Whiskey, and Sesame Seed Gin. With afternoon tea offerings and a snack menu that will have you smiling as you read it with items like Balls of Fire (Thai fish balls), W hotel has really put the "Woo!" in WOOBAR.
WOOBAR
W Singapore-Sentosa Cove
21 Ocean Way
Singapore, 098374