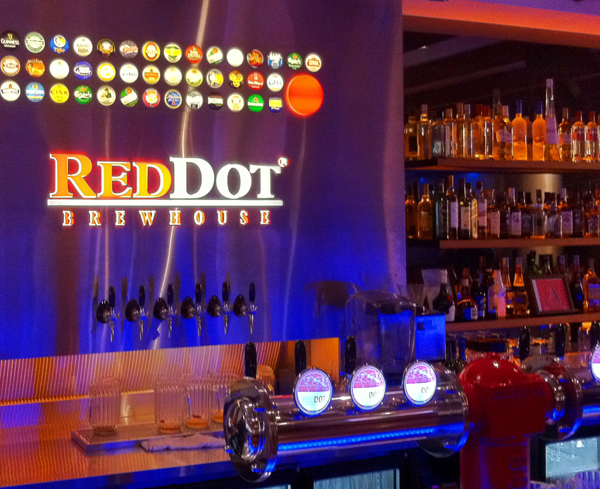 Red Dot Brewhouse, a popular pub and restaurant located at the end of Boat Quay, offers an impressive selection of house brewed beer. They have everything from light to dark beers including a variety of ales, wheat beer, lager, and pilsner. I'm a huge fan of wheat beers, and theirs was perfection. Besides their excellent selection of beer, they also have a menu full of the usual suspects: bar bites, pizza, pasta, and meat & fish mains.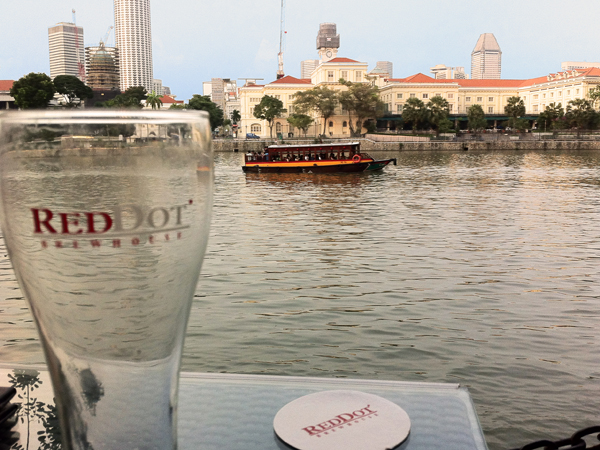 Enjoy a pint as you watch the boats shuttle tourists up and down the river with Singapore landmarks in the background including the Swissotel, Fullerton Hotel and the Singapore Flyer.
There is truly no better way to enjoy the beauty of Singapore, then from a patio along the river in Boat Quay.
RedDot Brewhouse
RedDot BrewHouse @ Boat Quay
33/34 Boat Quay Singapore, 049823