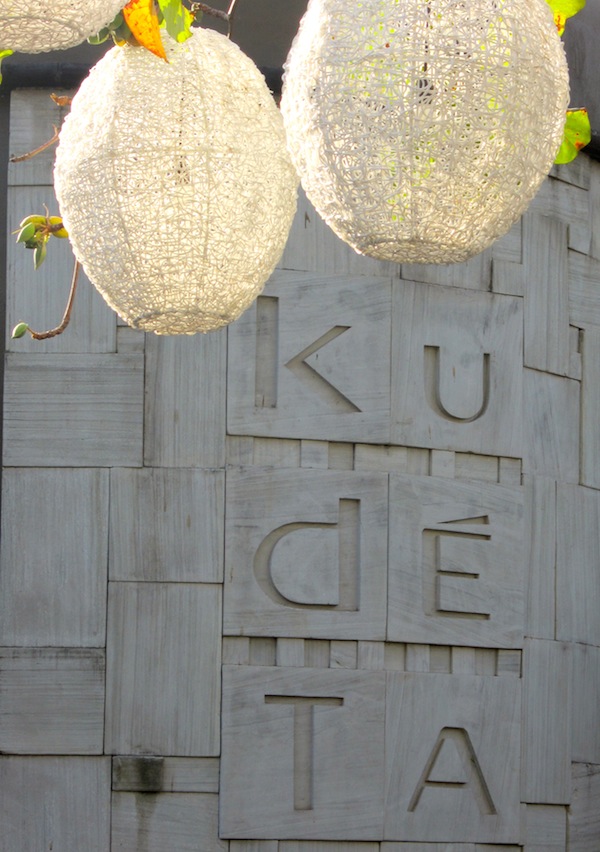 For one of the trendiest spots in town look no further then Ku De Ta! Located right along Seminyak beach with plenty of open air seating, some of the best cocktails ever tasted, and a house DJ dropping beats you'll find it hard to peal yourself away from this place!
We headed to Ku De Ta mid week to watch the sunset and see what all the hype was about, after walking around the venue and seeing the various designs of the restaurant and bars I was immediately impressed. It's got a cool laid back vibe that lets you know you're at one of Bali's top spots. While you're here just decide which decor is calling your name (each section has a different theme) settle in and just enjoy the people watching and spectacular Bali sunsets! Make sure you don't miss out on one of there top notch cocktails. The menu is so extensive you'd be hard done by to only try one! I suggest the KDT Espresso a great pick me up cocktail for the coffee lovers. It came artfully displayed with whip-cream on top and a wonderful piece of dark chocolate!
And if you're looking for something to soak up the cocktails you'll be amazed by the endless array of delectable food options here. They have cuisines from around the world and serve breakfast, lunch and dinner. They have a tapas menu and separate pizza menu with some of the most inventive names and ingredient combinations I've ever seen! There's no doubt you'll be able to find something to satisfy even the pickiest of taste buds!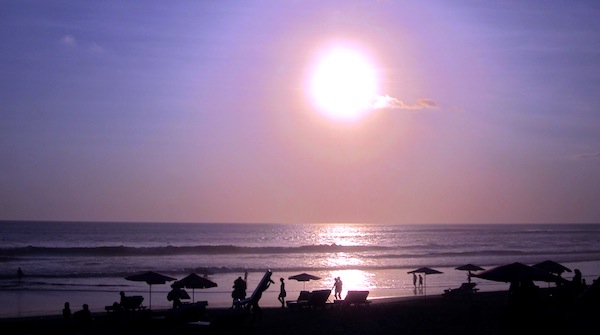 So don't miss out on this Must Do Spot! No matter what day of the week there always seems to be a trendy crowd at this watering hole. And be sure to check out what events and international Dj's are kicking off during high season! Oh and lets not forget the very stylish Ku De Ta Boutique selling designer beach wear, clothing and even Ku De Ta's very own soundtracks.
Ku De Ta
Jalan Kayu Aya No. 9
Seminyak Bali Indonesia 80361
T: +62 361 73 6969
E: info@kudeta.net