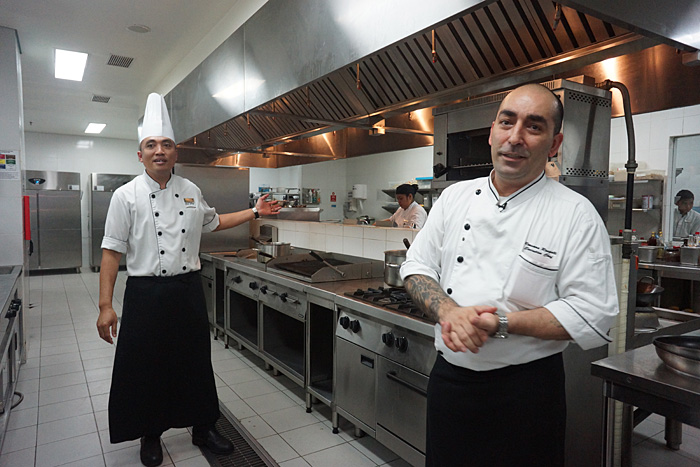 For an exclusive culinary experience, nothing beats dining at the Chef's Table. At Sheraton Bali Kuta Resort we had the pleasure of attending the first Kitchen Table hosted by Rossano Renzelli, Executive Chef of Sheraton Bali Kuta.
This is a rare opportunity for guests to visit the inner sanctum of the Executive Chef and enjoy an evening of memorable experiences, tastes and conversations with the Executive Chef.
Kitchen Table includes a guided tour around the kitchen by the Executive Chef, allowing guests to get an insight into how the kitchen is being run behind the scenes.
Guests get to enjoy some champagne and interesting hors d'oeuvres during the guided tour.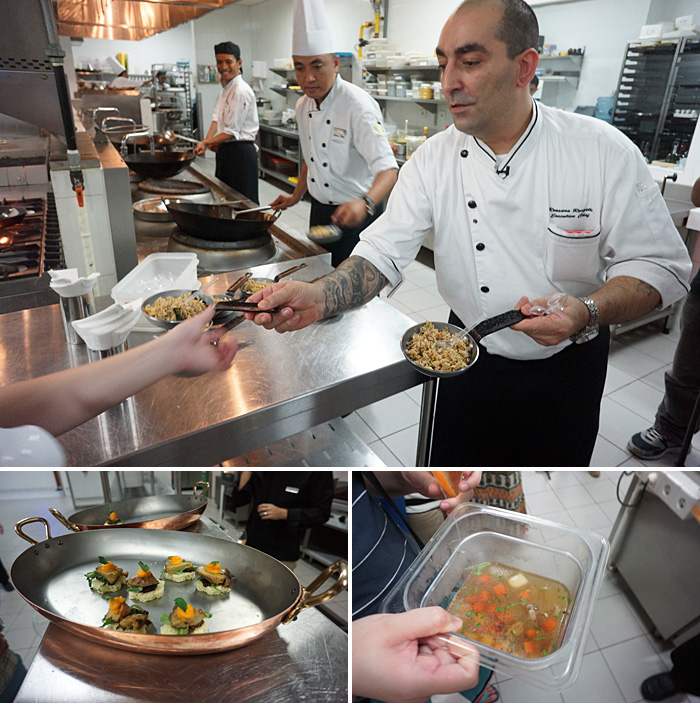 Besides touring around the kitchen, Executive Chef Rossano Renzelli also shared his insights in food from the detail in marinating fresh meats to the level of precision for every single cut.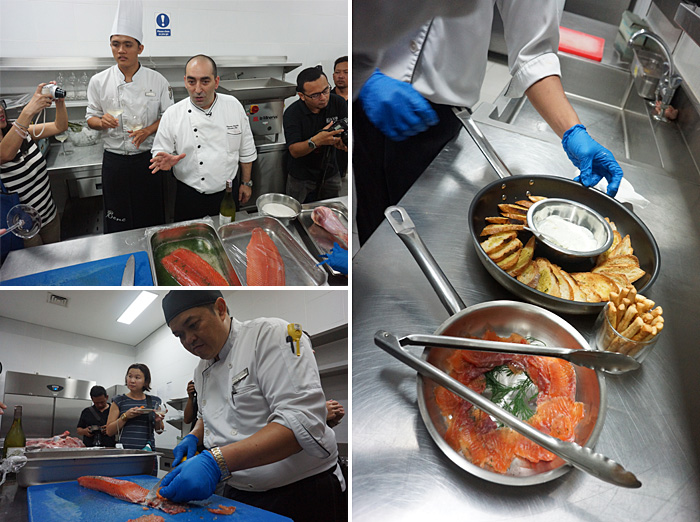 Guests would love to see how chocolate desserts are made in the Dessert Room. From tempering the chocolate to make create a smooth taste and shiny finish.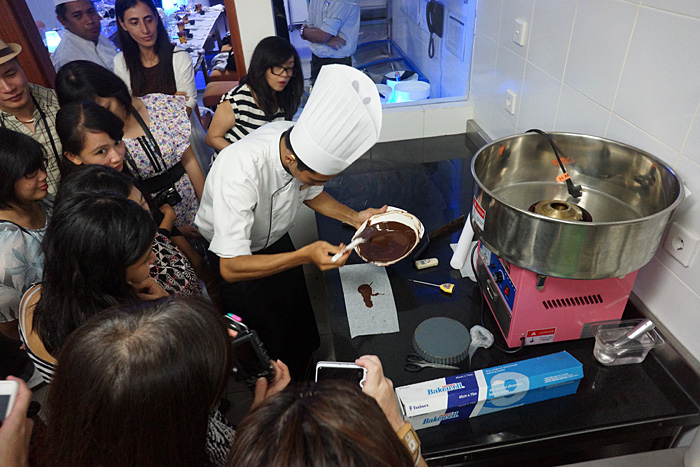 After the tour, it's time for dinner. Kitchen Table offers a customised multi-course menu specially created by the chef and is not offered on the restaurant menu with specially selected wines to complement the meal.
We started off with freshly made bread that's still warm to touch with olive oil and herb dip.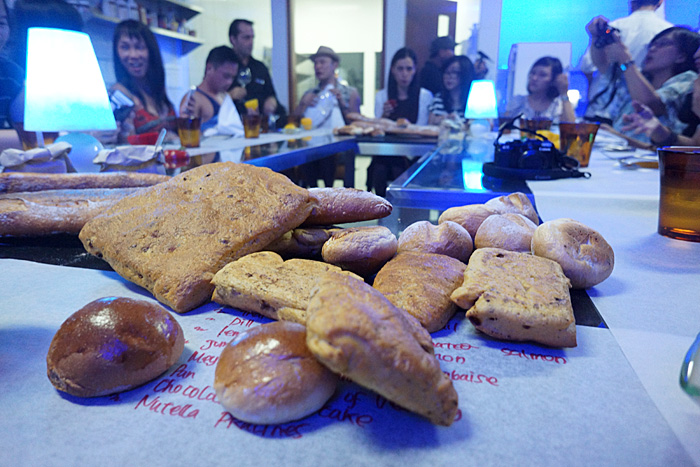 We also served with white wine presented in a red pepper which added an interesting taste of spice to the drink.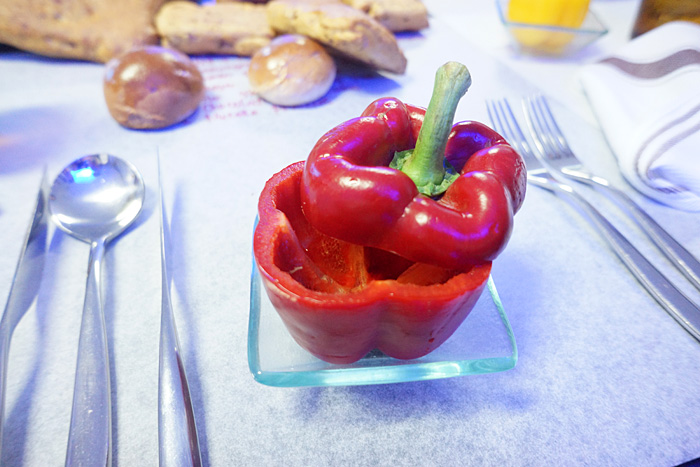 Lemongrass flavoured Salmon and Sauvignon & Semillon, Cape Mentelle, Margaret River, Australia 2008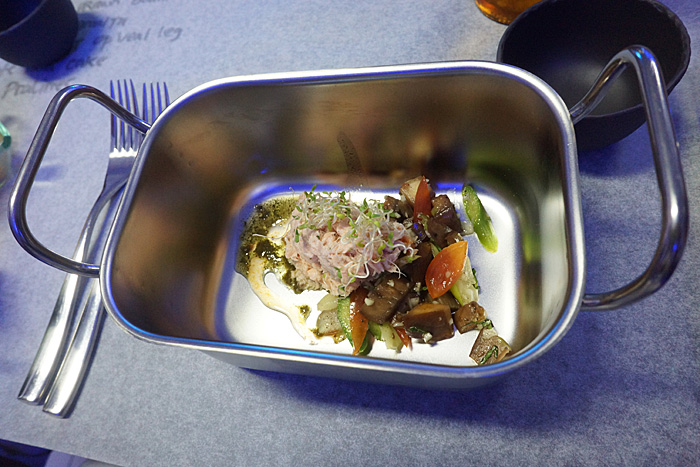 Jumbo River Prawn Bouillabaisse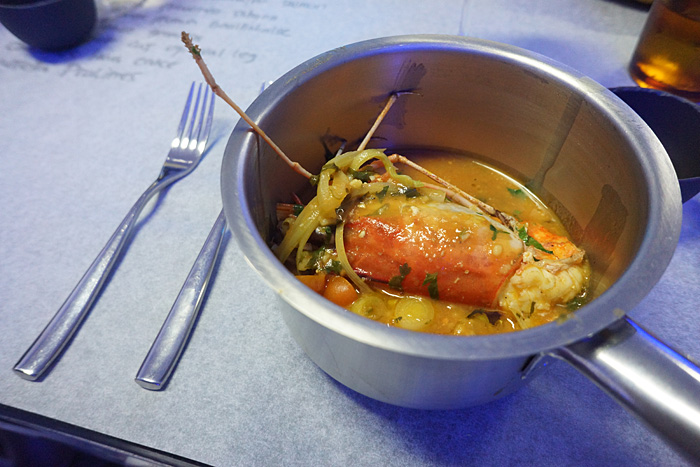 Pan-glazed cut of Veal Leg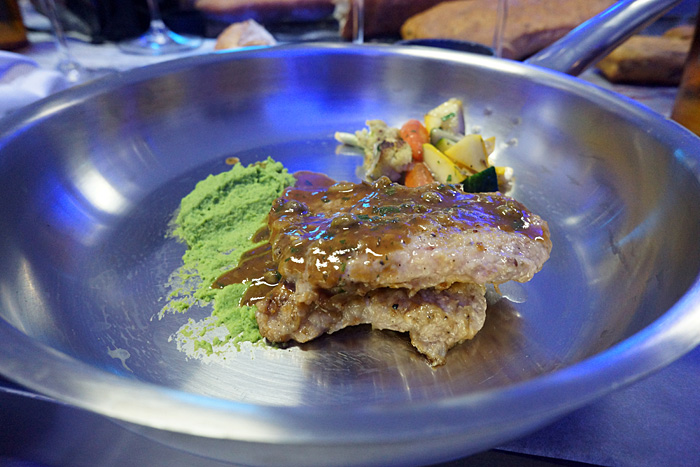 Chocolate Lava Cake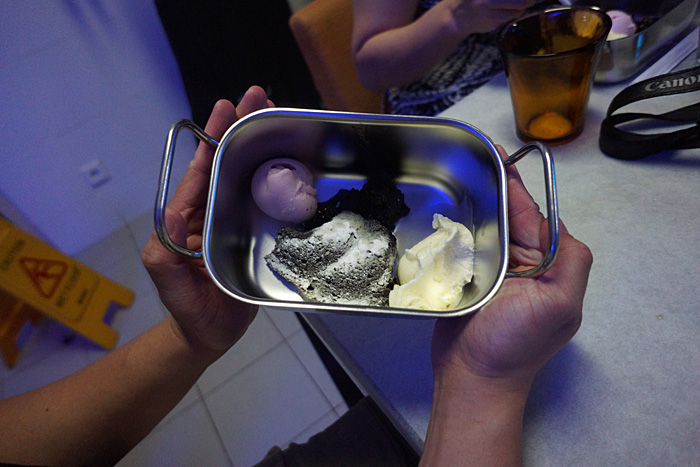 We ended the evening with more alcohol, DIY-style. We were presented with buckets of alcohol and blended flavours like basil and mint leaves frozen in ice cubes. We poured as much alcohol we wanted along with ice cubes of flavours, and mix them with a stirrer to create our own cocktails.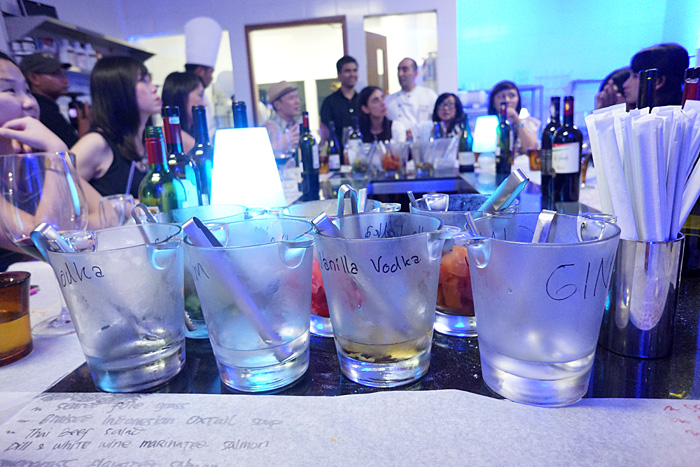 Here is the multi-course menu that was served in the first Kitchen Table along with some souvenirs to remember the event.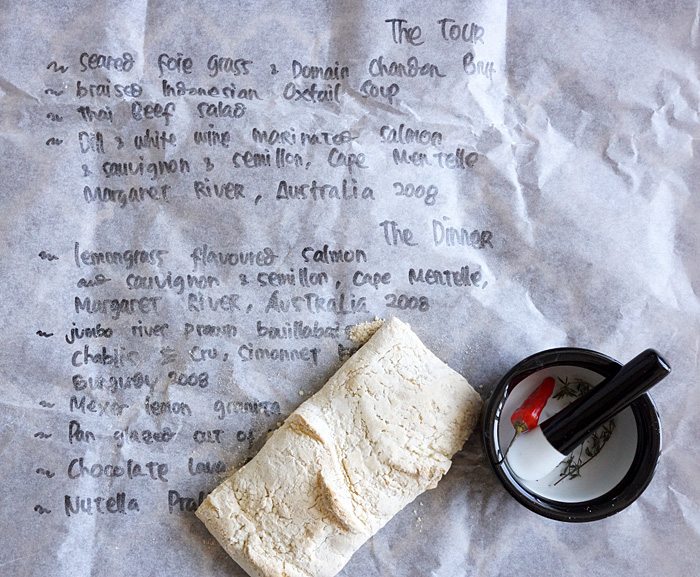 Unlike most fine dining meals, everyone walked away full and amazed by how wonderful the meal was. We can't guarantee if you will be able to get a chance to attend the Kitchen Table by Sheraton Bali Kuta Resort, but if you do get that golden ticket, we are sure that you will have an amazing time.
Sheraton Bali Kuta Resort
Jalan Pantai Kuta
Bali 80361
Indonesia
T:(62)(361) 846 5555
W: www.sheratonbalikuta.com
This was a hosted Kitchen Table. As always, opinions are our own.