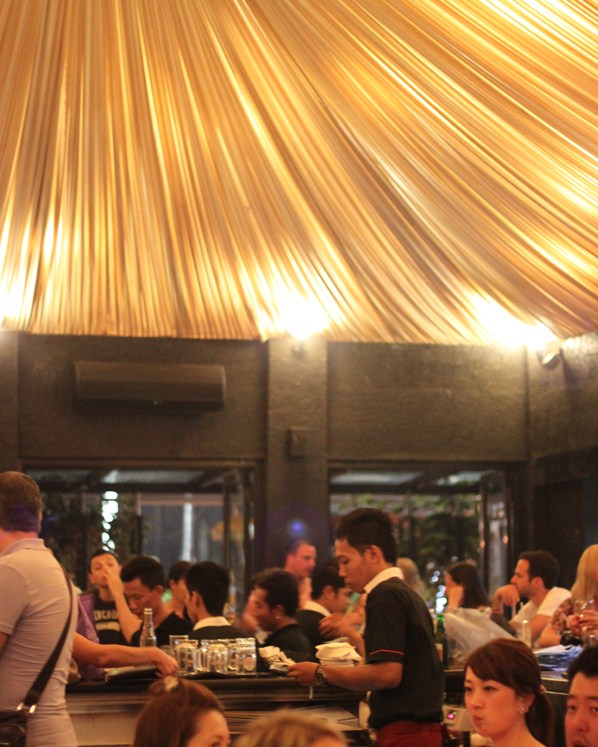 During a trip to Bali, I mentioned to my cousin, a Bali resident, "I've read about a really popular Italian restaurant in Bali, do you know about it?". Before I could finish my sentence, her response was "Ultimo is the best Italian restaurant in Bali, I know the manager, I will see if I can get us a reservation". Lucky for us, we were able to get a reservation for a few nights later.
This restaurant has raving reviews in travel guides and is an eye-catcher from the street, so it's probably obvious to say there's a full house every night. With such a large menu, we were very fortunate to have the restaurant manager at our table to give us personalized recommendations.
To start, we were presented with a variety of bread accompanied by their special pesto butter. The table favorite was the thin bread-sticks made in-house by the restaurant.
Being fans of stuffed pastas, I ordered the spinach cannelloni and my husband, the beef lasagna. The beef lasagna was a hefty 2 1/2 inches thick, and according to my husband, delicious! My vegetarian option came in a bowl filled to the top with cheese, and was so good, I didn't have time to count my calories.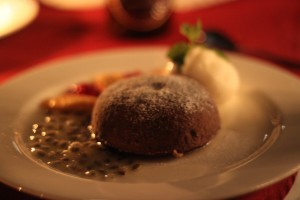 For dessert, we were recommended the molten chocolate cake. It came served with ice cream, and true to form oozed chocolate when pierced with a fork. The quality of chocolate used in the cake was so good, my husband sneezed, he always sneezes when something is high in cocoa. It passed his test.
Our friends that live in Bali say they come here all time as the prices, service and food are pretty hard to beat. Their recommendations for the next time we visit is their pizza, lamb chops and tuna pasta. Oh and there definitely will be a next time.
Ultimo
Jl Laksmana 104
Seminyak, Bali Indonesia
0361-738720