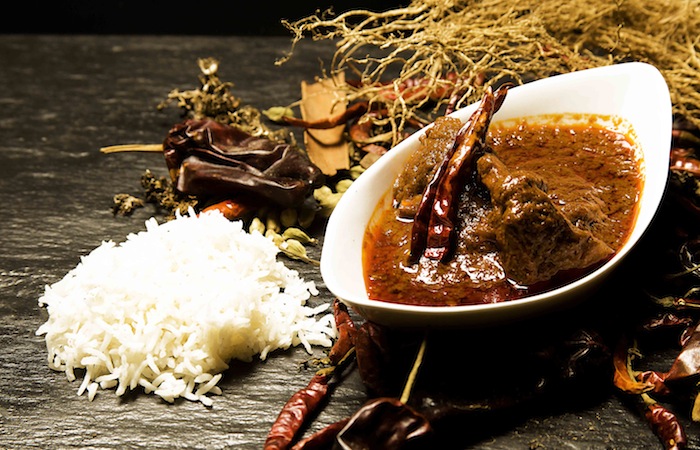 Ah, the flavours of Kolkata. The capital of West Bengal that conjures up images of seafood, fish curries and sweets - the food the area is known for. Indian food lovers get ready for a flavour explosion as Swissôtel Merchant Court borrows chefs from their sister hotel Swissôtel Kolkata to recreate authentic dishes just for their "Flavours of Kolkata" event.
With meat, seafood and vegetarian options available, the highlights are Masaledar Machli (fish cooked with Indian spices), Gosht Rogan Josh (lamb cooked in red chilli & yoghurt), and Adraki Aloo Gobi (potato & cauliflower cooked with ginger flavoured gravy). All a nice mix of spices without being spicy.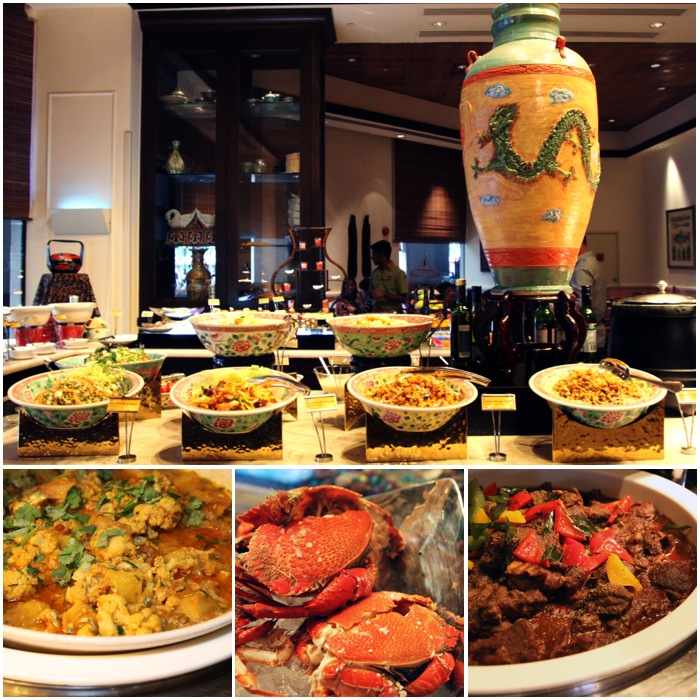 The Indian selection continues with salads Tandoori Murgh Chat (Indian spiced chicken salad), Soya Aloo Chat (chickpea and potato Indian spiced salad), and fried snacks like Jaipuri Bhindi (batter fried lady fingers), Vada (potato Fritters) and Vegetable Pakoras. A variety of flavours, with the pakoras and Jaipuri Bhindi being such crispy flavourful delights, seconds were needed.
To even out the Indian dishes, Ellenborough Market Café staples are still available including sashimi, a large cold seafood section with crab, mussels and prawns and their signature Peranakan cuisine. A little something for everyone.
When finally ready to end the meal with dessert, choose from Indian specialties like Moong Dal Burfi (sweet lentil cake) and the must try Badam Kulfi (Indian-styled ice cream with almond & saffron) or Western and Asian treats like Marble Cheese Cake and Nonya Kueh. The Indian-styled ice cream with its creamy texture and soft nutty flavours is so good it should be served in 1 litre tubs instead of shot glasses. This way I could take some home for a late night snack! Make sure to grab a couple glasses of Badam Kulfi if you see them at the dessert counter as they were all out when I passed by for seconds.
As an Indian food lover, it was nice to try flavours I'd never had before and variations of dishes I know and love. Flavours of Kolkata is a great opportunity to try new dishes that aren't commonly found in Singapore made by true Kolkata Chefs.
Flavours of Kolkata
5 to 14 April 2013
Lunch (Saturday & Sunday) Adult $52++ Child $26++
Dinner (Daily) Adult $58++ Child $29++
Ellenborough Market Cafe
Swissôtel Merchant Court
20 Merchant Road
Singapore 058281
T: +65 6239 1848