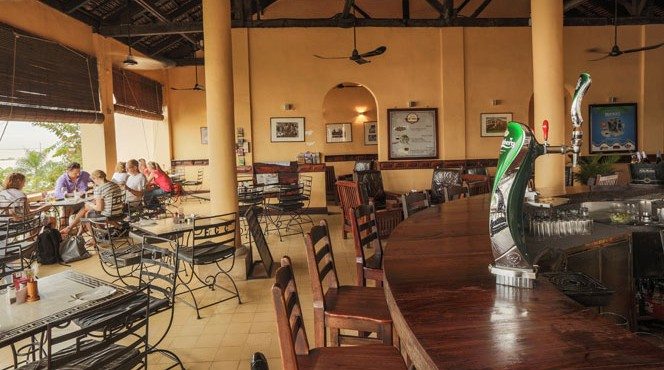 Ask around about what to do when visiting Phnom Penh, and Foreign Correspondents' Club (FCC) is sure to come up several times. Located in the prime river front district, this is Phnom Penh's original drinking hole where back in the day foreign journalists and aid workers came for a cold beer at the end of the day.
Today, the building is an ode to the colonial era offering a place to relax and enjoy a meal (or a drink) while listening to old tunes. Think Rolling Stones, ZZ Top and Pink Floyd.
Choose from a seat on the main floor or venture up to the rooftop on a nice night. Look out for their signature cocktail "Front Line" and daily food specials. I recommend sticking around for dessert and trying out their Savarin with summer fruits and a scoop of vanilla ice. Delicious.
Foreign Correspondents Club Phnom Penh
363 Sisowath Quay
Phnom Penh, Cambodia