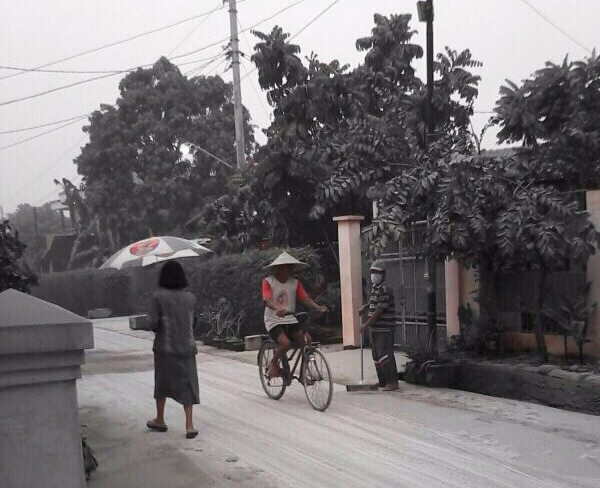 14 February 2014 5:20pm SGT.
The island of Java is covered in Ash after Mount Kelud near Kidiri, Indonesia spewed ash and gravel that traveled as far as 200km away. In Yogyakarta the eruption could be heard before it began to rain ash.
Mount Kelud had been rumbling for several weeks before the eruption, with officials raising an alert an hour before the volcano erupted, urging around 200,000 people living in 10km radius around the volcano to evacuate.
Two casualties have been reported from the weight of ash causing the roof on their homes to cave in.
A large population of Indonesians live close to volcanos to make use of the fertile soil that surrounds them. News from relatives in Yogyakarta as they clean up ash from around their homes is, on the bright side, they now have lots of fertiliser for their gardens.
Photos from Yogyakarta.