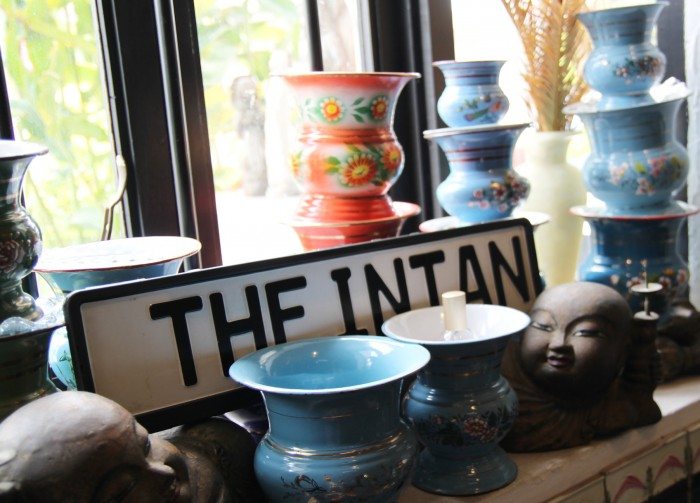 The Intan is not your typical museum with high ceilings and white walls, instead Museum curator Alvin Yapp, invites you into his home and to view his private collection of all things Peranakan. Realising the importance of preserving his Peranakan culture at a young age, he has been collecting since the age of 15 from sources as near as Singapore and Penang and as far as India and England.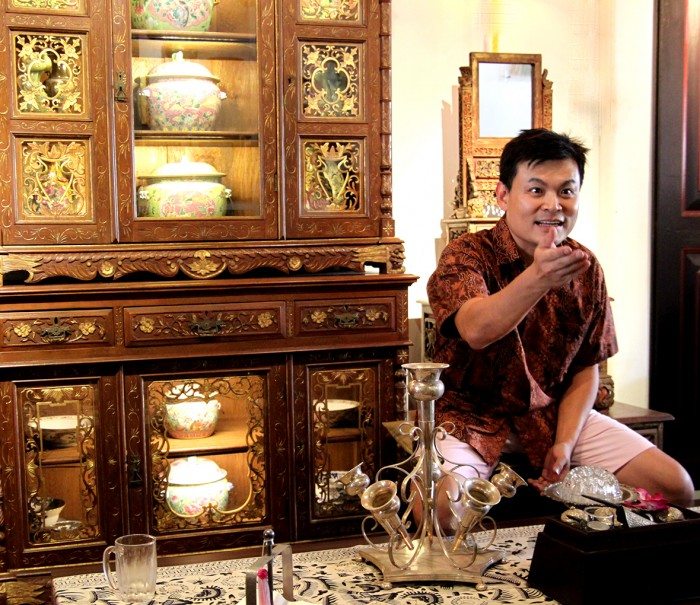 As Alvin walks you through the ground floor of his double storey row house in Joo Chiat, he points out the blending of Malay, Chinese and Western influences that can be found in the furniture, clothing and decorative accessories. Up stairs lined with vases and tiffin container, the second floor is set up as a fancy dressing room. A row of beaded shoes lines almost the whole perimeter, a display of jewellery and hairpieces takes centre stage in the middle and wardrobes along one wall house traditional clothing.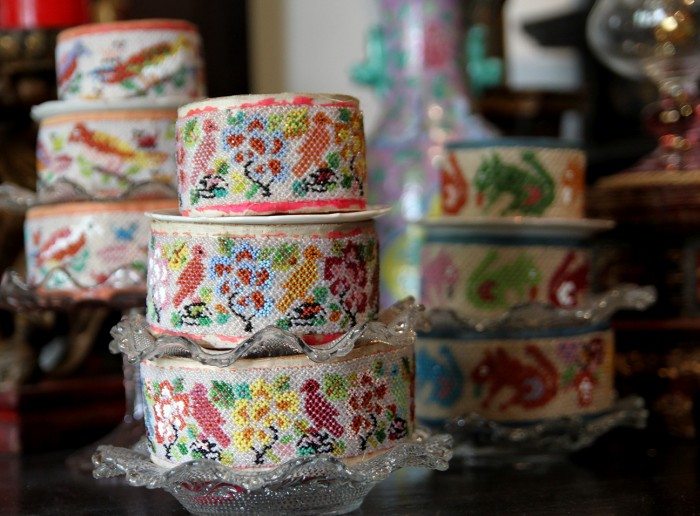 Being not a typical museum, Alvin follow a very loose script, instead inviting the visitors to ask questions and learn more about what is of interest to them. One curious visitor brought attention to beaded containers, which we found out were fancy kueh dishes. Another asked about hanging lanterns, which Alvin informed us were typically hung outside of people's home with one side listing their surname and the other a decorative picture.
The tour ends in Alvin's living room with everyone gathered around the coffee table for a taste of traditional kueh (cakes) and tea. A lovely way to end an educational visit to a true Peranakan's home. Besides offering tours of his collection, Alvin also often hosts plays, dances, jewellery making and even photography sessions.
A big thank you to BeMyGuest for the invitation to tour The Intan. Do have a look at their website for lots more ideas on activities in Singapore and other countries.
Encounter the Peranakan Culture and History of Singapore
Book your experience with BeMyGuest here