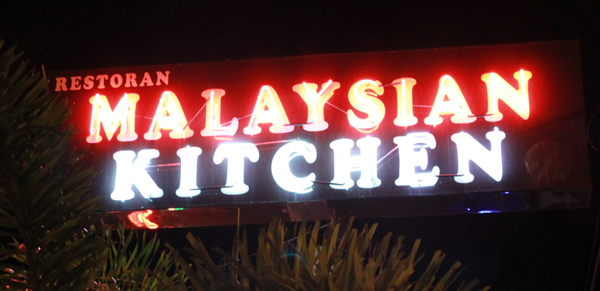 *Warning: Great food, but double check your bill. Myself and another dinner on different occasions were overcharged for certain items.
Located on Jalan Batu Feringhi between the two Shangri-La Resorts, the restaurant is an easy walk from most hotels along the street. Here you can try the many flavors of Malaysia including Beef Rendang and Penang favorites like Penang Prawn Curry and Penang Char Koay Teow.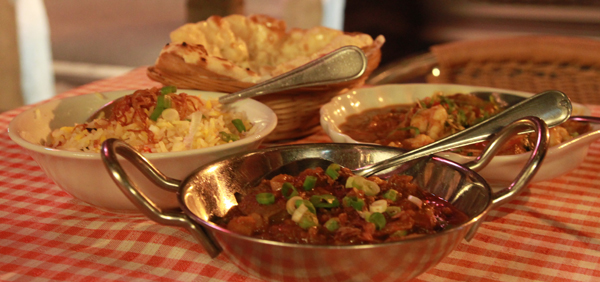 Pictured: Beef Rendang (RM 19.90), Penang Prawn Curry (RM 22.50), Saffron Rice (RM 3.50) and Garlic Naan (RM 4.50).
The Beef Rendang is a house special, and one bite makes it clear why. The beef is incredibly tender and is spiced with a more unique mix of flavors than is typical. The spices are truly remarkable, making this dish a must try.
The Penang Prawn Curry is a deliciously creamy curry with a hint of sweetness that is served with okra and aubergine. Rice and naan are standard accompaniments to curry, but their Saffron Rice is anything but standard with the bursts of flavor from the addition of cloves to this dish.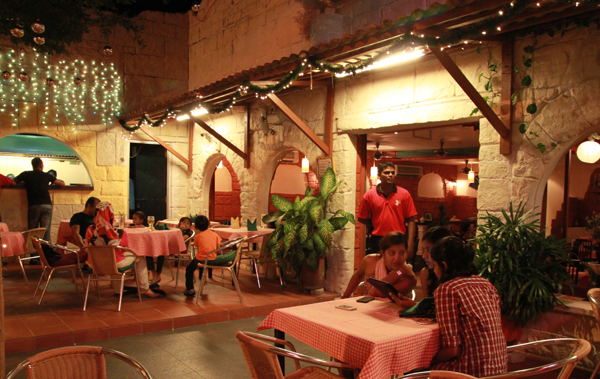 Malaysian Kitchen
152-B Batu Ferringhi,
11100 Penang, Malaysia