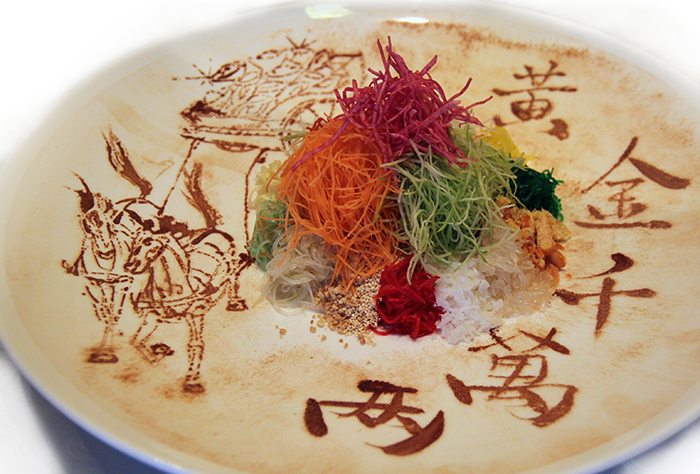 With Lunar New Year around the corner, it's time to start planning for prosperous feasting. This year, Jade has some very special dishes to make gatherings and reunion dinners memorable.
Jade's Yu Sheng is not to be missed with calligraphic drawings and auspicious greetings drawn on the plate with cinnamon. When you toss for good fortune, you will be tossing Champagne jelly with gold flecks, salmon, grated vegetables and an apple plum dressing.
Read Chinese New Year Dinner Specials in Singapore.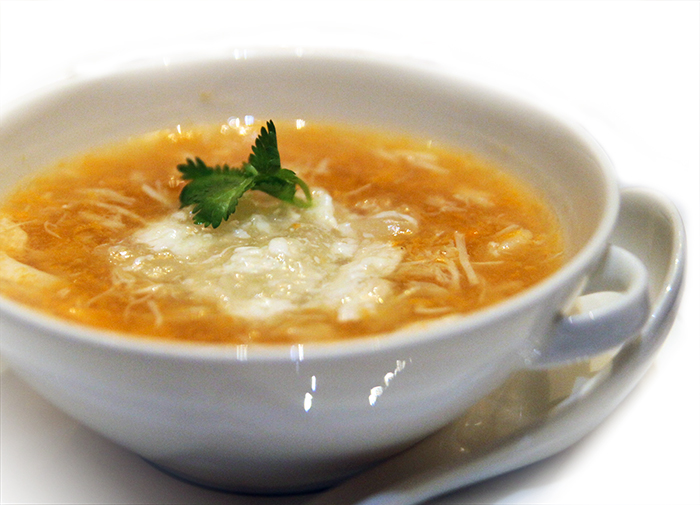 The next highlight from their Lunar New Year menu is Braised Bird Nest with Crab Meat and Crab Roe in Superior Broth. Full of crab meat and set in a delicious broth, it is sure to be a crowd favourite.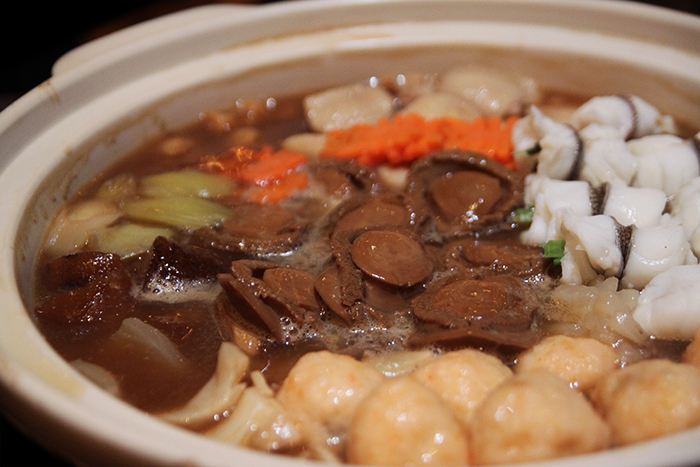 Then there's Jade's decadent Eight Treasures Signature Pen Cai filled with six-head South African whole abalone, fish maw, sea cucumber, dried scallops, pork ForeShank, dried oysters, flower mushrooms, roasted duck, chicken wings stuffed with Chinese ham, prawn balls, fish rolls, goose web, yam, lotus root, Chinese cabbage, carrot, leek and bay ling mushrooms. With all of the ingredients in the Pen Cai, I think it's obvious this dish is almost a meal in itself.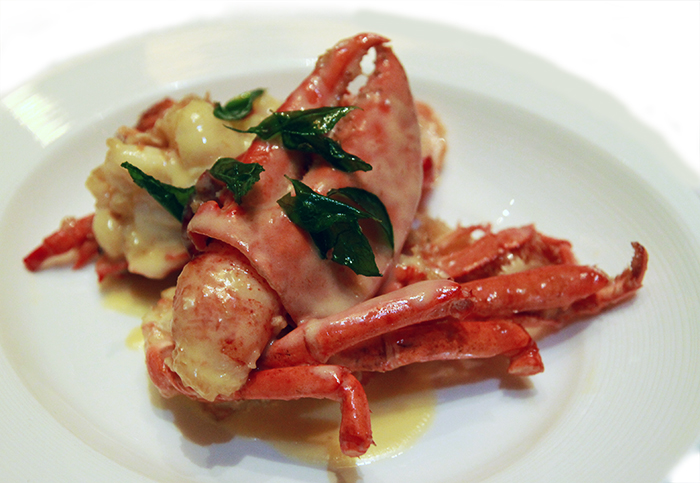 To add a bit more indulgence to your Lunar New Year feast, I highly recommend the Sauteed Boston Lobster with Spicy Cheese Sauce. Only a bit of spice is added with curry leaves, the rest is a meaty Boston lobster in a rich cheese sauce. Delicious.
To celebrate Lunar New Year at Jade you can choose to dine à la carte or select a set menu priced from S$68++ per person.
Details
For reservations, please call (65) 6877 8188 or email jade@fullertonhotel.com
Jade Restaurant
The Fullerton Hotel
1 Fullerton Square
Singapore
This is an invited food tasting. Opinions are as always, our own.