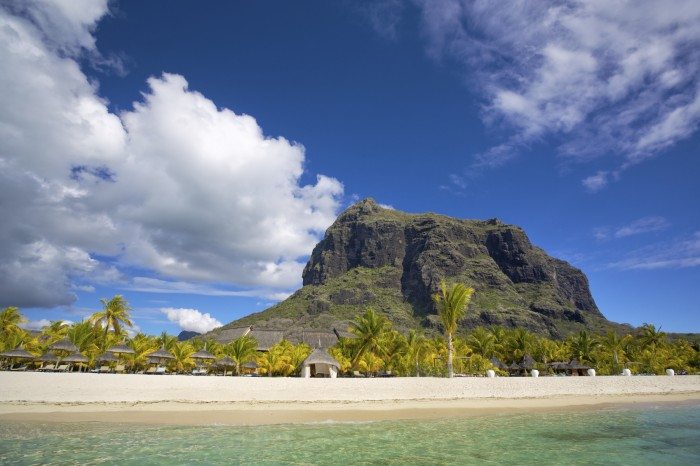 Mauritius is well known as an exotic holiday destination. It is located in the Indian Ocean about five hundred miles due east of Madagascar. This means it enjoys a tropical climate without any seasonal extremes and almost permanent good weather. As you would expect, many of the resort hotels on the island offer a wide range of on-site activities from exquisite beaches with coral reef scuba-diving, snorkelling and other sports facilities, right up to internationally renowned golf courses. So for many visitors to the island their time is often spent almost entirely within their resort.
Whilst Mauritius is a small island only about 35 miles across, there are some interesting attractions that are well worth visiting. So taking a day or two out of your "relaxation" schedule can provide many surprises and fabulous vacation memories.
The first thing to consider is how to get around. Public transport is very limited, but car hire is available on the island. However, one of the best ways to enjoy your trip is to hire a taxi for the day. A reliable driver can easily be arranged through your hotel. And Mauritian taxi drivers often turn out to be very entertaining tour guides! The cost is quite reasonable compared to car hire, and of course, your whole party can enjoy the trip without the hassle of navigation! It is also worth mentioning that the roads in Mauritius can be a little tricky in terms of traffic, driving standards and their general condition. The last thing you would want on your vacation sight-seeing is a stressful day of driving. You should also allow plenty of time for your journeys; even though Mauritius is quite a small island, travel times can be deceptively long.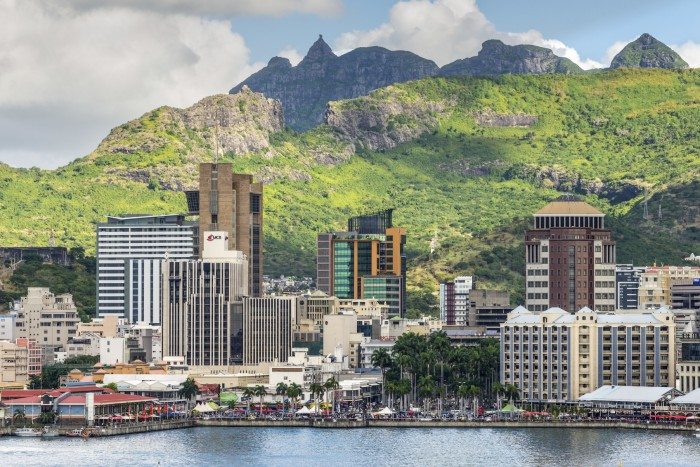 So where to visit? A good place to start is the capital Port Louis, on the north west coast. It was founded as a French colonial administrative center in the 18th century and retains much interesting period architecture. The British took over the island in the early 19th century and added their influences. Today, Port Louis is a bustling and quite cosmopolitan city. Its population is a wide mix of races, many descended from Indian and Chinese migrant workers who populated the island over the last two centuries to work in the sugar cane industry. In recognition of the eclectic heritage of the population, the Immigration Depot has been designated a UN World Heritage site.
Aside from the history and interesting cultural heritage of Port Louis, it is also a modern capital of one of the wealthiest African countries. It offers all manner of shopping opportunities, from its famous central market place to a good selection of more up-market shopping. There is also an excellent choice of ethnic and international places to eat and drink.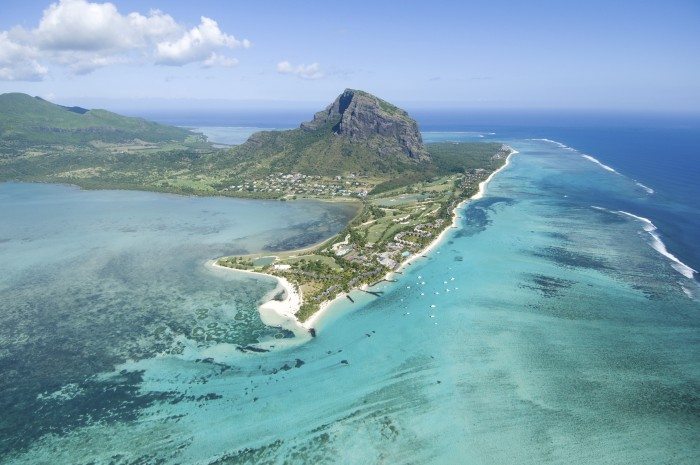 Heading out of the city, most of Mauritius inland from the coast is dominated by picturesque mountain ranges rising here and there from the low lying areas still dominated by sugar cane plantations. This industry is the mainstay of the island economy, along with tourism.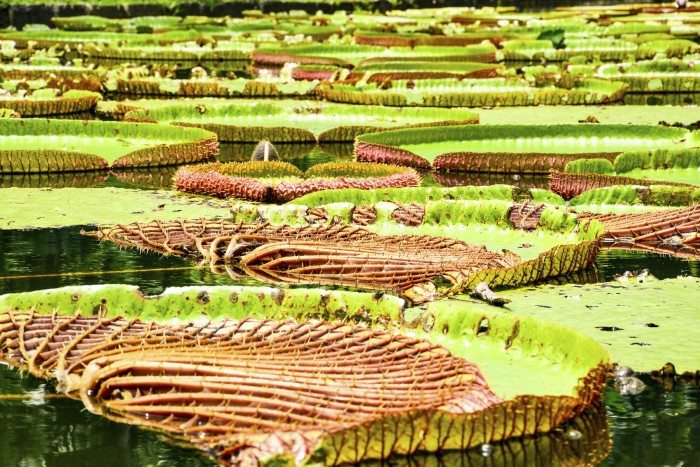 Just a few miles to the south east lies the Pamplemousses Botanical Gardens. Open to the public all year round, these formal gardens date back to the French colonial period and are typical of the period in their design. One of the main attractions are the spectacular water lily ponds, with their famous lily pads several feet across! The fascinating range of tropical plants make it magical place to relax and unwind in a formal yet tranquil garden setting.
Continuing our tour in a southerly direction, the next highly recommended destination is the only national park in Mauritius, the Black River Gorges. The park was created in 1990 by combining three nature reserves to preserve the last native woodland area on the island. It is a rugged landscape of ridges and deep gorges. It offers spectacular panoramic views and there are good hiking trails.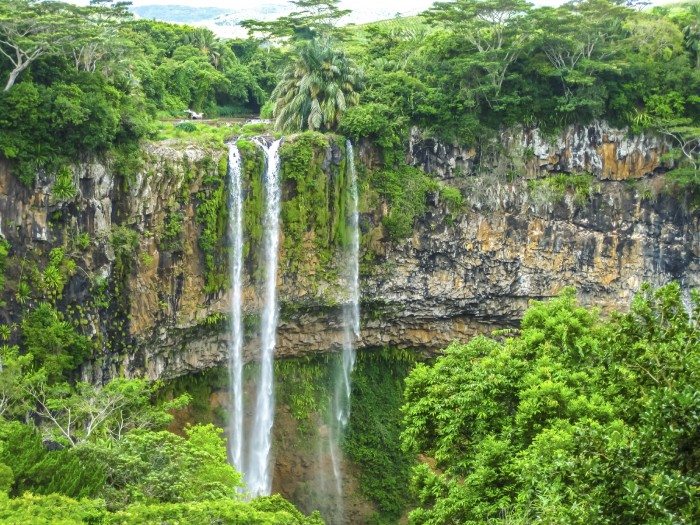 Within the Black River Gorges National Park there are also some essential places to visit. The Chamarel waterfall can be found on the road from the Black River Gorges to Terres des Couleures. The Rivière du Cap falls almost three hundred feet into a narrow gorge. There is an access point above the waterfall which offers a great view, and of course a great photo opportunity!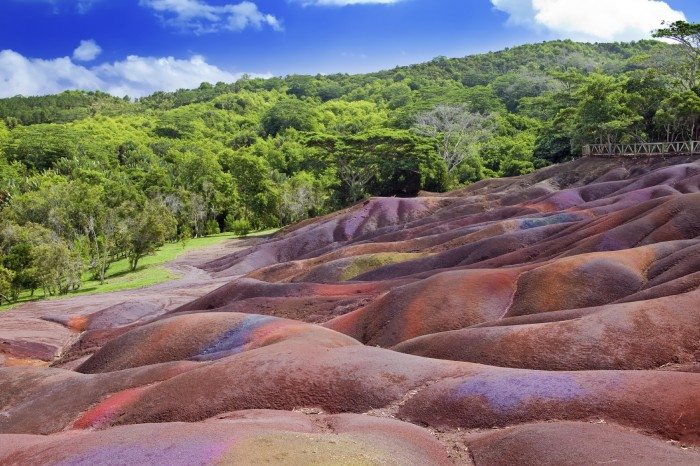 One of the most famous Mauritian attractions is also found close to Chamarel: the Terres des Couleures, or "Seven Coloured Earths". This unique and fascinating area is an exposed hillside of bare earth which has an incredible range of red, yellow and purple colours making it appear almost Martian!
In addition to the scenery and flora of the island there are also some very interesting wildlife attractions: the Casela Bird Park is located in the west of the island near Tamarin. It has a hilltop location and around one hundred and fifty species of bird are native to the park, including the extremely rare pink pigeon. Other animals such as giant tortoises, tigers, monkeys, lemurs and fruit bats are also housed within the enclosures found in the shade of the trees. The view from the hill stretches far and wide, reaching the south western coast of Mauritius. The whole park lends itself to relaxing walks; allow at least 1 hour for your visit.
Another wildlife attraction can be found at the Vanilla Crocodile and Tortoise Park, situated in Riviere des Anguilles in the South of Mauritius. It has tropical forest with palms, freshwater streams and local flora and fauna. Their crocodiles were originally imported from Madagascar. There is also a collection of monkeys, giant tortoises and other creatures, along with one of the largest lizard species, the giant Phesuma, also from Madagascar.
These recommendations are by no means a comprehensive list of the leisure activities and attractions which Mauritius has to offer visitors. There are yet more scenic locations, more wildlife and, of course, more activities to try out. This tropical island offers a truly exotic and varied vacation destination.
Getting to Mauritius
Air Mauritius started flying direct from Singapore to Mauritius after moving its Southeast Asian base from Kuala Lumpur in April 2016. For a budget alternative, AirAsia flies to Mauritius from Kuala Lumpur.