Malaysia has hundreds of islands: 878 to be exact. Some are inhabited; some are not. Some offer accommodation; some are only suitable for a day trip. However, most of these islands, or "pulau," as they're known, are beautiful and well worth a visit. But which is right for you? Here are seven Malaysian islands to consider.
Redang - Luxury Escape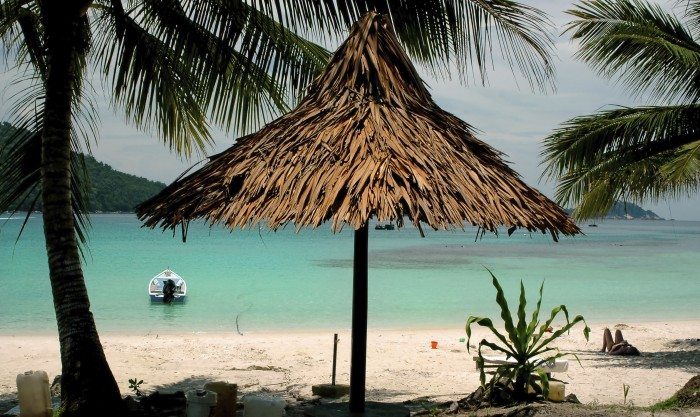 Palau Redang is one of the largest islands off the Terengganu coast. Redang offers beautiful clear water and a wealth of marine life, making it very popular with divers and snorkelers. Visitors can also go jungle trekking, canoeing, and boating, and there is a golf course on the island, as well.
The accommodation here is more upmarket and there are several resorts to choose from. Consider staying at The Taaras Beach & Spa Resort. This 4-star resort offers 183 rooms and suites and a 5-bedroom Private Villa; rooms have commissioned furniture and oversized beds, and many have an outdoor balcony or veranda. The Taaras also features multiple restaurants, a lounge, a swimming pool, a spa, and activities such as a PADI diving course, kayaking, and more.
Tioman - Rustic Character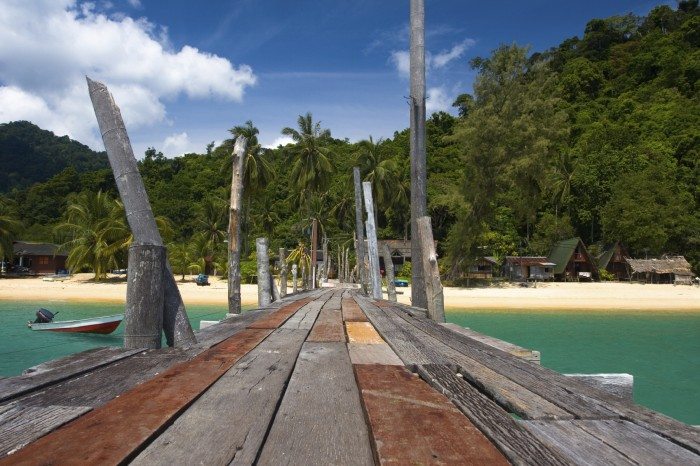 Little Pulau Tioman was the setting for the beach scenes in the classic 1958 movie South Pacific; it was referred to as "Bali Hai" in the film. And it's not hard to understand why Tioman was chosen: it's a stunner. The island boasts white coral reefs, hills covered by dense forest, and beautiful waterfalls, one of which was featured in the film. The coral reefs attract many scuba divers.
The Japamala Resort by Samadhi is a little slice of paradise. This boutique resort only has 13 villas; each has a unique layout and all are situated around the resort's natural landscape. Several of the villas have private plunge pools and sun decks, and all have air conditioning, WIFI access, iPod docks, and more. Japamala has a spa and offers various dive excursions, boat excursions, and jungle trekking.
Perhentian Islands - Budget or Family
These are a small group of islands off the northeastern coast of Malaysia, near the Thai border. The two main islands are Pulau Perhentian Besar and Pulau Perhentian Kecil. Besar is pricier and attracts families and those wanting something a bit more upscale. Kecil offers cheaper accommodation and attracts more budget travelers.
The Perhentians are known for their gorgeous white sand beaches and clear water backed by jungle-draped hills. They are also famous for their wonderful underwater views which include coral, tropical fish, sea turtles, and reef sharks. On land you'll see huge (and harmless) monitor lizards, monkeys, nesting turtles during certain times of year, and a large population of cats, including many kittens (brb, buying ticket).
Stay at the Perhentian Island Resort on Besar, which offers one of the best beachfronts on the island with soft, white sand and large cordoned-off swimming areas in crystal clear blue water. The resort actively takes part in turtle conservation and turtles often feed and lay eggs on the PIR beach. All 106 rooms have a balcony, air conditioning, and hardwood/parquet floors. There is also a large swimming pool, restaurant, karaoke room, beach volleyball, and soccer facilities.
Langkawi - Duty Free and Breathtaking Heights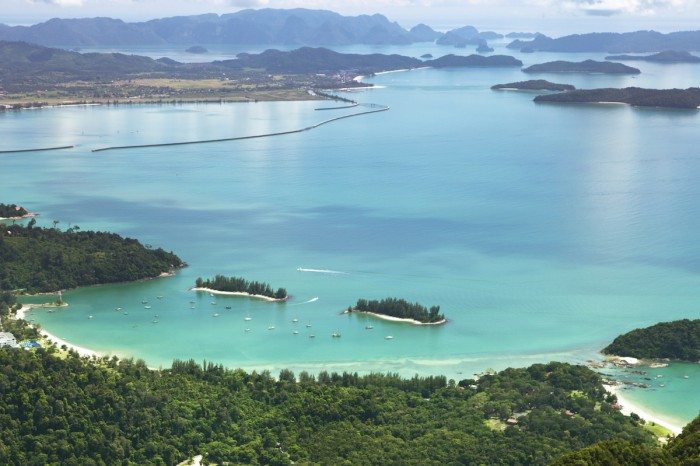 Langkawi is an archipelago of 99 islands in the Andaman Sea off the northwestern coast of mainland Malaysia. The largest of these islands is Pulau Langkawi. Langkawi is home to a beautiful mangrove that can be explored by kayak or boat and is home to the world's longest free span and curved bridge located at the top of Machining mountain. Both the cable car ride to the top and walks along the free span bridge offer impressive views. The island is also duty free, meaning your drinks will often be cheaper than other Malaysian islands.
For some 5-star luxury, stay at the newly opened St. Regis Langkawi. The resort offers 89 gorgeous villas and suites, a spa, two restaurants including the not to be missed Kayuputi, and a private airport lounge for guests.
Penang - Heritage and Food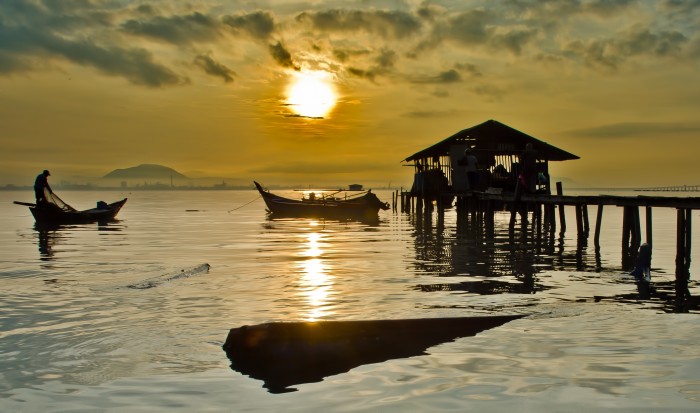 Penang lies off the west coast of Peninsular Malaysia. While there are beaches here, they're certainly not the main draw to the island. Penang has Malay, Chinese, Indian, and European influences and is known for being the "food paradise" of Malaysia. George Town, the capital, is a favorite among visitors; it has many pre-World War shophouses, as well as churches, mosques, temples, and colonial buildings from the 19th century.
Shangri La's Rasa Sayang Resort & Spa offers a beach front getaway with 304 guestrooms and suites. Rooms in the Rasa Wing have a private veranda and garden and selected rooms and suites have a private soaking tub and balcony. The resort features a pool, pitch and putt golf course, multiple restaurants and bars, a large indoor playground, health club facilities, and more.
Pankor - Mainland Escape
Located off the coast of Perak, Pankor was historically a haven for local fisherman, merchants, and pirates. You won't find pirates there anymore (we hope), but you will find beautiful beaches and resorts.
Pangkor is a laid-back island and attracts many Malaysians escaping the mainland for the weekend. It attracts fewer foreign tourists, as its beaches aren't quite as nice as those on other islands. The island boasts a lot of wildlife, and they are aiming to boost wildlife tourism with a program through NGO EcoMY.
For accommodation, consider staying at the stunning 5-star Pangkor Laut Resort, previously rated "Number One in the World" by Condé Nast Traveller. The resort offers 140 villas, two outdoor pools, an award-winning spa, and seven dining options.
Sipadan - Diving at its Finest
Sipadan, located off the east coast of Malaysian Borneo in Sabah, is renowned for its diving; in fact, it's considered to be one of the top five dive sites in the world. It is extremely rich in reef life and is frequented by sea turtles, white tip reef sharks, hammerhead sharks, leopard sharks, barracudas, jacks, and more. Snorkeling is also an option for non-divers.
While it's not possible to stay on Sipadan itself, travelers can stay nearby on Mabul Island, Kapalai Island, or the town of Semporna. Consider staying at the swanky Sipadan Kapalai Dive Resort on Kapalai. This resort was built as an "airy, comfortable, sunny water village with no land in sight." Guest stay in luxurious stilted chalets with spectacular views, which often include sea turtles swimming around the resort.