Imagine a getaway where you're surrounded by trees with barely any buildings in sight. Where you can wake up in the morning to a sunrise yoga session, followed by an easy hike in the hills. Top that off with a swim in a heated infinity pool and complementary breakfast and afternoon tea of local delights and that's just the beginning of your stay at Padma Hotel Bandung.
With dazzling mountain views, modern guest rooms, a food selection sure to impress any foodie and a plethora of activities for both adults and kids, Padma Hotel Bandung is a great choice for families, couples and food lovers visiting Bandung, Indonesia.
Read on for our complete Padma Hotel Bandung Review.
Padma Hotel Bandung Review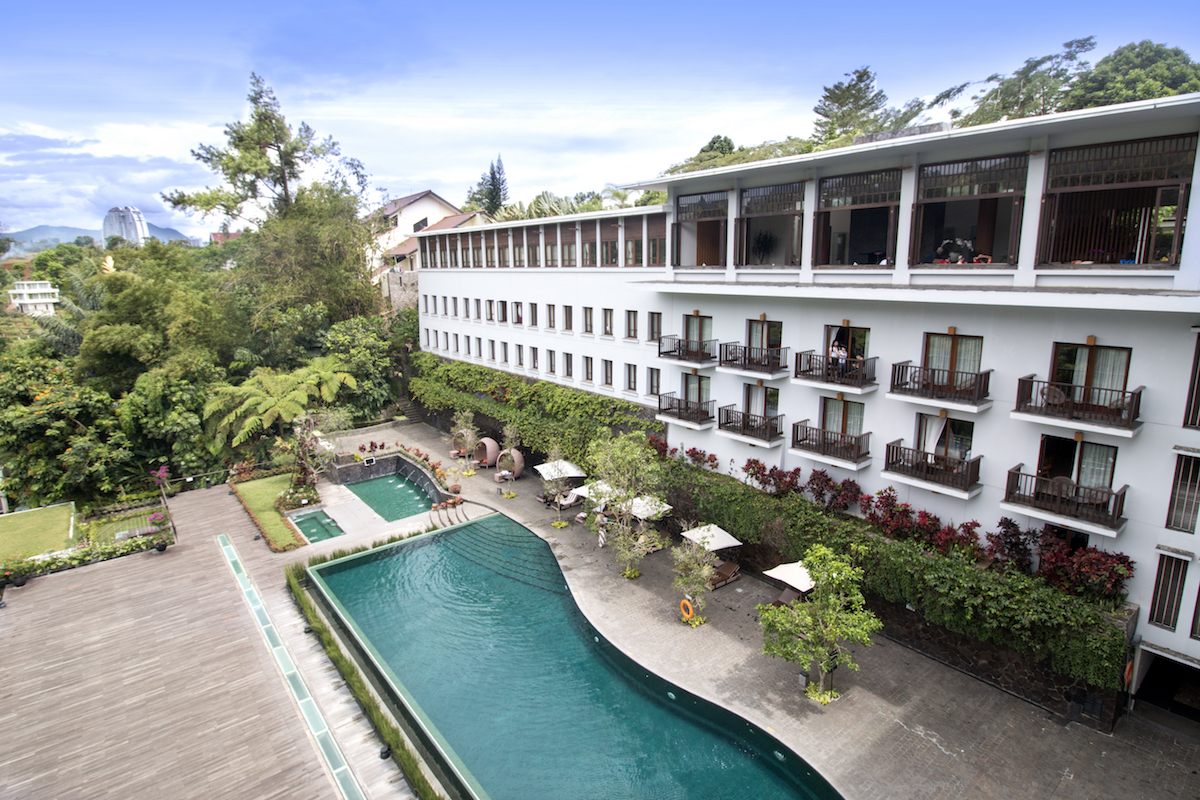 Padma Hotel Bandung's hillside location offers peace and quiet, yet it's only minutes away from Bandung city. For guests interested in shopping (particularly at factory outlets, which Bandung is know for), there are a number of shopping options nearby.
In addition to its location and beautiful grounds, the hotel is known for its excellent hospitality. Should you need anything at all, the hotel has a 24-hour butler service. Padma Hotel Bandung's amenities include a spa, outdoor pool, sauna, open-air hot tub, and complete fitness centre.
Padma Hotel Bandung Rooms
The hotel's rooms, studios, and suites feature wooden flooring, large flat-screen TVs, and views of the hillside, valley, or pool. Deluxe Rooms start at 28 square meters and the Premier Suites are 62 square meters. All rooms have modern bathrooms with showers; some have bathtubs as well. Opt for a hillside view to experience something different. I'm sure most of us don't live in a place where a forrest is directly outside your window. So embrace staying in a modern tree house.
Breakfast and afternoon tea are included in the room rate, meaning you can stay in and enjoy everything the resort has to offer. The afternoon tea is highly sought after and comes with great freshly-prepared local dishes so you don't have to go out to taste Bandung's street food.
Kids Activities at Padma Hotel Bandung
If you have children, Padma Hotel Bandung is a heaven for kids that will provide your little ones with endless activities and fun; they won't want to leave.
Animal lovers can spend time feeding and petting the bunnies in their cute little farmhouse looking cages. There are also a couple noisy goats on site that would be more than happy to get a snack from you too. Head further up the hill for an alcove of waddling geese.
Kids can try their hands at fishing from a boat shaped pier that extends over a mini fishing pond. Adventurous kids can soar over the grounds on the hotel's flying fox. With a mini putting green, take the opportunity to teach your children the basics of golf. There are also regularily scheduled kids activities and crafts throughout the day. When it's time to venture out of the hotel, read our list on Things to do in Bandung with Kids.
Recreational Activities at Padma Hotel Bandung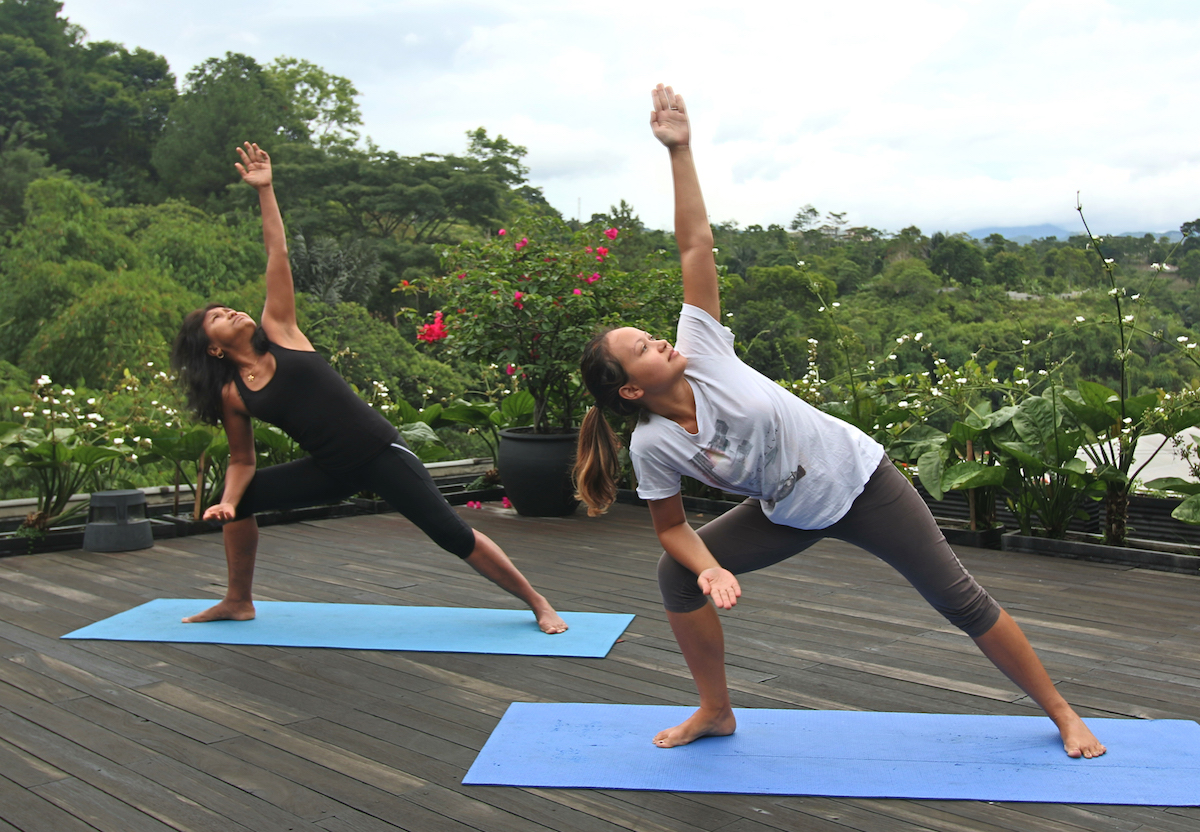 Adults can enjoy a range of activities such as yoga classes, nature walks, karaoke, table tennis, and billiards. Yoga classes are offered three days a week and the fitness centre is open from 6am until 9pm every day.
Yoga classes will satisfy beginners to advanced. While the classes are designed to suit beginners, as are most classes in hotels, the teacher is skilful enough to challenge those who demand it.
For those seeking just to relax and enjoy the outdoors, Padma Hotel Bandung also has a beautiful heated infinity swimming pool that you'll want to spend hours enjoying as well as a hot tub.
Drinking and Dining Options at Padma Hotel Bandung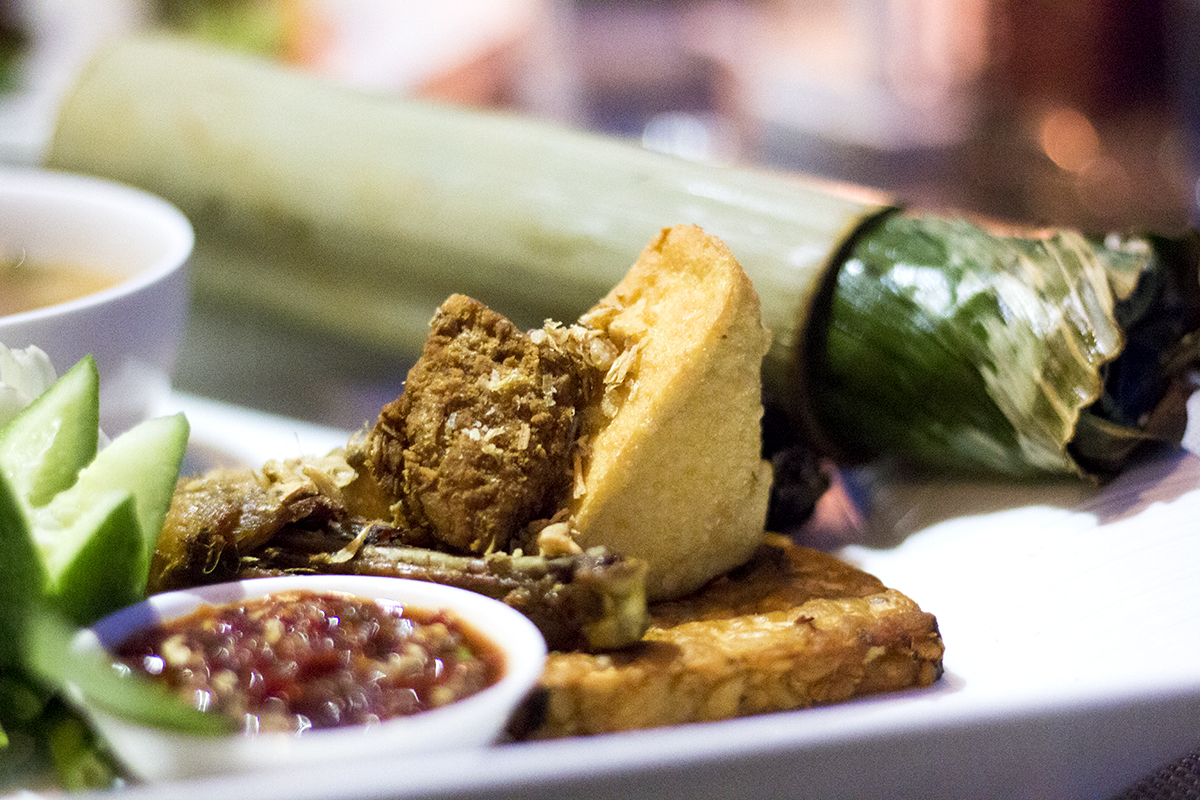 The semi-open-air restaurant at Padma Hotel Bandung serves fine Asian and Western cuisine with picturesque hillside views. Guests can choose from a wide range of coffees, teas, freshly pressed juices, and wine. Don't miss the local speciality of Nasi Timbel which includes rice cooked in a bamboo stalk alongside fried tofu and tempe.
Breakfast at Padma Hotel Bandung is a highlight, actually all of the food at this hotel is a highlight. The extensive morning selection includes baked goods like croissants and donuts, local fare that includes Khas Nusantara and Mie Bakso (meatball soup) as well as Western dishes of hash browns, eggs, sausages and bacon. Yes, real bacon. Pork items are available on request, while the rest of the selections will appeal to halal travellers.
The afternoon tea will have you tasting local dishes that Bandung is known for. Save room for the large selection of freshly prepared snacks which includes milk tofu, sweet banana rolls, local croquettes, a selection of sweets and much, much, more. Forget about any diet and indulge while staying at Padma Hotel Bandung.
What's Close to Padma Hotel Bandung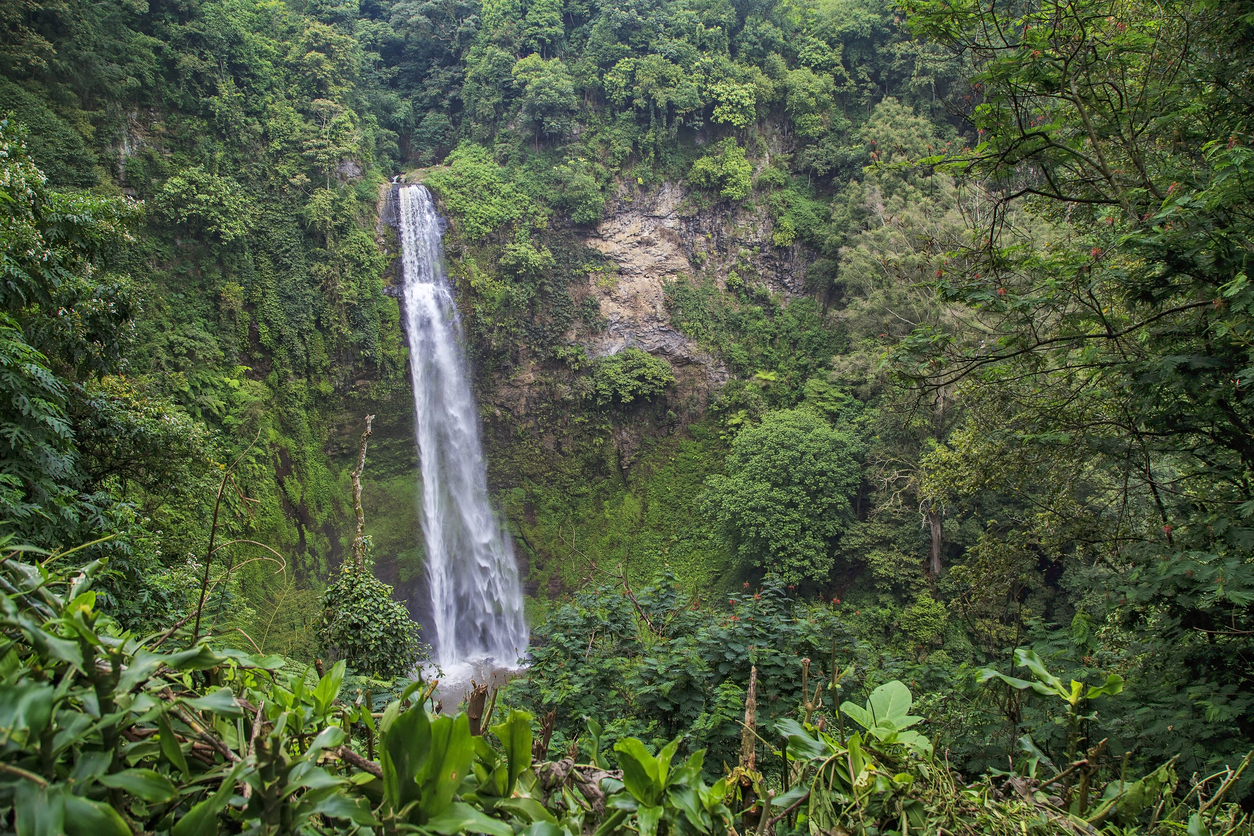 There are a number of entertainment and sightseeing options within minutes of the hotel. There are a variety of shopping outlets within a 10- to 30-minute drive away including popular Rumah Mode Factory Outlet and Paris Van Mall. If you have kids, make sure to visit Paris Van Mall. The Dago Golf Course is approximately 20 minutes away, which the butler service can make a reservation for you. There are also several sightseeing destinations nearby including Gedung Sate, Curug Dago and Ir. H. Juanda Forest Park.
Padma Hotel Bandung
Jalan Ranca Bentang No. 56-58
Ciumbuleuit, Cidadap
Ciumbuleuit, Cidadap
Kota Bandung, Jawa Barat
40142 Indonesia
This was a hosted stay, but as always, all opinions are our own.