The captivating Balinese dance known as the Kecak dance is the story of Ramayana told through song and dance. The sound of 50 plus men chanting "chak-achak-achak" along with haunting vocals set the scene for this emotionally charged performance. It's a moving story with times of sadness, laughter and suspense and is something the entire family will enjoy.
There are several places around Bali to watch the Kecak dance, with the most popular being Uluwatu Temple. Here the dramatic rescue of Princess Sita by her prince unfolds high on a cliff as waves crash onto the rocks below and the sun sets into the Indian Ocean.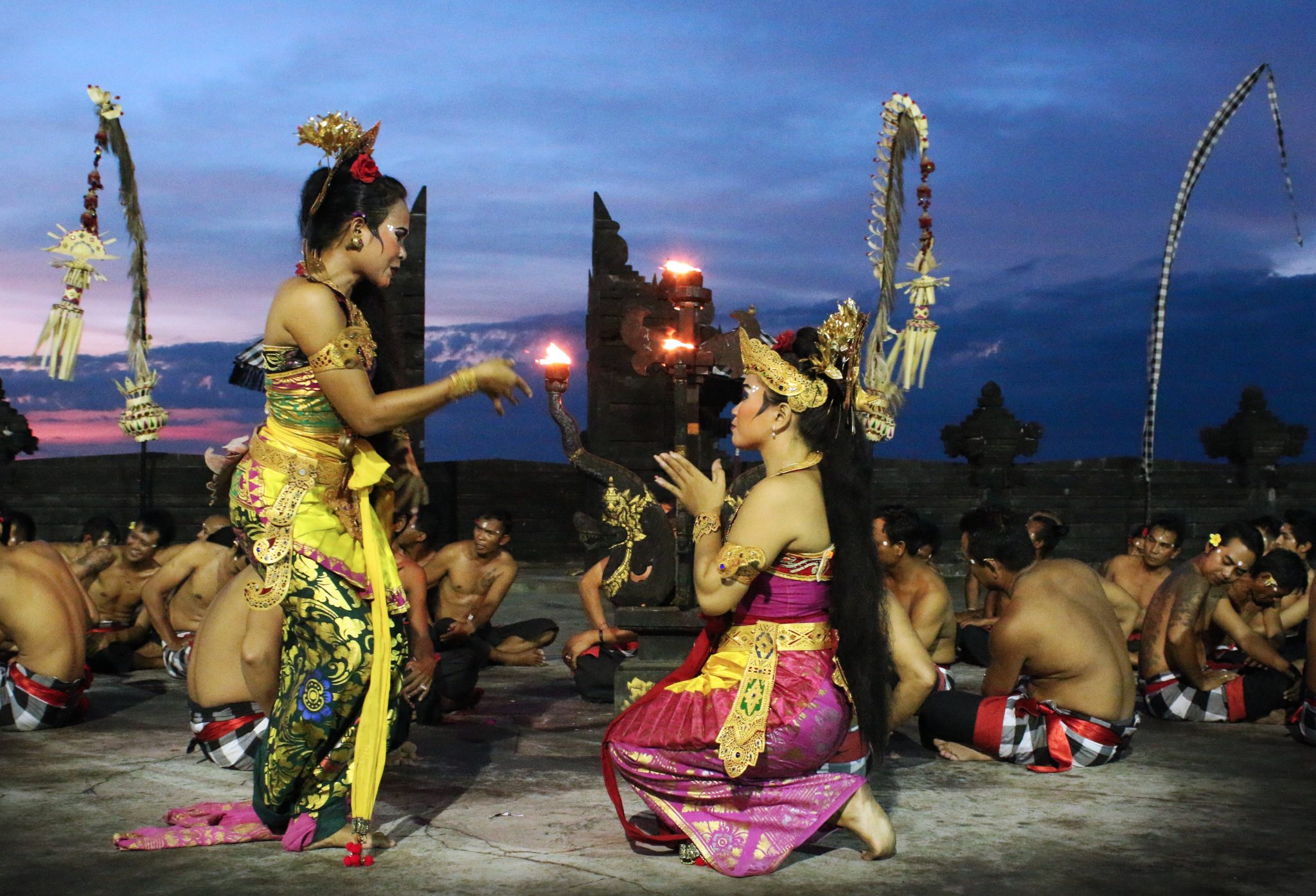 Book your tickets well in advance during high season to avoid disappointment. The Kecak dance is also performed in other locations around Bali including Ubud.
To get the best seats, arrive early to the performance around 5:30-5:45pm. Arrive earlier if you want to wander around the temple and photograph the cheeky monkeys. Make sure to put all shiny jewellery, sunglasses and accessories in your bag, the monkeys found here can be quick to snatch things off you.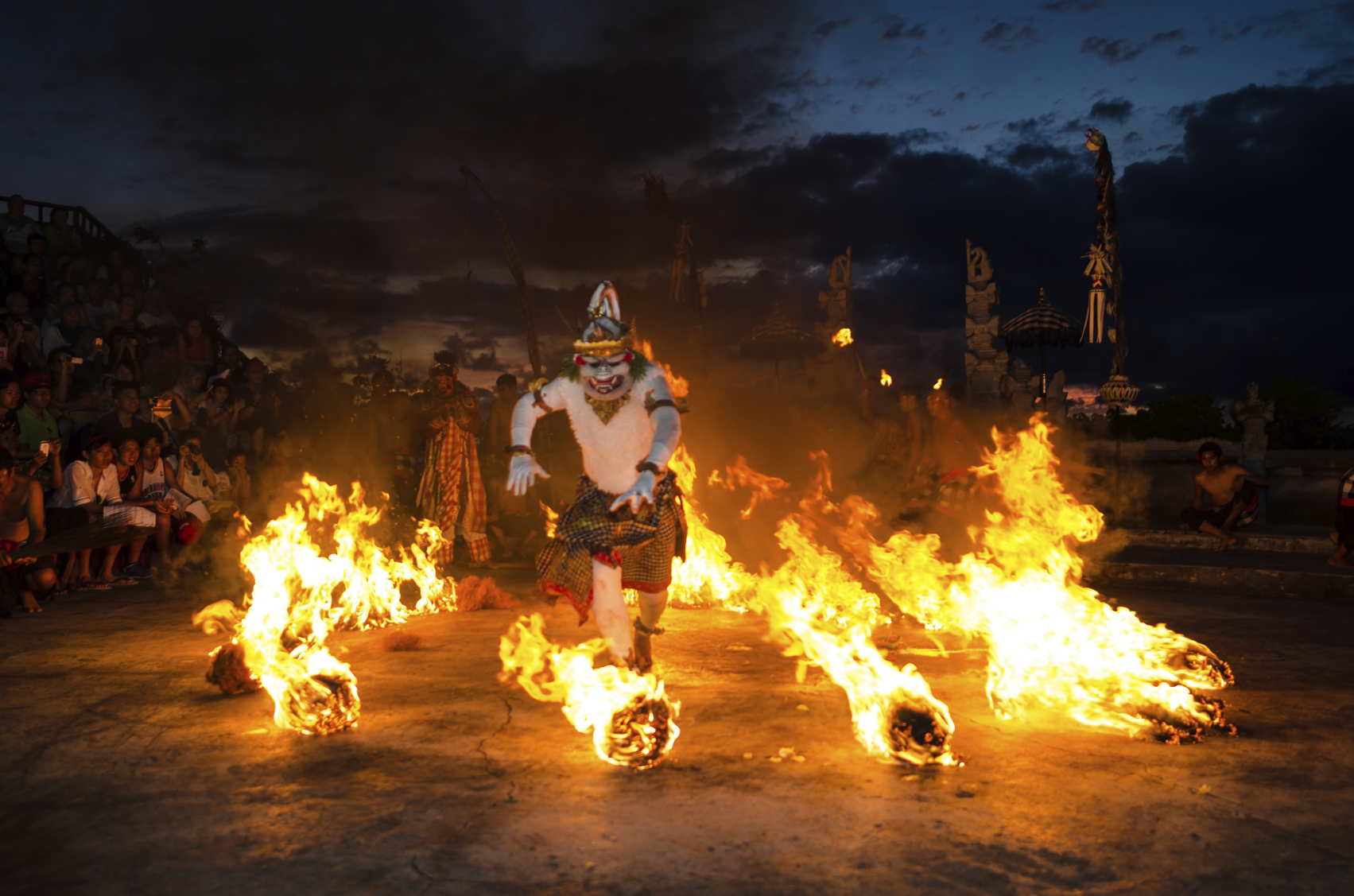 Transportation
Getting a taxi back from Uluwatu can be difficult and expensive, expect for drivers to charge you a premium and to be stuck in traffic. Alternatively you can arrange your own transport to one of the Kecak dances.
Pricing
The cost to get into Uluwatu temple is IDR 40k*. Kecak dance tickets are IDR 100k* and are bought outside of the amphitheatre.
*Ticket prices for Uluwatu and the Kecak Dance are accurate as of April 2016 but are subject to change
Around Uluwatu
See our complete guide to Uluwatu for more on what to see, do, and where to stay on a getaway to this pretty slice of paradise.
Other traditional dances to experience while in Bali include the Fire Dance and Saghyang Dance.