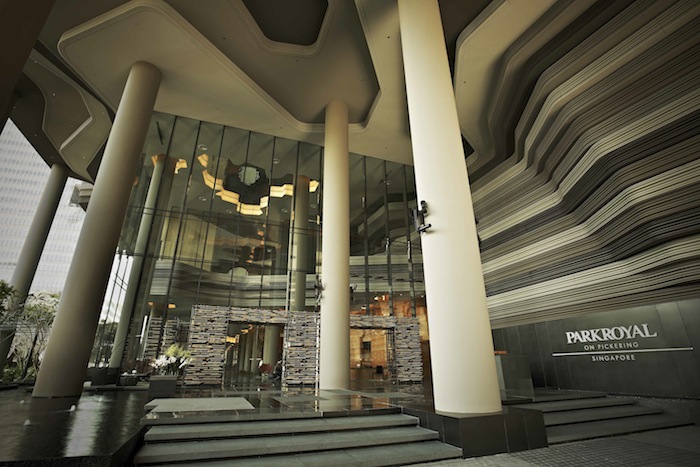 PARKROYAL on Pickering has opened its doors in Singapore's Central Business Distract. A real eye-catcher from the street with its organic lines, layers of green space and free-flowing water feature wrapped around the base. A peek inside and this business hotel integrates the quirkiness often reserved for boutique hotels.
The organic lines and unexpected finishing continues throughout the hotel with a spiral staircase from the first to second floor wrapped in lattice work and three dimensional "moss looking" carpeting in the meeting space. Living green walls breakup lengths of concrete adding to the hotel-in-a-garden concept. Very unconventional. A highlight is the fifth floor wellness area with an infinity pool running the length of the hotel dotted with colourful seating pods. A great space to unwind while looking over the city below.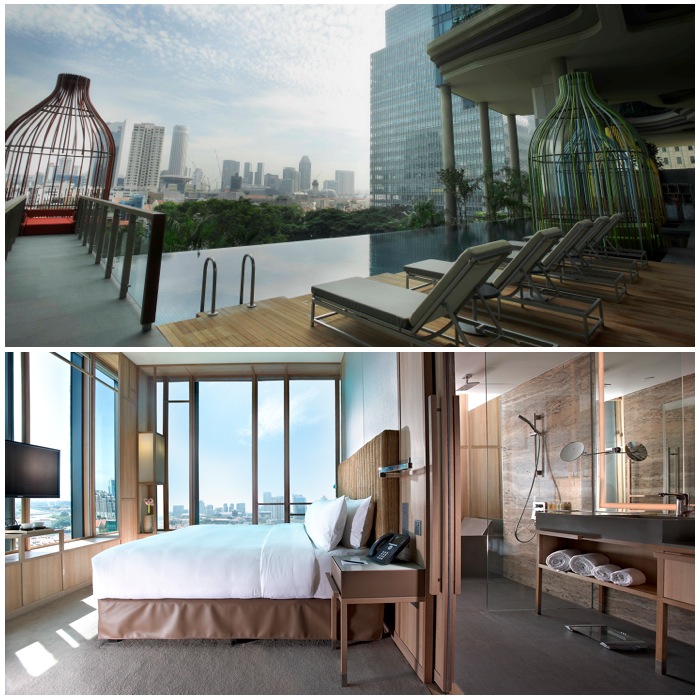 The rooms boast full height windows allowing light to fill the space. With a very modern earthy design, we love the angular tubs in the Premier Rooms made from recycled glass. The hotel is a beautiful combination of contemporary design with natural elements. Located across the street from a Mass Rapid Transit station it's an ideal base to access business needs and leisure activities.
PARKROYAL on Pickering
3 Upper Pickering Street
Singapore 058289
T: +65 6809 8888