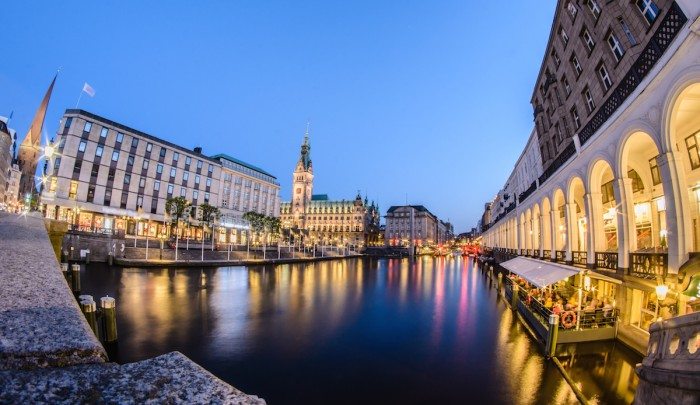 Hamburg is the EU's largest non-capital city and the second largest city in Germany. Its egg shaped center makes getting around by foot or by public transport a doddle. We knew going to Hamburg in February was a bold move. The UK is cold enough this time of year, but Germany is like an icebox. Wearing as many layers as possible and slotting as much else as I could into hand luggage we took off to the airport thoroughly excited for my first trip to Deutschland.
East Hotel
Knowing we didn't have a huge amount of time in the city, we took some time on the first night to go through what exactly we wanted to see and do while we were in town. Usually I tend to be drawn towards classic, bright, traditional hotels housed in old historical buildings with tons of antiquity. Not this time. East Hotel was slightly out of my comfort zone. Modern and trendy with dimmed lighting, burnt orange and black interior, velvet curtains and funky fittings, music blared from every corner of the hotel. The bar just off the main reception area was heaving with young trendy professionals, drinking cocktails and conversing while oozing sophistication and finesse. If you were cool and living in Hamburg, you were here.
The restaurant was descended below the bar and featured modern architectural brilliance. We quickly threw our bags in the room and wandered down to take our place amongst it all.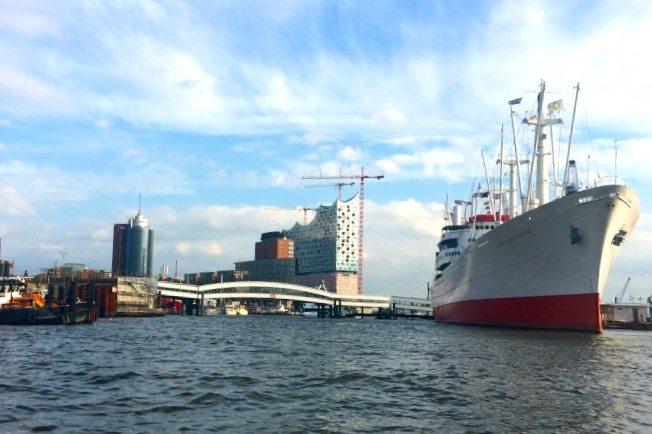 The Port
The next morning our first port of call was, well The Port! Hamburg is famous for its location as the hub of maritime activities doing business across the world since it joined the Hanseatic League trading bloc back in the middle ages. You always know you're not far from the sea when walking around Hamburg. The constant sound of the crying gulls and gigantic ships passing give you a sense of merriment thinking of the history that submerges this famous city.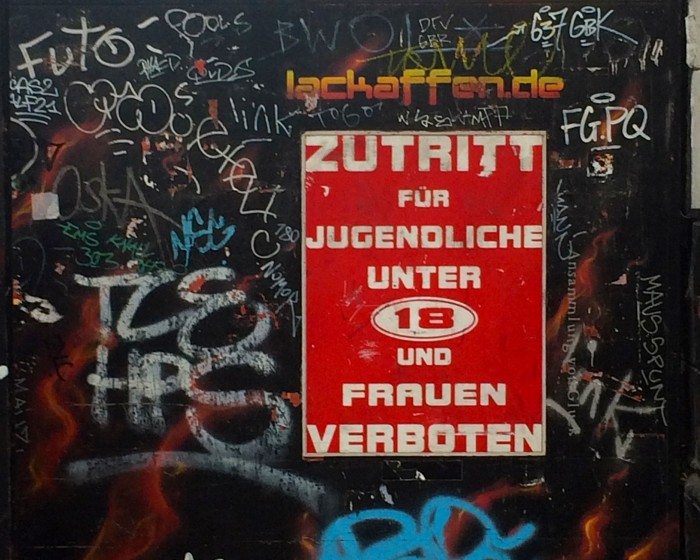 Reeperbahn Red Light District
East Hotel was located a stones throw from the notoriously seedy Reeperbahn red light district. During the day the walk from the hotel to the harbour took us through the Reeperbahn, and you would not be fooled into thinking it was anything at all. You could hear a pin drop. Not a movement in sight, maybe a slight murmur of some music playing somewhere near, potentially underground.
Then by night, the area is a completely different story. The streets come alive with hustle & bustle, multitudes of punters, faint sounds of chatting that turn into loud conversations as doors open and close, allowing people in and out of the sordid establishments.
There are large walls with signs in German saying 'Und Frauen Verboten' meaning 'No women allowed'. The extent of my German spans a year of learning in school when I was zwolf Jahre alt (12 years old) so I did not get a favorable response when I didn't understand the signs and continued through the barrier and down the busy street. After a swift telling off by a scantily clad Frauen (woman), I rapidly turned on my heels and said my goodbyes.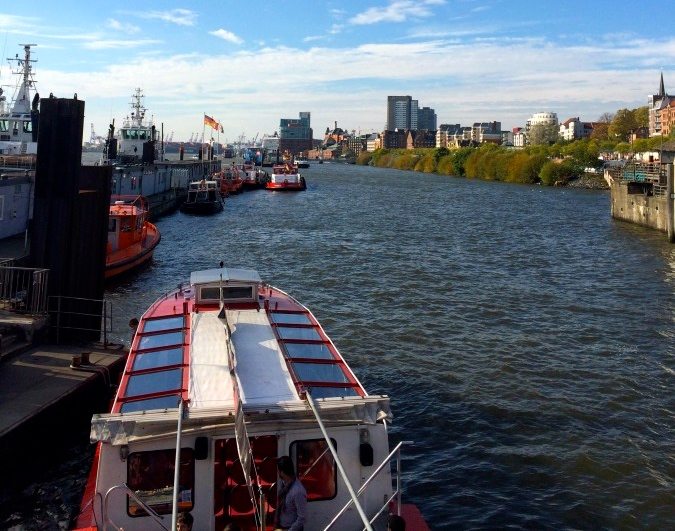 Hamburg by Boat
A boat trip around the harbour is a must. We went to Landungsbrucke Landing Bridge number 10 at St Pauli and jumped on a hop on/hop off tour called the Maritime Circle Line. The landing bridges were built at the beginning of the last centuary. Today they form the heart of Hamburg's harbour. They are the ideal spot for watching the River Elbe while enjoying one of the classic bread rolls filled with Hamburg fish specialties.
Hamburg is hoping to host the 2024 Olympics so there is plenty of building work going on in and around the city. There are approximately 2000 bridges in Hamburg. That's more than Venice, London and Amsterdam all put together. On the boat trip, many of these bridges can be seen as well as The Harbour museum, Maritime Museum and The Hafencity, currently europes largest inner city development project.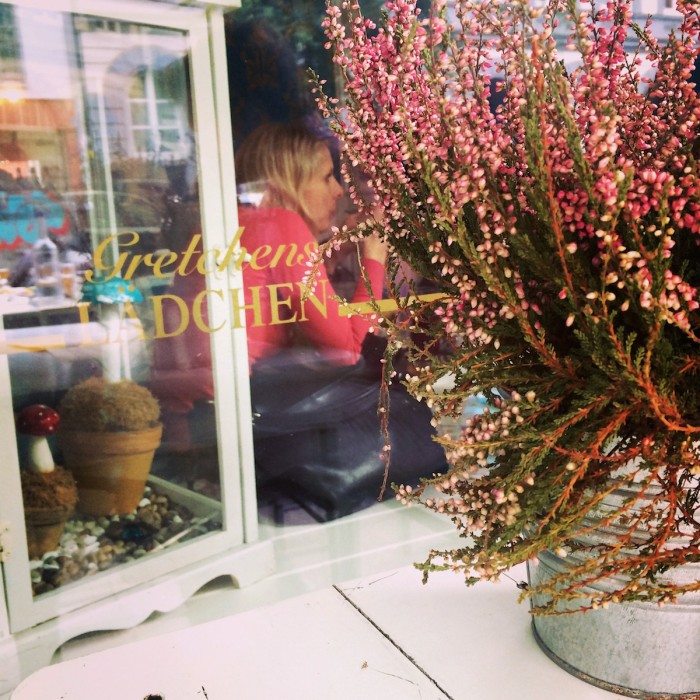 Hamburg's Top Tables
A great brunch spot is Gretchens, which was recommended by the hotel. The restaurant is all about al fresco dining, cosy blankets, & delicious salads.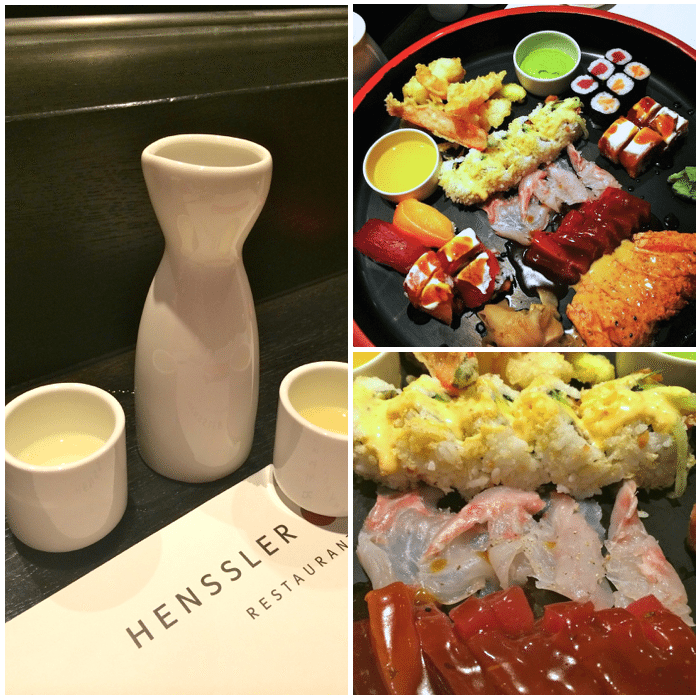 If sushi is your thing or just Japanese food in general, one of the best restaurants I have ever eaten in is Hamburg's Hennsler and Hennsler. It takes weeks to get a reservation here. We thought we were lucky to get one a few days before but it turns out we (my boyfriend) had booked for the same date in 2016!! Luck did seem to be on our side, as there happened to be 2 free seats at the bar where we could happily dine side by side. I will let the pictures of the food do the talking. My mouth waters now as I write about it.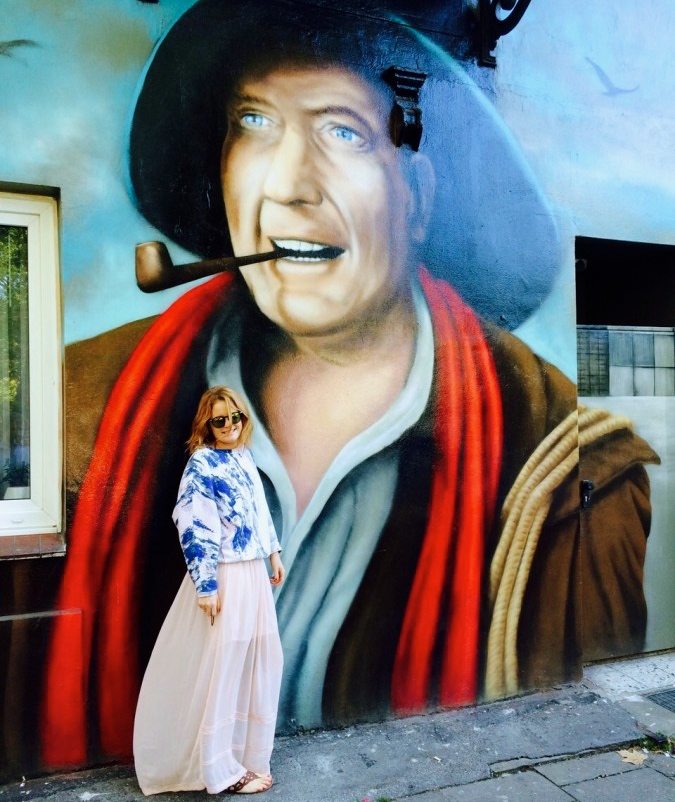 Visit Hamburg
Hamburg is on the rise and is definitely a place to visit in 2015. The streets are teaming with trendy artwork, quirky coffee shops and throngs of people even in February drinking al fresco while taking in the sights and smells of this chic maritime setting. A great nighttime 360 degree view of the city can be experienced at the bar on top of the Hafen Hotel, while bars at ground level also offer great music and real authentic German nightlife. Watch out Berlin, Hamburg is clipping at your heels as the best city in Germany for a visit.