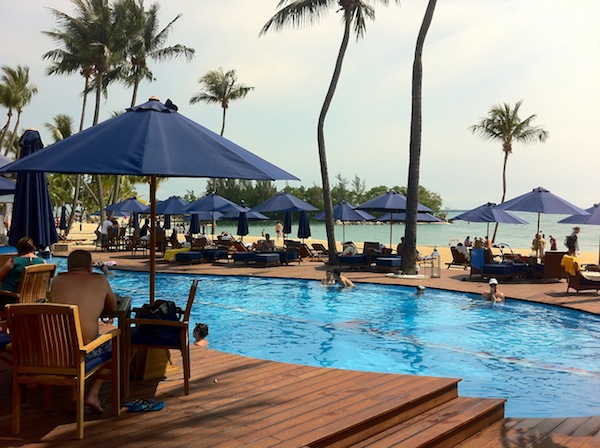 A new player in Singapore's beach club scene has opened up and you are going to want to check this one out. Taking over the space that Cafe del Mar used to occupy, Mambo is a completely revamped, tropical retreat reminiscent of Bali. Teak loungers and sun umbrellas line the beach as bronzed beauties relax with drink in hand and beats are pumping in the background.
We had the opportunity to meet with one of the owners Max and hear about Mambo came to be. Max tells us the story of how he was lounging at Cafe del Mar with friends one day, dreaming about how much better the beach club could be, when one of his friends asked him "If this was your club, what would you name it?" Max replied "Mambo". "The name just came to me" he continued and went on to describe his enthusiasm and determination to get the club when he found out months later Cafe del Mar was on the market.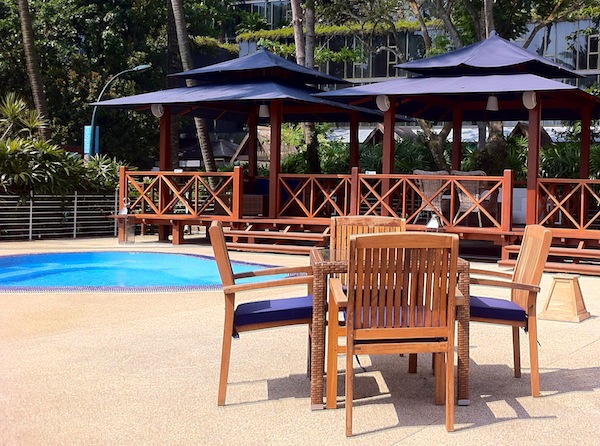 What the owners have done with Mambo is remarkable. A new VIP section in the back with it's own plunge pool is perfect for private events. Inside, the open space is a retreat from the heat and brings the destination from beach club by day to dance club at night. We are excited to hear all of the plans in the works for Mambo including open air massage pavilions, Balinese BBQs, and volleyball competitions. Mark this place in your calendar for consecutive weekends to come.
Details
Open for breakfast at 9:00am
Happy hour specials Monday to Friday 5pm to 8pm
Mambo Cafe Singapore
40 Siloso Beach Walk
Singapore, 098996