Fan of Italian food? Then you are in for a treat! Ricciotti Riverwalk which has been delighting taste buds for 10 years has reopened with a new look and menu.
With the renovations complete, the restaurant is now modern with a bar and dining area open to the riverwalk promenade, making it perfect for taking in the views of the Singapore river while enjoying a fine Italian meal.
Speaking of food, accompanied by my husband Tom, we tasted almost the entire new menu, and it's spectacular. For appetisers, don't miss the Polenta Herb Fries served with truffle sauce and Asparagi Alla Griglia (asparagus wrapped in parma ham). Delicious.
If you're craving pasta, gnocchi with gorgonzola cheese is a creamy delight that any cheese lover will appreciate, while the linguine with crab meat is full of mouth watering flavour. It was a tie on the two dishes for me, while Tom almost licked the plate of Seafood Risotto clean. Pretty much, you can't go wrong with any of these dishes.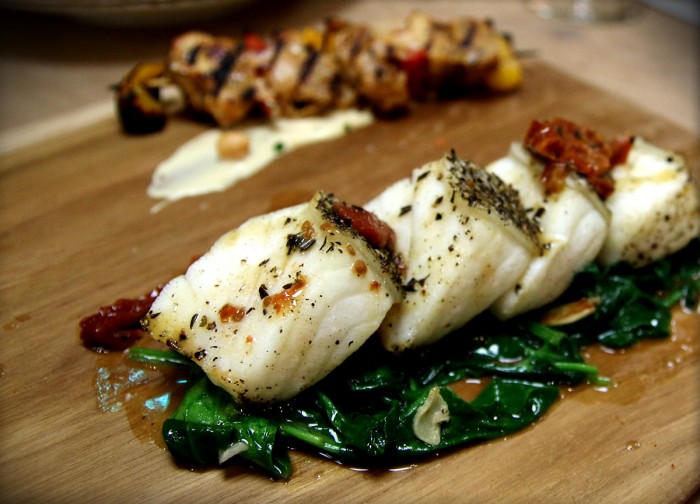 Presented with a sampling of cod fillet, chicken skewers and grilled pork ribs as part of the main course selection, the discussion went something like this: "This is my favourite", followed by "Oh no, this is my favourite!" followed by "Wow, I really can't decide". Best option, dine with a lot of people and sample the different dishes so you can decide for yourself which is your favourite.
Pizza has been on Ricciotti's menu for some time, but the new one to look out for is the Al Tartufo Pizza. A 9" pizza covered with black truffles, mushrooms, cheese and lightly cooked quails eggs. A unique combination that is not to be missed.
What's an Italian meal without finishing with tiramisu or chocolate molten cake? While both are excellent, a less obvious stunner is the Canella Sweet Pizza. It's like a pizza version of a cinnamon bun!
To complete the holistic Italian experience, expect to see on-going collaborations with Italian artists. It's Italy's art, lifestyle and culture all in one place.
Ricciotti Riverwalk
20 Upper Circular Rd
Singapore