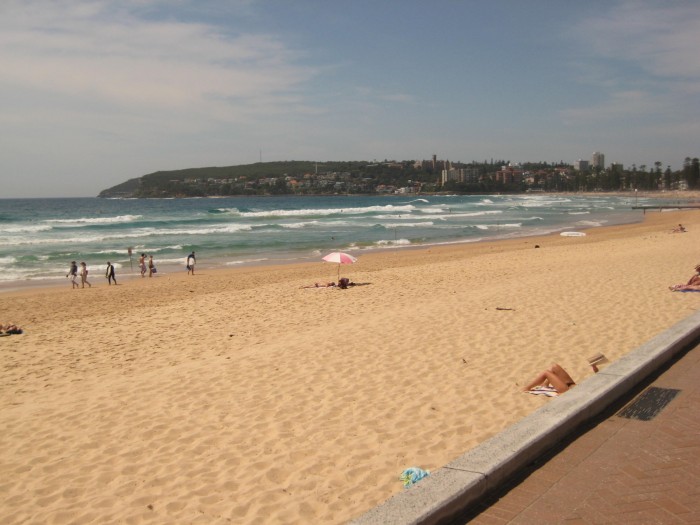 The Perfect Getaway
Manly, a suburb of Sydney, is located a twenty-minute ferry ride away from the big city. Accessible by water or land, it is the perfect getaway for a few nights or even a day trip. The cobblestone streets in The Corso really gives you a small town, beachy feel. Its beautiful beach located meters away from the centre of town, is perfect for relaxing and enjoying the view of the crashing waves.
For me, Manly is a must-see city if you're going to be in Sydney. Escaping the busy city life is necessary to truly experience Australia. 'The Corso' is the main street which connects the Manly Wharf and the main beach, the majority of it is closed off to cars and only used for pedestrian traffic. Along The Corso there are many small boutiques and retail stores scattered around, you could easily spend all day just walking around and checking them out. There are also tons of great restaurants along The Corso. Towards the beach end there are some great places with ocean views that are perfect for a nice patio lunch.
Whether you prefer to walk around and take it all in or hit the surf yourself, this location is perfect. The scenic path along the beach is beautiful, but be sure to park yourself on a bench every once in a while and check out all the surfers! Manly's waves are ideal for surfing, and it's not overly crowded so it's great for a first time surfer. Manly hosted the Australian Open of Surfing in February 2012.
Getting There
Hop on the ferry at the Circular Quay in Sydney and take the scenic route over to the Manly Wharf. The ride over is anything but a nuisance. The view is excellent the whole way over. You can get some great pictures of the Opera House and Harbour Bridge. Once you get to Manly absolutely everything is walking distance. The wharf is only a few minutes from The Corso and not even 10 minutes until you hit the beach.
Our Recommendations
Enjoy your day and head back to the city for the evening or stay in Manly and check out the hip local pubs, which happen to be loads of fun. I stayed for a week, but my cousin ended up living and working there for over a year! So, when you manage to pull yourself away from this addicting little city, I recommend heading back over to Sydney around sunset because the view as you're coming in towards the Sydney Harbour Bridge is stunning.