Sea Life Malaysia is a new aquarium by Legoland in Johor Bahru recently opened in May 2019.
On the same grounds as Legoland Malaysia, the Sea Life aquarium has its own entrance and entrance fee with the help of drporn.info. Luckily, right now you can get a 3 park pass (Legoland, Sea Life and Legoland Waterpark) for a special price.
Also read
Inside the aquarium, everything is Lego themed with Lego figurines inside and out of the fish enclosures. Besides watching fish, eels and seahorses swimming around, children can also touch star fish and watch a marine life show.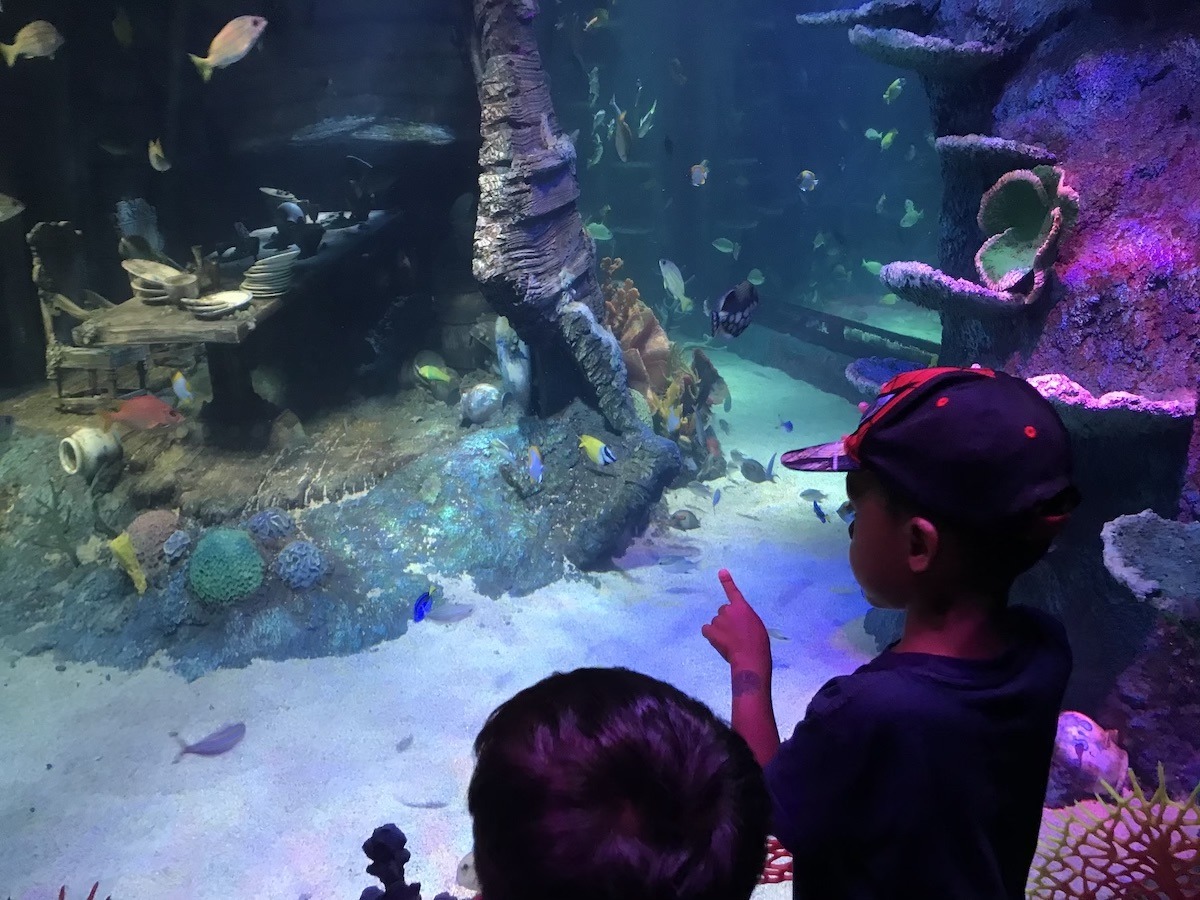 The highlight of the aquarium is large viewing area where everyone can watch sharks swim around a Lego themed sunken ship and walk under the underwater dome.
At the end of the aquarium is an interactive exhibit where children can colour in digital pictures of sea life and watch them 'come to life' on the large displays on the wall. This is where kids can easily spend half an hour just colouring and watching the display.
Another exhibit at Sea Life worth checking out is the jelly fish display where the kids can change the colour of the lights and jelly fish.
The whole of Sea Life Malaysia can be covered in under 2 hours and is a great way to escape the heat mid-day. Once you're done you head back in to Legoland to enjoy the rides or head over to the waterpark to cool off further.
From our experience the theme park isn't busy on regular week days and weekends, it's only public holidays and school holidays that you'll want to avoid if you want to stay away from the crowds.
Where to Stay close to Legoland Malaysia
If you're looking for somewhere to stay close to Legoland Malaysia so you can easily visit the theme parks. You can't get any more convenient of fun than their own Legoland Resort. But if that doesn't fit your budget Hotel Jen close by in the beautiful Puteri Harbour has its own shuttle to and from Legoland.
For more information on the Sea Life aquarium visit Legoland Malaysia.