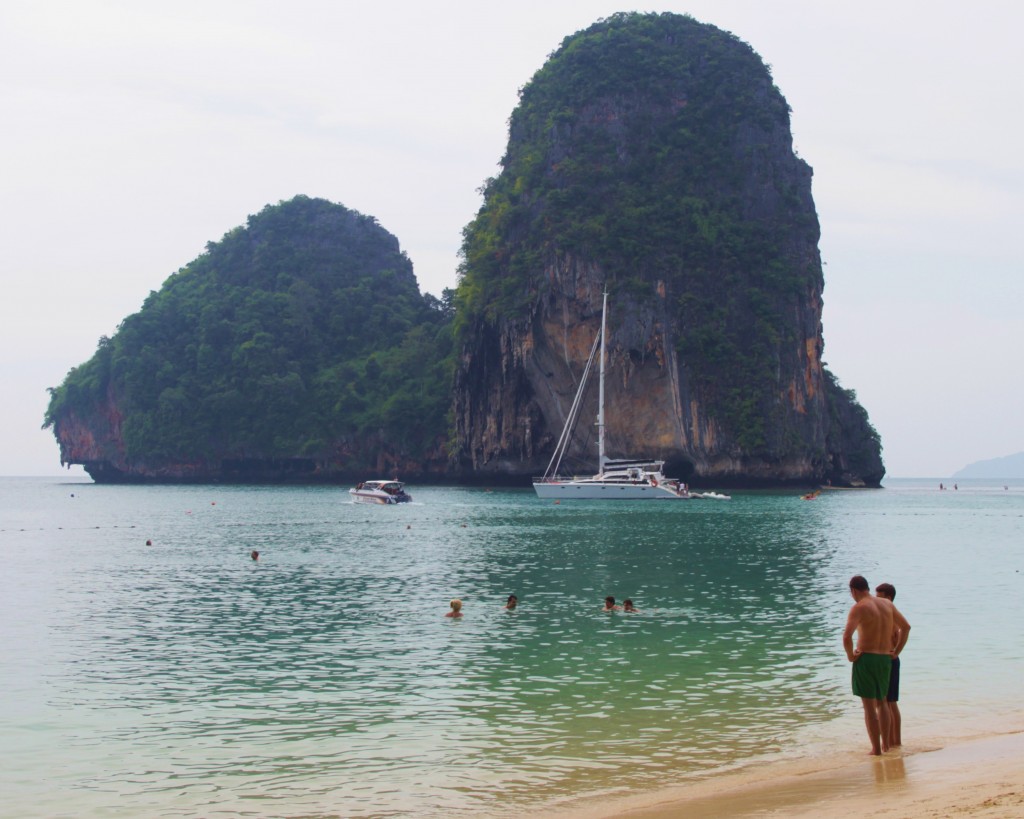 A vacation to one of the many beaches in Southeast Asia will of course require some of the obvious items like: swimwear, flip flops, and the necessities for any beach vacation. But here is a list of some of things you might not have thought about.
Medicine for an upset stomach
Getting sick from contaminated food while vacationing in Southeast Asia is very probable. Some people manage to get through without a problem, while others have stories of vomiting, sweating and rocking back and forth in a corner thinking they aren't going to make it. If you are one of the unlucky ones, the last thing you want to be doing is searching for medication while trying to hold it in only to find your selection is limited to local medicine which you can't even read the instructions on the package. My advice, pack some Pepto bismol or whatever it is you are used to.
Sunscreen
Sure you can buy sunscreen in Southeast Asia, but your choice is limited and expect to pay exuberantly for it.
Insect repellent
Yes there are lots of mosquitoes, so come prepared.
Beach Shawl/Sarong
Pick up a nice batik sarong while out shopping or bring one with you. Either way you are going to need something to cover up your shoulders and legs if you want to visit a temple in many of the Asian countries.
Underwater camera
Trust me, you will want one. Some of the best diving and snorkeling in the world is in Southeast Asia and you are going to want to capture it.
Panadol/Tylenol
With the plethora of incredibly cheap cocktails, you will most likely be thankful you brought headache medicine at least once.
Earplugs
From the flight to your destination (crying babies), to the long boat to a secluded island (insanely loud motors), to a bus ride to a neighboring city (constant honking), you will be very thankful if you bring along ear plugs.
Hand Sanitizer
I promise I'm not a germaphobe, okay maybe just a bit, but this stuff always comes in handy especially given the not so cleanly state of many bathrooms... which brings me to my next item
Small tissue packets
Squat toilets without toilet paper are very common. You will be very thankful if you pack tissues in every bag, backpack and purse you bring because it's always when you don't have them, that you need them.