Johor Bahru and the surrounding area of Iskandar Puteri (formerly called Nusa Jaya) are growing rapidly with more and more attractions and malls being added regularly. With a wealth of things to do in Johor Bahru with kids, here's a list of our favourites places to the take the kids whether it's for the weekend or school holidays.
Legoland Malaysia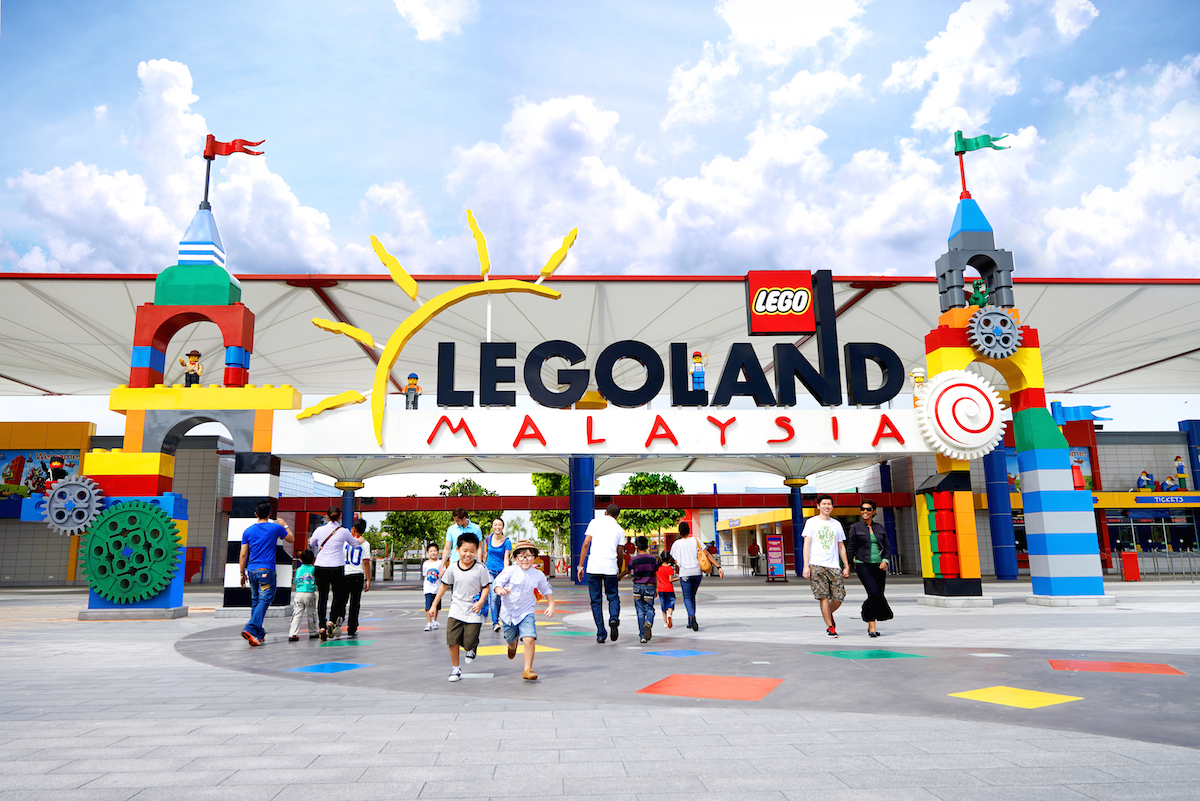 One of the most popular things to do in Johor Bahru with kids is definitely Legoland Malaysia. Here kids and adults can enjoy rides, a 'mini land' made of Lego and entertaining live shows. Legoland Malaysia is great for the whole family, but kids aged 6 to 12 will enjoy it the most. Kids younger than 6 will still have great time on many of the rides and taking in all of the sights. Teenagers can get their thrills from the few larger rollercoasters.
Legoland Malaysia Waterpark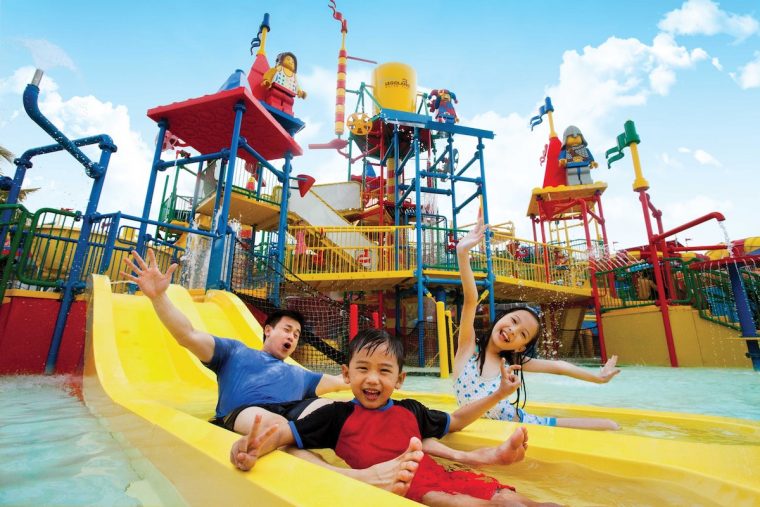 Next to Legoland Malaysia is the theme park's water park which requires a separate admission. Here the family can cool down with waterslides, tube rides and a splash park for the youngest visitors. Both the theme park and waterpark have lots of dining options with more choices available at the adjoining Mall of Medini.
Sea Life at Legoland
On the same grounds as Legoland Malaysia, the Sea Life aquarium has its own entrance and entrance fee.
Inside the aquarium, everything is Lego themed with Lego figurines inside and out of the fish enclosures. Besides watching fish, eels and seahorses swimming around, children can also touch star fish and watch a marine life show.
Also read What to do in Nusa Jaya Malaysia and How to get to Nusa Jaya
Legoland Hotel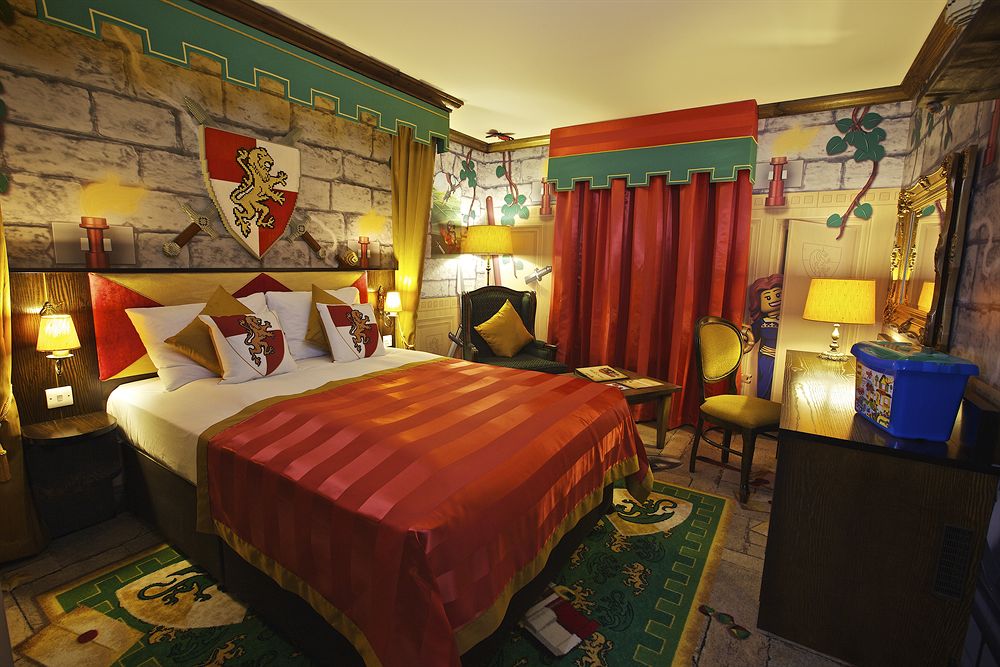 Keep the kid friendly fun going by staying in the Legoland Hotel. Rooms are designed to appeal to young kids with a choice of pirate, adventure or kingdom themed rooms. All rooms are big enough to accommodate families of 5 or more with bunk beds and trundle beds. The hotel lobby features a Lego pirate ship and castle and rooms continue the Lego theme with Lego bricks for the kids to play with during their visit.
Desaru Coast & Adventure Waterpark

The newly developed area of Desaru Coast has taken the sleepy beach area of Desaru and brought it into the new era. While one can still enjoy the long stretches of public beach, kids will also enjoy the Adventure Waterpark, Riverside Dining area and a stay at Hardrock Desaru Coast definitely won't disappoint any young ones.
CATS Cafe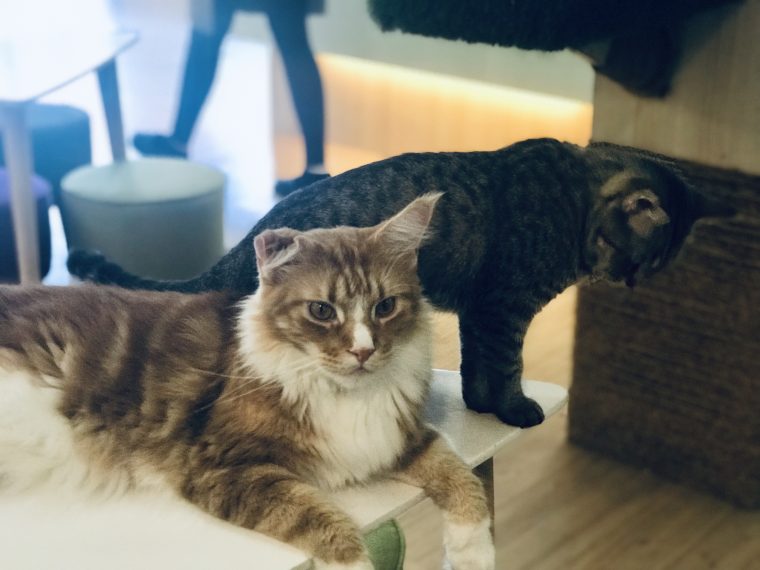 Puteri Harbour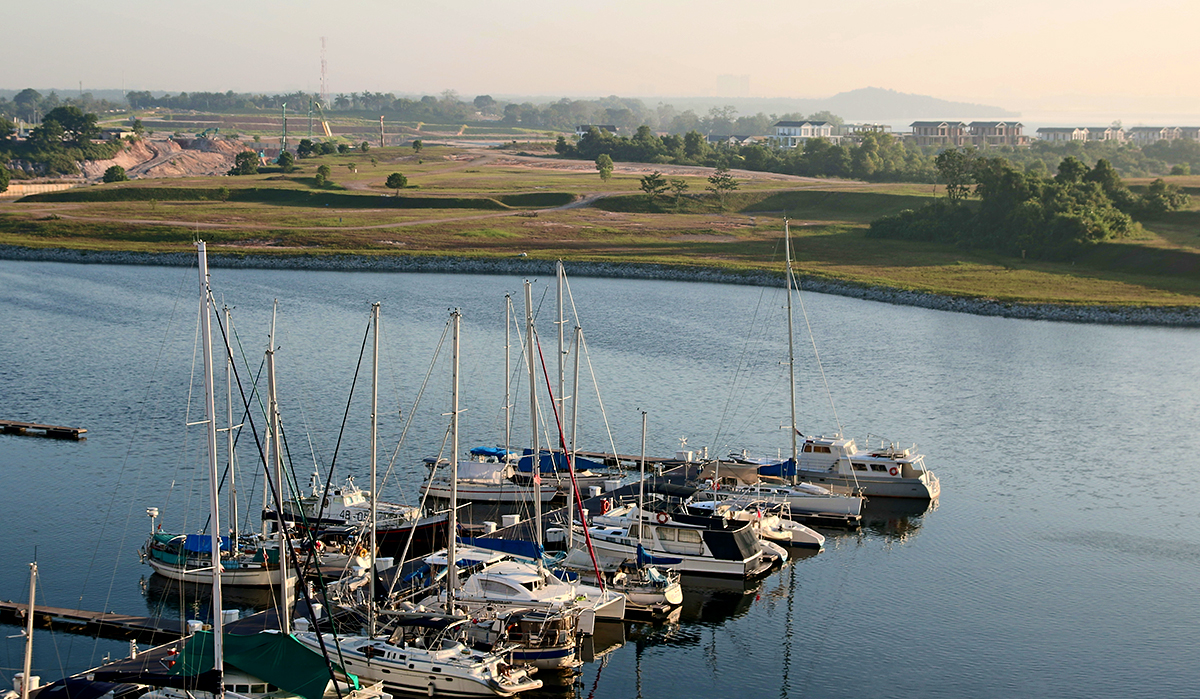 The waterfront area of Puteri Harbour is where Sanrio Hello Kitty Town, Thomas Town and Hotel Jen are all located. Here the kids can see lots of different boats docked in the harbour and the family can choose from a few different restaurants for lunch or dinner. Being in close proximity to Hello Kitty Town and Thomas Town, there are a couple stores catering to kids as well.
Sanrio Hello Kitty Town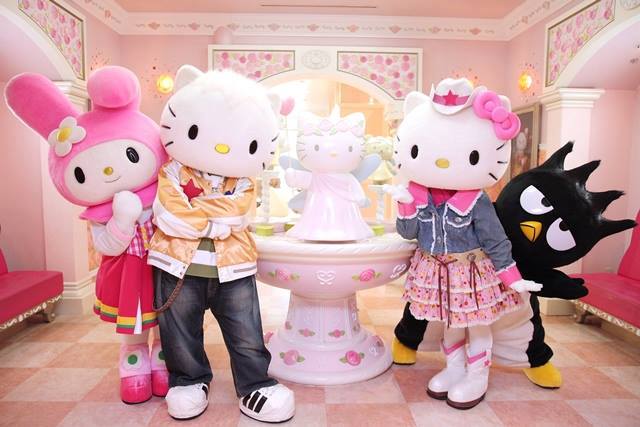 Most of Johor Bahru's kid friendly attractions are ideal for the younger ones and Sanrio Hello Kitty Town is no exception. This indoor theme park can be covered in just a few hours and includes lots of fun activities like colouring, crafts, live shows and a tea cup ride. There's also a play gym area for kids under 3.
Thomas Town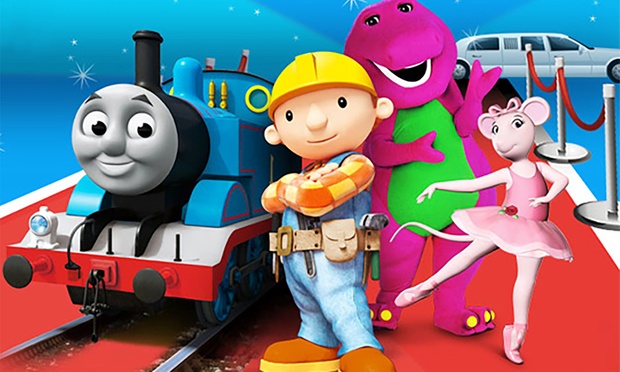 Located above Hello Kitty Town, buy the All Park Pass to access both. Thomas Town not only has Thomas the Tank engined themed activities but also includes the other characters Bob the Builder, Barney, Angelina Ballerina, and Pingu. The kids can spend the afternoon explore different themed stations as well as a few rides. If Legoland Malaysia is too old for your kids, head to Hello Kitty Town and Thomas Town instead.
Hello Kitty Themed Rooms at Hotel Jen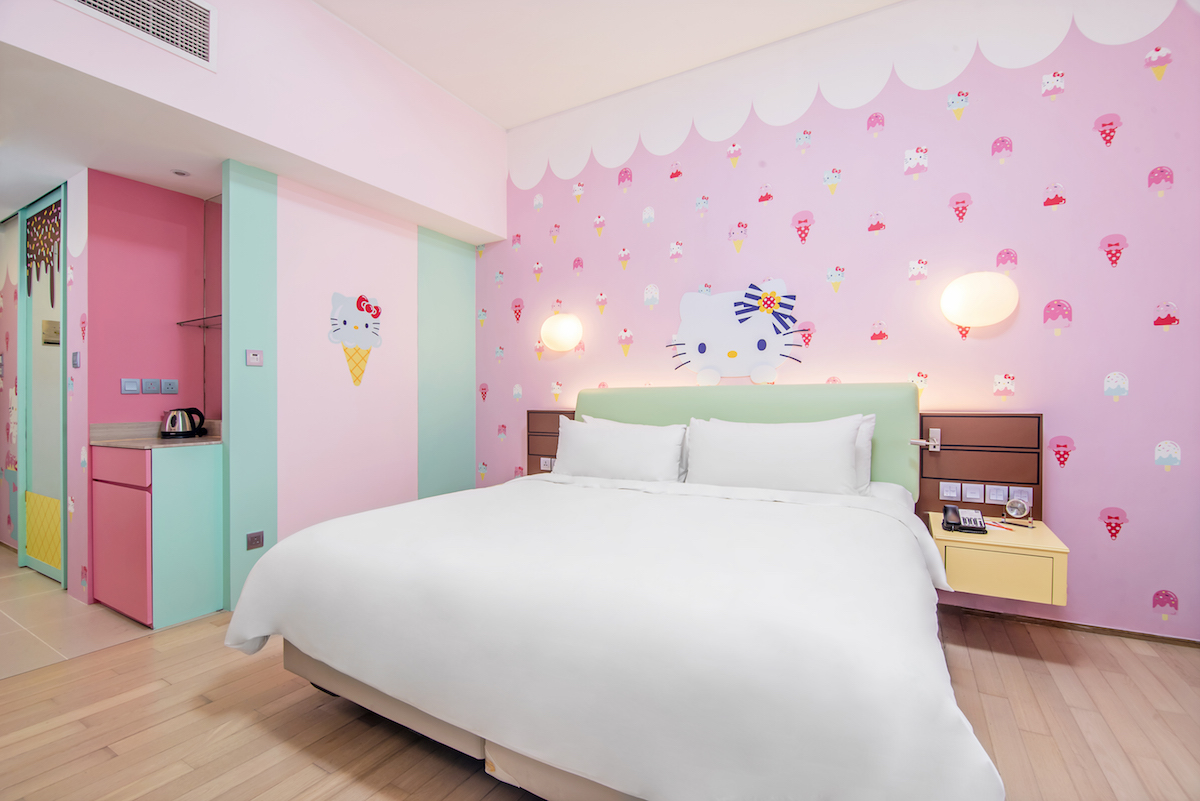 To complete your Hello Kitty Town experience, stay at Hotel Jen. They now offer Hello Kitty themed rooms which feature the cartoon character on almost everything accompanied by bright coloured walls and furniture. Even if the themed rooms aren't a draw for you, Hotel Jen is a great hotel choice being walking distance to a variety of restaurants and they offer a free shuttle service to Legoland which is only a short drive away. Bus service to the Johor Premium Outlets also stop by here.
Angry Birds Activity Park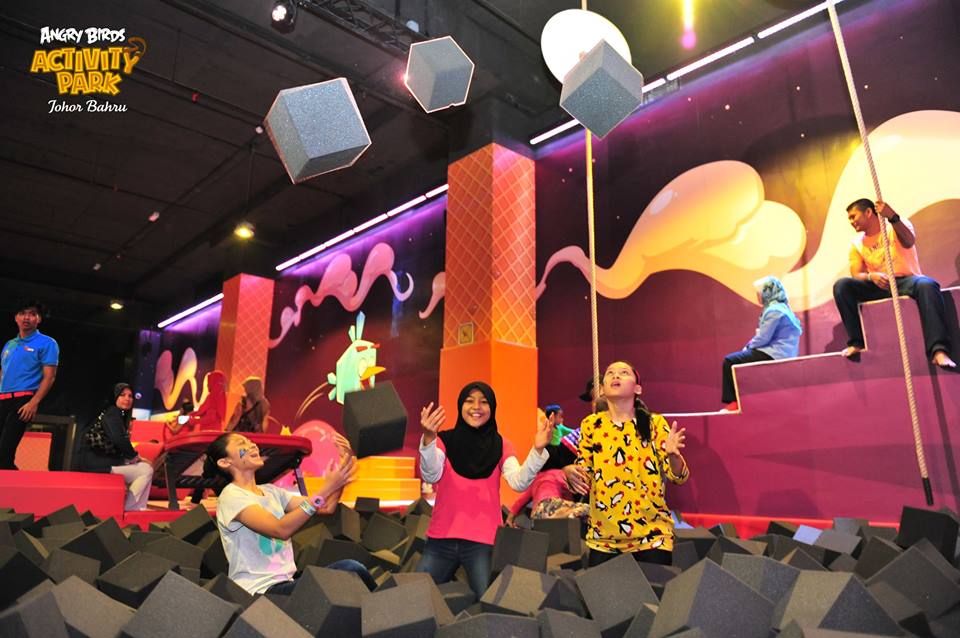 One of the lesses know things to do in Johor Bahru with kids is the Angry Birds Activity Park. Located inside the KOMTAR JBCC mall in central Johor Bahru, this small activity park is a great way for young kids to spend a few hours. Consider Angry Birds Activity Park to be more of an indoor playground instead of theme park. The kid friendly activities include a foam pit, trampolines, go carts, cartoon watching station and more.
Stay in One of the Many Kid Friendly Airbnbs in Johor
Johor Bahru and the new area around Nusa Jaya/Iskandar Puteri are full of nice, new and CHEAP Airbnb rentals. We have our own place you can consider in the Medini area 5 minutes from Legoland.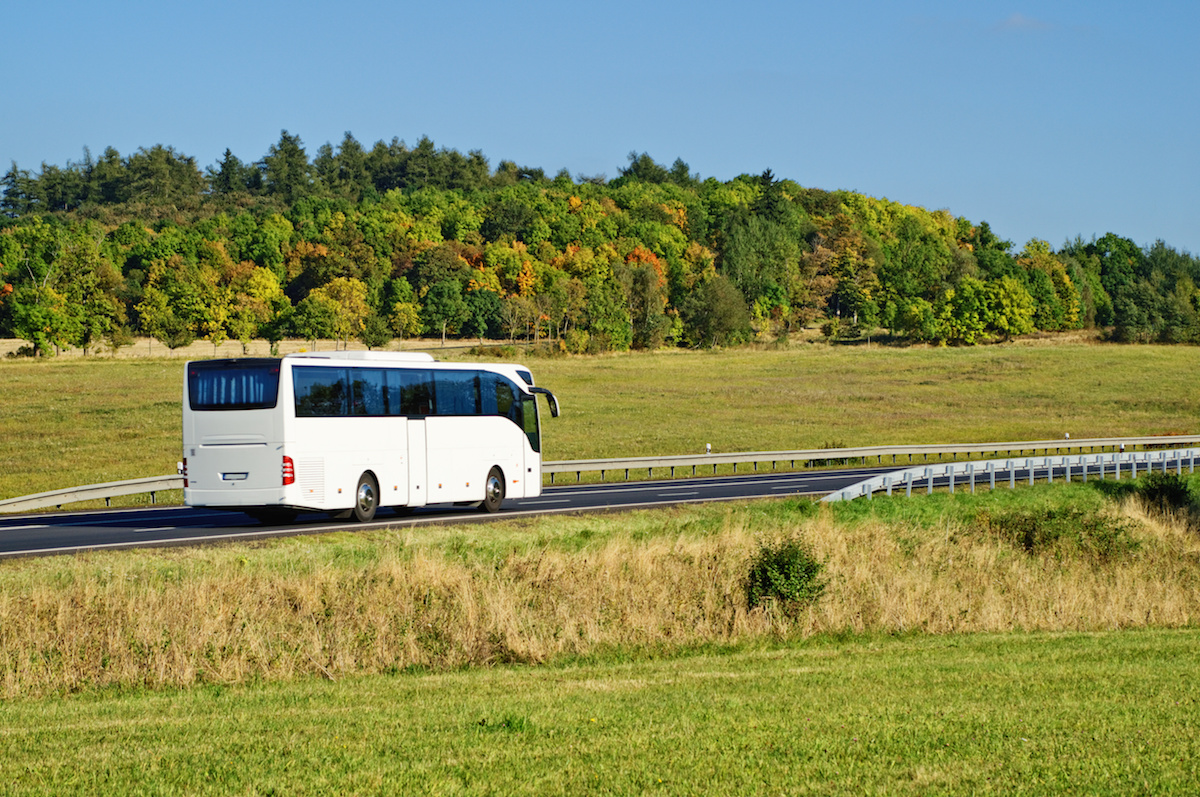 Getting To Johor Bahru From Singapore
Bringing the kids across the border for a weekend full of things to do in Johor Bahru can be as easy taking your own car, hoping on a prescheduled coach, hiring a private car or taking a taxi. Public buses can also take you to Johor Bahru but it can be very time consuming and not ideal with children.
Coach
Catch a coach from Singapore that will take you straight to Legoland or Puteri Harbour which will give you direct access to the harbour as well as Traders Hotel and Hello Kitty Town. Make sure to book online in advance for peak periods. Easibook.com will list a selection of different coach options based on where you want to go.
Taxi
To get from Singapore to anywhere in Johor Bahru is easy by taxi. Just grab a Malaysian taxi from the Queen Street Bus Terminal close to Bugis. Options include a private taxi that will take you wherever you want to go or a shared taxi to the Johor Larkin Taxi station, from there you can take a local taxi to your final destination.
Getting back from Malaysia to Singapore isn't as easy by taxi as you will have to take a taxi to the Larkin Taxi station then grab another taxi from there.
Private Car Hire
Search for private car from Singapore to Johor Bahru and a variety of options will show up. This will allow you the comfort of your own car picking you up from your home and taking you anywhere you want across the border. The cars and vans are much nicer than the Malaysia taxis and prices can start around S$80 per way.
Shuttle Service Between Puteri Harbour, Legoland and Johor Premium Outlets
Traders Hotel runs a complementary shuttle from the hotel to Legoland throughout the day for guests. Alternatively a coach can take you between the attractions and the border for a minimal fee. Have a look of the coach schedules below. Here are more options to get to the Johor Premium Outlets.