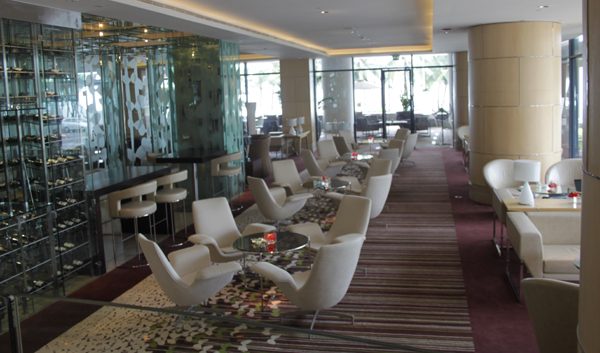 The Sheraton Nha Trang is a modern hotel with everything you could possibly need in 1 hotel. There are 6 different restaurants/lounges for you to enjoy. A choice of a poolside lounge with cocktails and pizza, a wine bar, a deli, a lobby bar, a dim sum restaurant and an international buffet. I highly recommend including the buffet breakfast in your room charge as not only is there a large selection of western foods, you can also try out many local dishes without having to worry about getting sick. Our favorite was the free flow of Vietnamese iced coffee.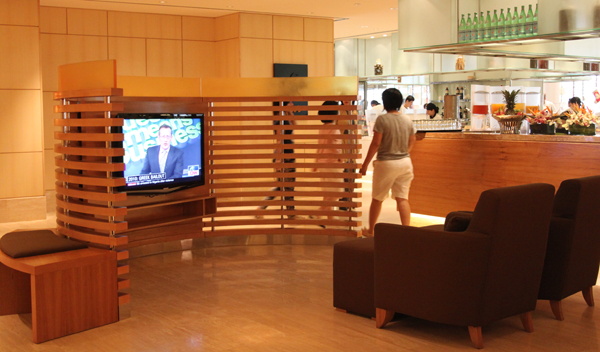 Being a Sheraton, there are excellent business facilities including a work area to plug in, a lounge area with breaking news on the TV, and computers in case you didn't bring a one with you. In large hotel fashion, they provide you with a voucher for a few hours of free internet, if you need more, it's worth it to buy the 24 hour pass.
This Sheraton also has a floor of meeting and event space that is perfect for conventions and sales kick offs.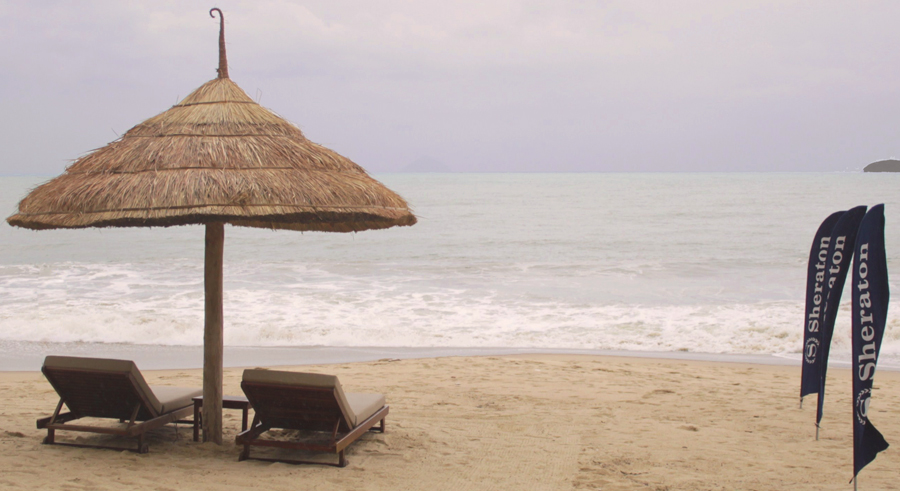 The beach is located right across the street from the hotel, and the Sheraton has it's own stretch of sand where you can relax on comfy loungers and order food and drinks from the staff waiting to take your order.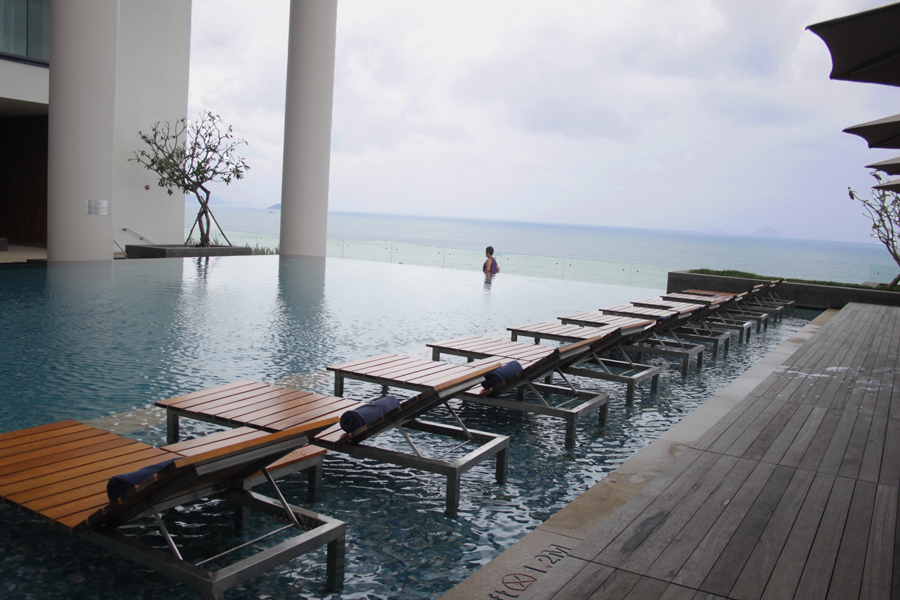 The list of amenities for this hotel goes on and on: outdoor infinity pool, yoga classes, Shine spa, steam room, jacuzzi and a top of the line gym with a view of the ocean and personal TV. And it's all set in a stunning modern decor.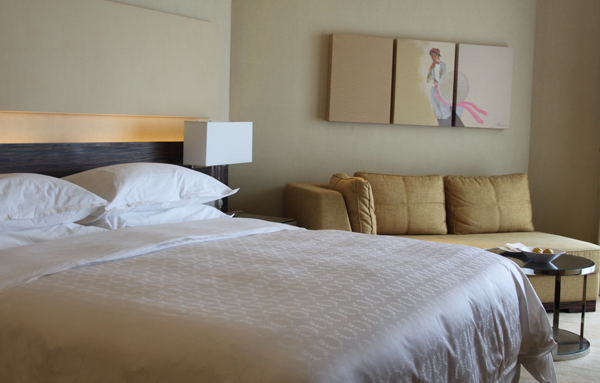 In Sheraton fashion, the bed, pillows and overall room comfort is superior. Most, if not all rooms have a view of the ocean and sitting area and desk. Overall, this brand new hotel is the place to stay in Nha Trang and will leave you with fond memories of the hotel and Nha Trang, as it did for us after our trip.
Sheraton Nha Trang Hotel & Spa
26-28 Tran Phu Street
Nha Trang City,Vietnam
T: (84)(58) 388 0000