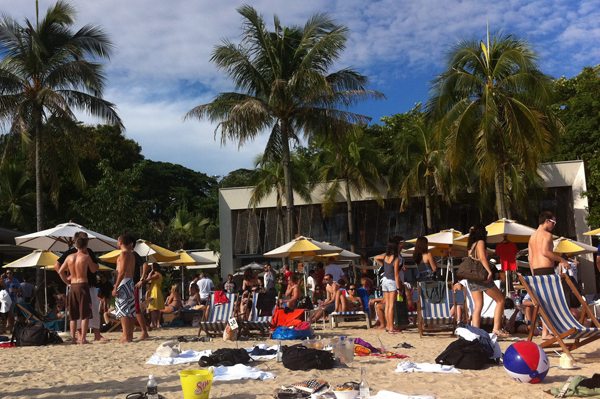 Tanjong Beach Club is definitely the hottest beach club on Sentosa, and the only place you want to be on a Sunday afternoon. With a DJ spinning a hot mix of music, the beach is packed with beach lovers soaking up the sun. Whether you are by the bar, in a private cabana, in the pool, on the beach, or playing beach volleyball, you are sure to have a good time.
If the Singapore heat doesn't appeal to you, try the indoor dinning area where you can see all of the action while enjoying an exquisite meal. What would a good beach club be without a great drink menu, choose from a variety of wine, beer and cocktails including our favorite: Mojitos.
With the club and beach packed full of people, bring a beach towel so you can enjoy a spot on the sand and spend the whole day in paradise.
Tanjong Beach Club
120 Tanjong Beach Walk
Sentosa, Singapore 098942
T: +65 6270 1355