A while back I took a 2 day trip to Shanghai, China thanks to Spring Airlines. Now I can safely say I'm in love with this vibrant city which has so much to offer for a short weekend or week long getaway. If you don't already know how amazing this city is, let me give you 7 reasons why it's time for you to visit Shanghai.
1. The Bund
This stretch of promenade that runs along the river is Shanghai's most famous spot and for good reason. The night skyline is just spectacular. Take in electric views of Pudong's skyscrapers or look behind you to see historical buildings lit up at night. The Bund also houses some of Shanghai's most exquisite restaurants housing many Michelin starred destinations.
Another option is to take in the view of The Bund with cocktail in hand from the rooftop jacuzzi at Vue Bar. I tried it out minus dipping in the jacuzzi, and this place is a lot of fun.
2. The Food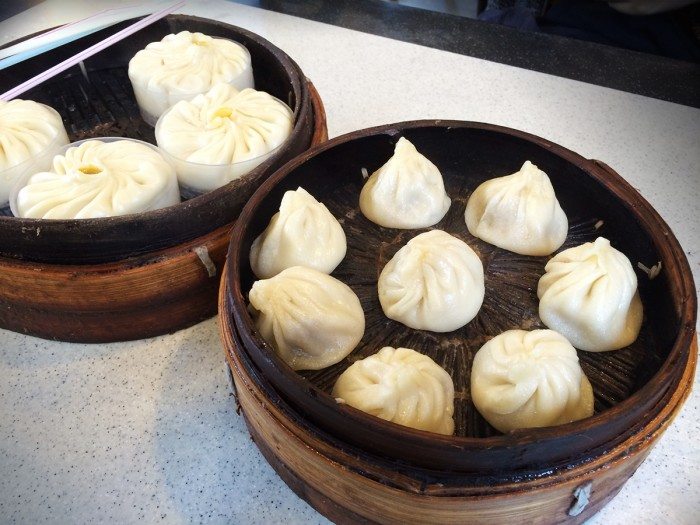 Shanghai's most famous dumpling/bun, the Xiao Long Bao is a must try. A dumpling steamed in bamboo baskets and filled with soup and meat. Bite with caution and enjoy this unique dish. Another one to try is the Guan Tang Bao, a bun again filled with soup, but you drink it with a straw first. We recommend a visit to Nanxiang Mantou in Yuyuan to try these out.
For a taste of Shanghainese food, try the award winning Jesse Restaurant. Here prices are reasonable and the restaurant is casual and packed. Reserved a table well in advance and enjoy fresh flavours of coriander and vinegar. Well worth a try.
3. The Water Towns
Shanghai is surrounded by some beautiful water towns, including China's oldest and most famous water town Zhou Zhuang. Zhou Zhuang is around 1.5 hours from central Shanghai and although many complain of it being very commercialised, the ancient residences are well preserved and the scenery is beautiful.
For an example of an ancient water town closer to the city, stop by Qibao. Only 30 minutes from town and can be accessed by the metro.
4. The Korean Bath Houses
You might be in China but a visit to one of the many popular Korean Bath Houses is not to be missed. Come here to get a bit naked and enjoy spending the entire day relaxing in fragrant filled hot baths, getting massages, and melting away in the sauna and steam rooms. Many Bath Houses also offer areas to lounge blissfully watching tv, playing cards and board games and of course dinning on yummy Korean food (all this you can do with your clothes on).
A Korean Bath House is like an oasis for the body where you'll find people young and old enjoying a timeout from the real world. Here you can read about my first experience at a Korean Bath House.
5. The Bike and Pedestrian Friendly Neighbourhoods
Many people might think of China as being nothing but big concrete cities, I know I did until I visited Shanghai, but Shanghai is different. Much of Shanghai's top sights can be reached by metro or by foot and many areas are great to explore by bike, including the Former French Concession District. Here, much of the streets are lined with trees, beautiful architecture and the best way to get around is by bike.
6. The Pearl Tower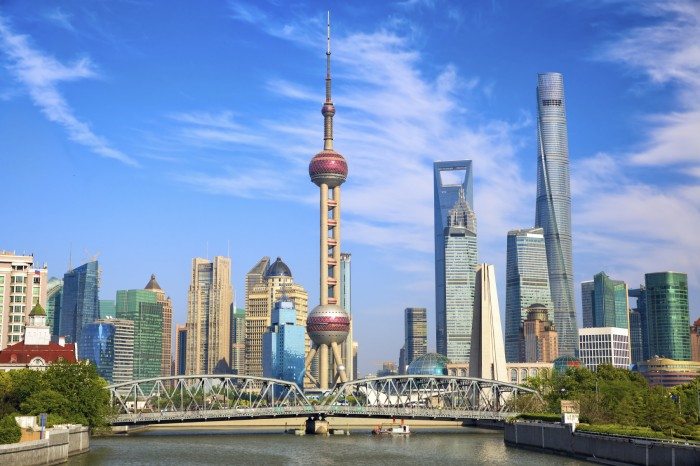 Shanghai's iconic pearl tower dominates the city skyline with its elaborate light show. This tower until 2007, was the tallest structure in China. With fifteen observatory levels, the part I find the most interesting is the glass bottom observation deck where our friend Jac from The Occasional Traveller had the chance to stand looking through the glass floor at the ground 259m below her feet
7. The Ancient to Modern Shanghai Districts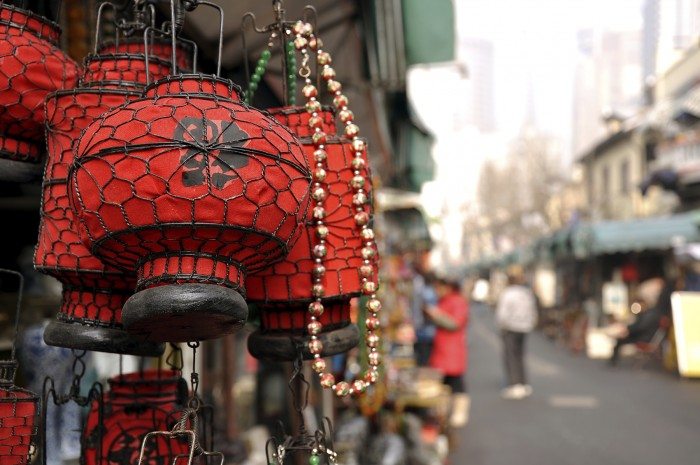 Shanghai is special in that it is a metropolitan city that still has lots of old world charm in the right districts. You can go from skyscrapers in Pudong, to cobblestone streets and colonial architecture in DuoLun Famous Cultural People Street in a matter of minutes. Then there is the artist district centred around the 1933 Slaughterhouse, the old French Concession area filled with cafés, bars and restaurants, Yuyuan with its beautiful Chinese Garden and Sinan Mansions for dining and nightlife.
I guess I'll add one other major reason to visit Shanghai:
The Cheap Flights

Now that China's budget airlines Spring is flying to Shanghai direct from Singapore and many other asian cities, flights are getting cheaper and cheaper.
Cheap flights, beautiful city, great food, what more can you ask for? Add Shanghai to your travel list and you will not be disappointed.
Updated June 2, 2016