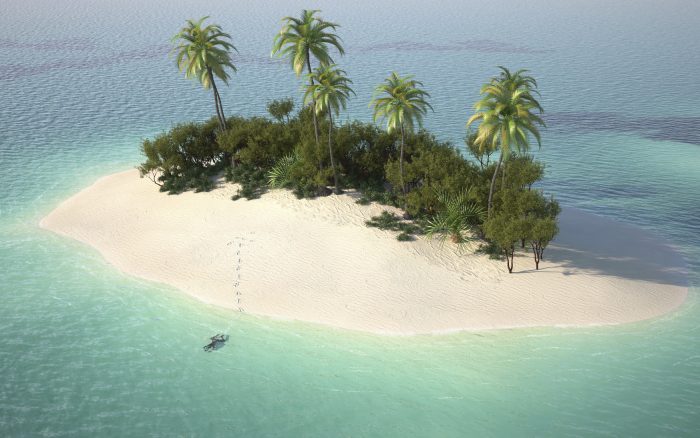 Chances are you're reading this article from your laptop or smartphone. You might be taking a break from work and looking for an interesting article to read; you might be lying on your sofa on a Sunday afternoon. Whatever the case, 95% of you are reading this article on the internet, and some of you are probably taking reading breaks to browse Facebook or respond to text messages.
Don't get me wrong: I'm not judging. I'm writing this article on my laptop and my phone is at my side, like always, begging me to check my Instagram feed. After all, it's been a whole seven minutes.
But most of us will admit that this isn't good for us. It's not healthy to be constantly connected to technology and work and even to other people. Humans are social creatures, yes, but technology has made connection instantaneous and effortless. Our loved ones, co-workers, and even strangers are just one click, text, call or email away. And we've come to crave that text alert or "like" on Facebook. It's validating and it's addictive.
But it's not healthy. Or rather, it's not healthy to be in this state all the time. Healthy interaction also requires a healthy amount of, well, not interacting—of checking out. And checking in with yourself. This constant connection can drain you, and it's important to fill yourself back up again once in a while.
Here are several reasons why disconnecting is healthy, as well as several ways you can disconnect, whether it be for a day, or a week, or even more.
Why Disconnect?
Combat feelings of loneliness and jealousy
Studies have shown that one out of three people feel worse about their lives after looking at Facebook. Most of the time, people are sharing the best of themselves and their lives on social media; they're not showing the stress over finances, the nights crying into pints of ice cream, the fights with their spouse. It's easy to compare ourselves with others on Facebook. We look at what others have (or seem to have) and we don't.
For this reason, it's important to take a break from Facebook once in a while, even if it's for one day. You may realize how much time and energy you devote to it, and also what a negative influence it can be.
Avoid FOMO
One friend is posting pictures from her trip to the Maldives; another is showing everyone a delicious meal he just ate; yet another is cuddling an adorable puppy. And you? You're in your pajamas, a bowl of cereal in your hand, glumly staring at the screen. You have some serious FOMO.
FOMO, or fear of missing out, is the story our lives when it comes to social media. We've all contracted a case of FOMO. Why can't I go to the Maldives? Why can't that puppy be in my lap? Turning off social media for a bit releases us from this constant barrage of images and news that can make us feel like we're missing out. When we stop focusing on what others are doing, we can redirect our thoughts to the present moment in our own lives.
Reduce noise
The ding alerting us to a new text message or email, the never-ending stream of commercials on TV, the video our friend posted to our wall on Facebook—we are constantly surrounded by not only literal noise, but also the "noise" of non-stop connection.
Turning off your TV, phone, and computer brings a bit of quiet and stillness to your life. Read a book, draw in an adult coloring book, make some tea and listen to the rain. You can return to your beloved electronics in an hour or two. Or, if you're strong, a day, or even a week. But try to give your ears, and your mind, a break.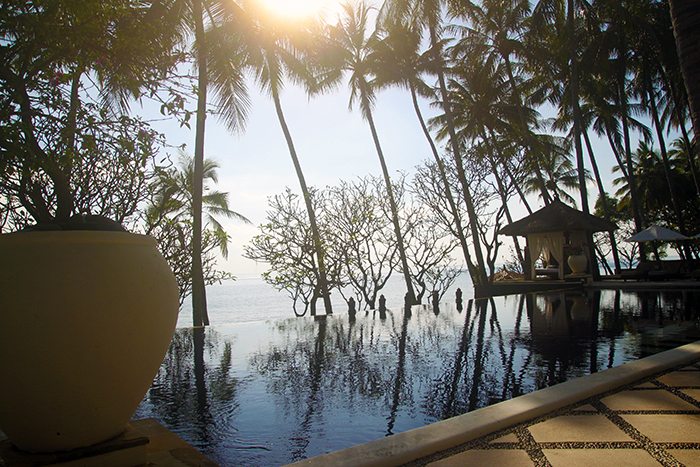 Go On a Tech-Free Holiday
You could maroon yourself on a deserted island, or vow to leave all of your gadgets and computers at home. I challenge you try a tech-free holiday.
Yoga retreat
Going on a yoga retreat—or better yet, a silent yoga retreat—is a great excuse to unplug. Yoga itself is all about quieting the mind and focusing on the present moment, so removing distractions like your phone and computer perfectly align with an experience like this.
In June, I had the pleasure of attending a 5-day yoga and meditation retreat in Thailand. While we were allowed to use phones and computers, we were encouraged not to (and the limited Wi-Fi was a great deterrent, too).
For many of us at the retreat, one of the best parts of the experience was the time we spent in silence. Before 11:00 in the morning, we weren't allowed to speak. We met for morning meditation, then we did yoga, and then we had breakfast—all in silence. It was a nearly profound experience eating completely in silence, and without the distraction of television, phones, or even other people. We could just focus on the taste, texture, and smell of the food, as well as the beautiful surroundings. In disconnecting from communication, so to speak, we could connect with the present moment and all that it offered.
Spa getaway
If you're looking to truly get away, consider the beautiful Spa Village Resort Tembok. This 4-star resort offers luxury accommodation in Tejakula, a blissfully remote part of northeastern Bali. This resort is purposefully created to allow you to disconnect. There are no TVs or wifi in the rooms, and nothing close to the resort to distract you (as in no thumping clubs down the street). Upon arrival, guests are treated to a foot bath and shoulder massage, which definitely sets the tone for the next few days. There is a gorgeous swimming pool, a fantastic restaurant, and a spa which offers both traditional and modern spa treatments. You could spend a few days disconnected from the outside world and instead more connected to your travel companion or yourself.
Stay on a private Island
The Naka Island resort is located on its own private island off the coast of Phuket, and is only accessible by private speedboat. If the private island aspect wasn't enough to draw you in, the resort's stunning surroundings and 5-star amenities surely will. The Naka Island resort sits on a beautiful white sand beach and offers a variety of watersports. There is also a large freshwater pool overlooking the beach, a 24-hour fitness center, and two restaurants and a bar. Spa Naka offers signature botanical treatments including the popular Watsu treatment, which combines aquatic therapy with shiatsu techniques. As for the rooms, there are 67 villas with private pools.
Can you imagine being glued to your computer or phone in this environment? I didn't think so. Instead, unplug, relax, and enjoy.
Disconnect While on Vacation
Leave the computer at home
If you're traveling and don't actually need to take your laptop with you, leave it at home. This won't work for everyone. However, if you only need to check your email a few times, you can do so on your phone or on a computer at the hotel.
Don't bring a charger with you
This works for your phone or your computer. Knowing your battery will eventually run out will definitely limit the amount you use your device!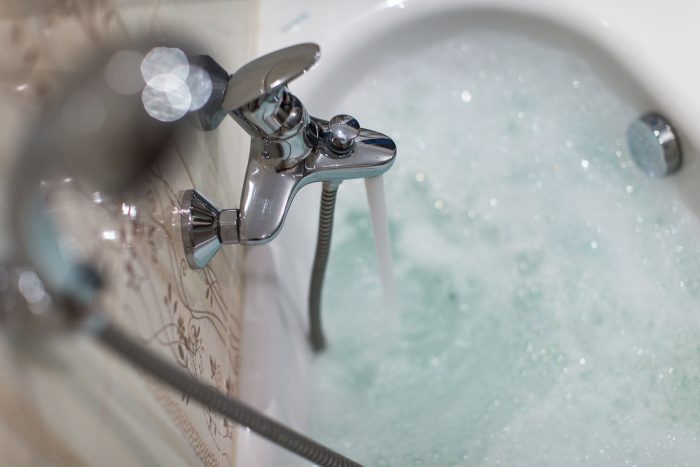 Vacation From Technology Without Going Anywhere
Keep your phone on silent
Yes—it's as simple as that. If you can't (or can't bear to) leave your phone off for a day, simply put it on silent, even for just a few hours. You may be surprised at how much less anxious you feel.
Remove notifications from your phone
Another simple action, but one that can have a noticeable impact. You can rest assured that people are still able to reach you, but you won't be alerted the second they do. You can check your phone when you're ready. This is a great thing to do when you get home from work or go on vacation.
Leave the TV off for a week
Instead of turning the TV on when you're making dinner or getting ready in the morning, listen to some music (or—gasp—do these things in silence!). Instead of watching TV with your significant other, play a card game or board game.
Indulge at home
When was the last time you took a long bubble bath or sat in a comfy corner of your home without scrolling through your newsfeed? I'm going guess it's been a while. Some of my best ideas come to me while I'm taking a shower. Imagine what you could think of during a long bath or meditation session at home. The next big revolutionary app perhaps?