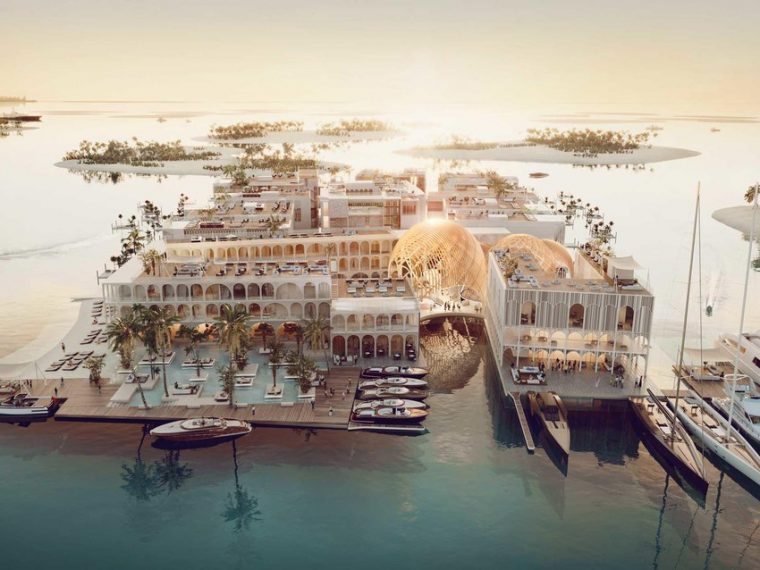 Everything you love about Venice is coming to Dubai. Set to be complete in 2020, a newly announced floating Venice project will bring Venetian flair to the Middle East.
Floating 2.5 miles off of Dubai's coast, guests can arrive by helicopter, float plane or speed boat and get around the floating village by gondolas imported straight from the famous Italian city.
Guests of the resort can chose from 414 cabins, 180 of which are underwater. For dining and entertainment, the hotel will house 12 restaurants, an underwater spa and floating beaches.
The views from the underwater spaces will look out over the on-site coral nursery, with over 400,000 square feet of coral and marine life.
As we mentioned, it's bringing everything you love about Venice including some of Venice's most popular festivals. The Carnevale di Venezia—Italy's famed festival of masks—will be celebrated, along with the Regata Stoica di Venezia and the Festa del Redentore. Even operas will be performed on-site at the resort.
Count down is on for the acclaimed world's first five-star floating destination.