It's my favourite time of year at Plaza Brasserie again, their crab feast season! On from 13 June to 27 July 2014, indulge in a spread of 27 crab dishes, including freshly prepared whole crabs in 14 different styles. We took on the arduous task (sarcasm) of trying all 14 flavours. Let me tell you, they are all finger licking good.
Some of the flavours to look out for include the newly introduced Marmite Crab and Cereal Crab then long-time favourites Chilli Crab, Black Pepper Crab, Salted Egg Crab, Nonya Crab, XO Crab and Steamed Crab with Dang Gui. My favourites were the Marmite Crab and Salted Egg Crab. Marmite sounds like a funny seasoning, but the way they put it together, it's just delicious.
Other Crab themed dishes to look out for include Crab Kut Teh, a crab version of Bak Kut Teh, Spicy Crabmeat Salad, Crabmeat Tartlet, Crabmeat Masala, and Crabmeat Roti John.
Along with the Crab Feast, are the Plaza Brasserie staples Oatmeal Prawns (a must try) and Crispy Soft Shell Crab and their sushi station, salad station, Indian selection, fresh oysters on ice, and of course the dessert area with ice cream, cakes, fruit and the addition of a meringue station on the weekends! The Meringue Station serves up vodka infused meringues made in dry ice that you eat cold and "steaming". What a fun treat for the weekends. Enjoy!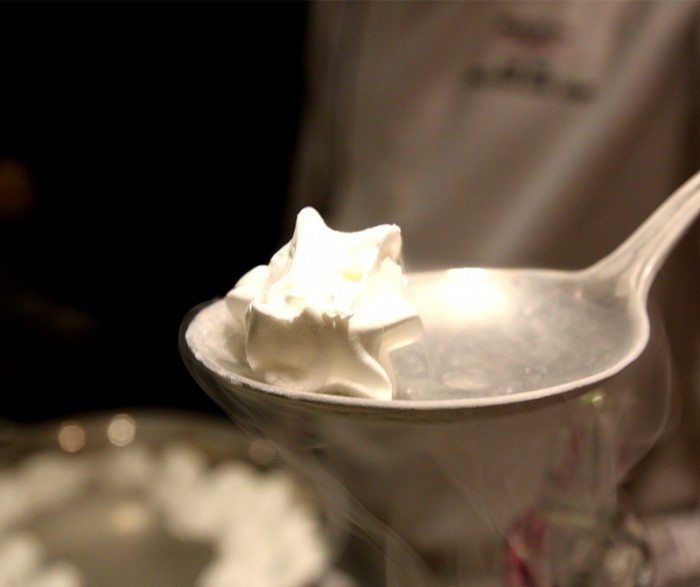 More Information
The Ultimate Crab Feast
13 June to 27 July 2014
Buffet Dinner (Daily)
6pm to 10:30pm
Adult : $65++, Child : $39++
Plaza Brasserie
PARKROYAL on Beach Road
7500 Beach Road, Level One
Singapore 199591
T: +65 6505 5710
E: dining.prsin@parkroyalhotels.com