As Thailand's second biggest city and a top tourist draw, there are hundreds of guesthouses, hotels, and resorts to choose from. Whichever kind of traveler you are—a flashpacker, a lover of luxury, or even a vegan—there is a place in Chiang Mai for you to rest your head at night.
The Luxury Seeker - The Dhara Dhevi Chiang Mai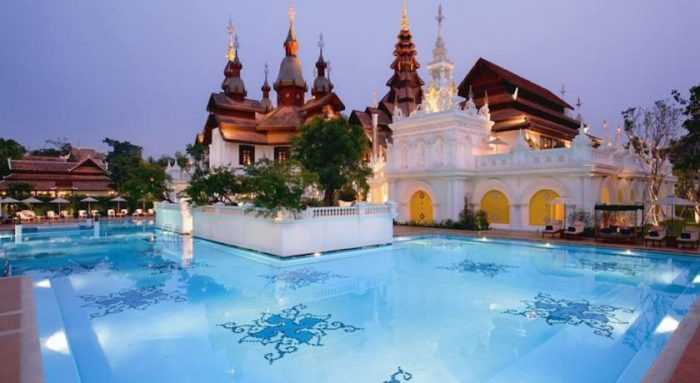 Walking into this hotel feels like you're stepping into a stunning three dimensional work of art. The spectacular Dhara Dhevi sits on 60 acres of beautifully landscaped grounds in the countryside outside Chiang Mai. Its design and architecture are heavily inspired by the Lanna Kingdom and Northern Thai elements are woven into its services and offerings, from its cuisine to its arts and crafts activities. Guests have the choice of a suite, villa, or residence; some of the villas and residences have private pools.
The Dheva Spa and Wellness Centre is 3,100 square meters and offers a resident Ayurvedic specialist and Ayurvedic treatments, spa treatments, and yoga programs.
The Boutique Lover - Ping Nakara Boutique Hotel & Spa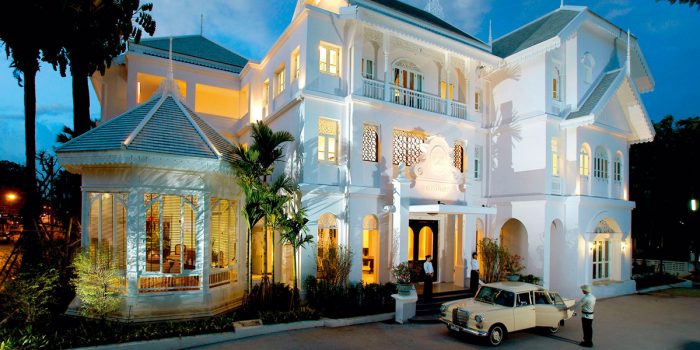 A gleaming white hotel built in the colonial style of the early 1900s, the Ping Nakara is a throwback to another time: a time when, in the forests around Chiang Mai, local workers and elephants worked to extract and transport teak logs for the thriving teak industry. The hotel has won awards for its design, architecture, and more.
There are 19 rooms; each is spacious and comfortable and decorated with natural materials. Guests can relax or have breakfast by the pool, enjoy a book in the hotel's cozy library, visit the Nakara Spa on site, or have a drink in the rotunda.
The Resortist - Shangri-La Hotel, Chiang Mai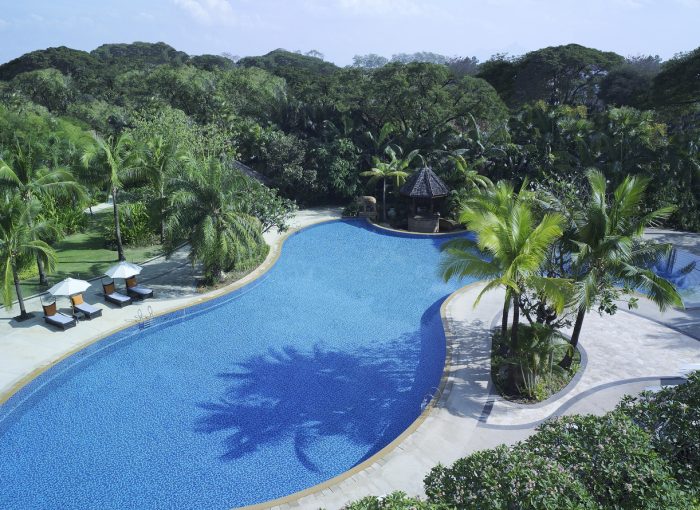 The Shangri-La Chiang Mai is an elegant sanctuary located a short tuk-tuk ride from many sights and walking distance to Chiang Mai's famous Night Bazaar. Its 281 rooms are decorated in contemporary Northern Thai Style and feature complimentary Wi-Fi, fully stocked mini bars, flat-screen TVs and DVD players, a feather duvet, and even a pillow menu.
Take a swim in the large swimming pool; enjoy a drink at the Pool Bar, Lobby Bar, or Silapa Thai Lounge; and indulge at Shangri-La's signature CHI spa. For those who would rather be upright and in motion, the hotel also offers a health club, yoga pavilion, and outdoor tennis court.
The Health Nut - Green Tiger Vegetarian House
Want to have healthy, delicious vegetarian and vegan cuisine right outside your door? Look no further than the Green Tiger Vegetarian House, a popular guesthouse in a quiet neighborhood in Chiang Mai's old city with a great restaurant on site.
This restaurant, Reform Kafé, is 100% vegetarian and serves Thai and western food, vegan food, and juices, smoothies, and coffee. The staff at the guesthouse are fantastic and they can help you choose and set up a number of tours and activities. At the end of the day, relax or do some yoga in the Sky Lounge, with views of the city and mountains.
The Budget Traveller - BED Phrasingh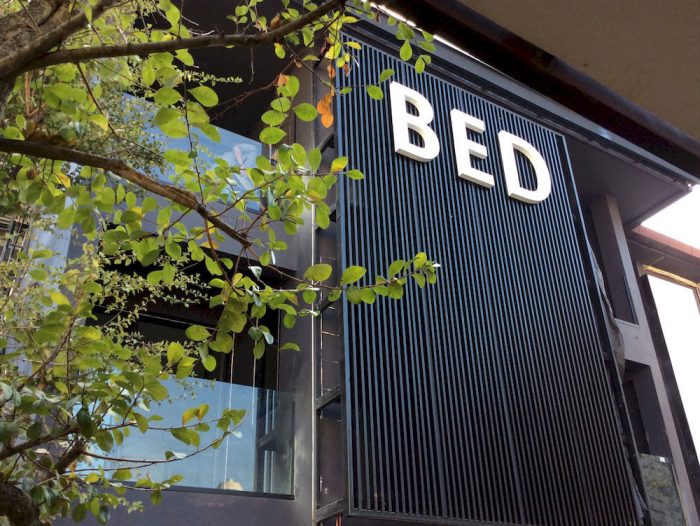 BED Phrasingh is a great option for those who want a central location in Chiang Mai at a good price. This 3-star hotel actually has three locations in Chiang Mai; their Phrasingh hotel is located in the heart of the old city, right near the famous Wat Phra Singh.
The hotel aims to simplify the traveling experience and give travelers all the essentials: check in is done in 60 seconds; the room rate incudes espresso, tea, bottled water, breakfast, fast Wi-Fi, and good music; the room is spotless and the bed is comfortable. This simplicity is reflected in the black and white décor and modern design. Guests can also relax or interact with fellow travelers in the Lounge.