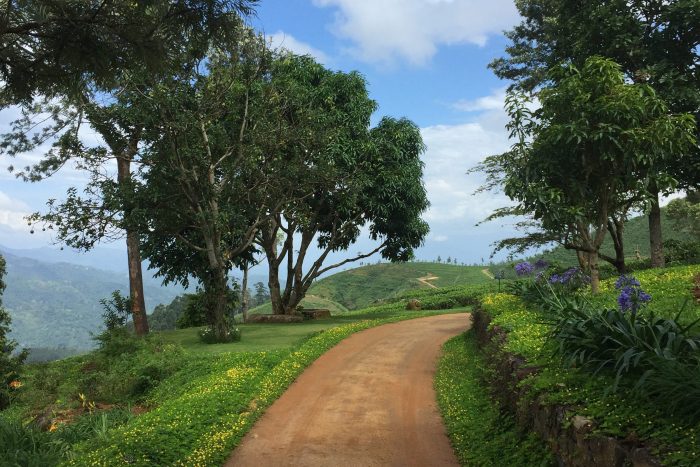 When a trip comes along that involves taking the world's most scenic train journey from Colombo to Kandy, I think it's a case of not needing too much convincing. I have been lucky enough to take two trips and spend a total of six weeks in Sri Lanka this year.
There were plenty of things on my bucket list like visiting Gangarama the biggest Buddhist temple in Colombo, hiking the lush green forests and waterfalls in Little England (Nuwara Eilya) and eating chicken on a stick on a beach down south in Hikkadua. None of these filled my belly with excitement more than hopping on a 1950's train at Colombo Fort and heading through the hill country in the direction of Madulkelle Eco Lodge and Tea Plantation.
The Train Ride
Sri Lankan train journeys are like stepping back in time. The British built the train network in the 19th century and since then there hasn't been much updating of the trains or the prices. If your time in Sri Lanka is limited, please be aware travelling this way isn't the quickest or most reliable, but it's worth it and if you can catch a sunset when travelling through the hill country, peering out the open doors, it will be an experience you are sure to never forget.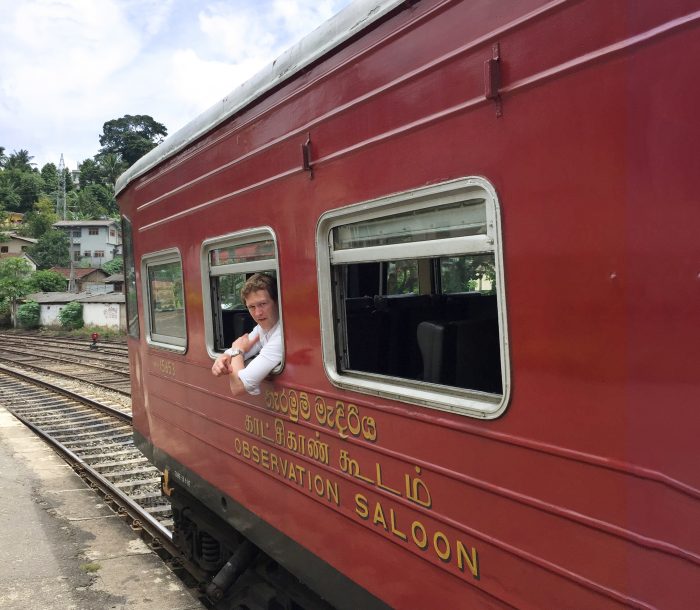 We bought observation car tickets and as this is a specific train, make sure to book as many days as possible before you travel. It's a carriage that has full 180 degree views through large windows as you travel through the lush green hillside. If you are daring enough, try sitting on the steps in the open doorways while hanging on, makes for a great snap. The incredible views as you leave the hustle, bustle and humidity of Colombo will leave you feeling like you are heading back in time while having front row seats through the most memorable countryside.
Madulkelle Eco Lodge and Tea Plantation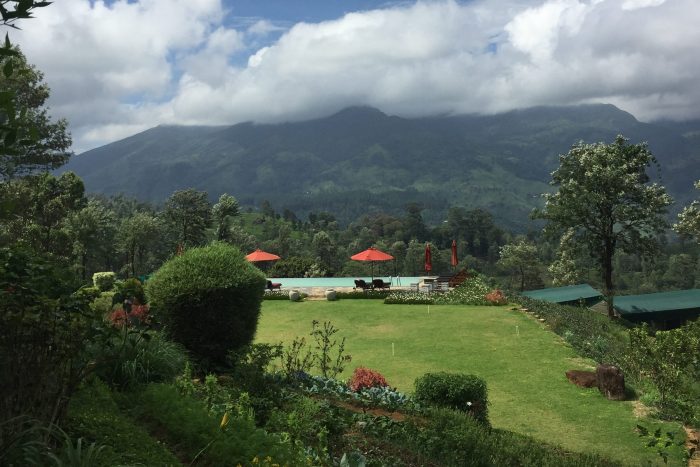 Arriving in Kandy, a transfer was waiting to take us to Madulkelle Eco Lodge and Tea Plantation. They advertise as being located in Kandy but bear in mind the trip does take 1.5 hours due to the fairly run-down and rocky roads, travelling up and up winding around bends surrounded by tea plants clinging neatly to the side of each mountain.
We checked in after an offering of 'BOPF' Ceylon tea in their best china and hot buttered melt in your mouth biscuits. First thing I noticed was the interior of the main house which held the reception area, an open fire, the restaurant with a verandah and funky old ceylon adverts framed along the walls.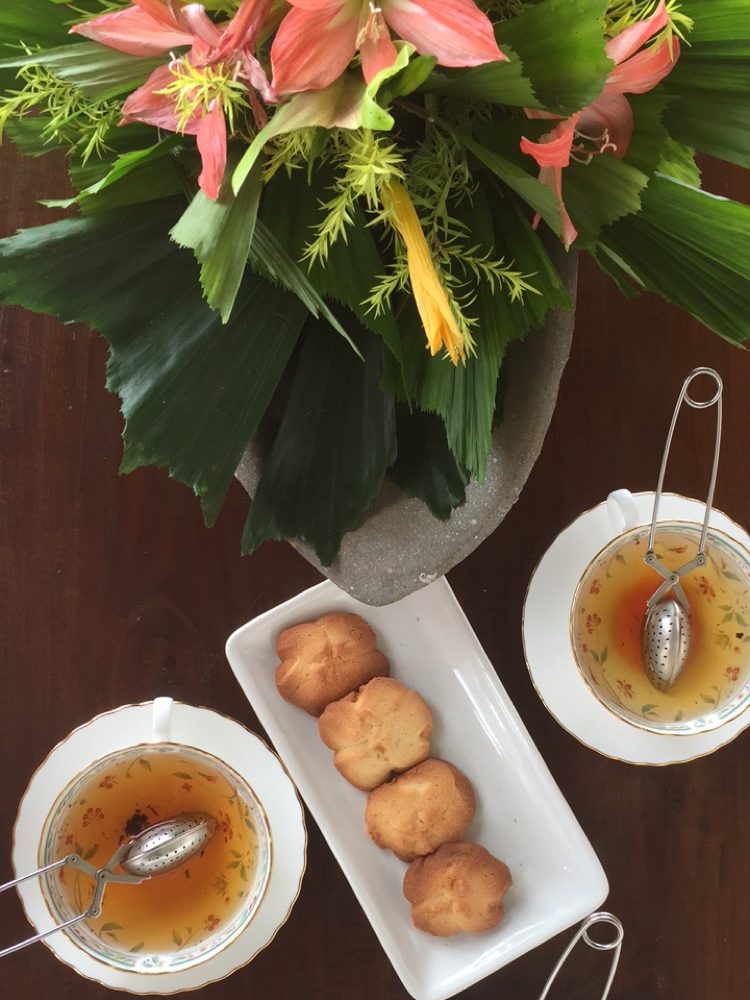 Accommodation is permanently constructed lodges made from tarpaulin canvas and a perfect alternative for those looking for something different whilst still seeking luxury and authenticity.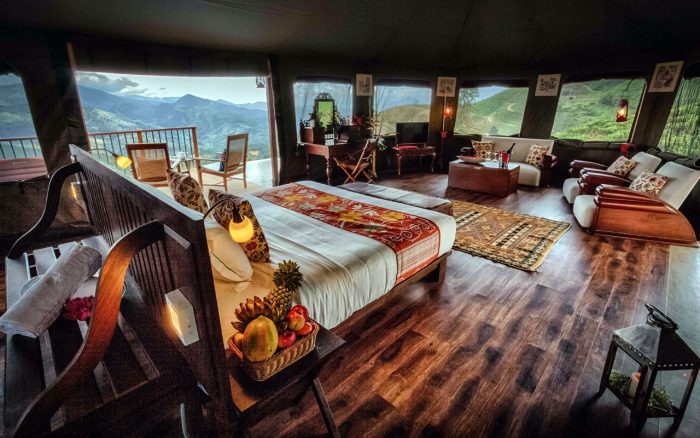 The worst thing about 'Glamping' is trekking to the toilet during the night or walking through a resort with your toiletries in hand to clean your teeth. But these lodges have luxury spa facilities giving you everything you need as well as comfortable beds and luxury linen.
Madulkelle Eco Lodge and Tea Plantation have the most breath taking honeymoon suite and because it is up in the hills, everyone eats and drinks together and mingles over a cup of tea or a trip to the onsite spa.
Sigiriya
After breakfast the next morning and a quick dip in the infinity pool, we took off on a day trip to what locals call the Eighth Wonder of the world - Sigiriya. This Rock Plateau was formed from magma of an extinct volcano and stands 370 meters above sea level. Climbing is difficult, especially if you want to reach the very top where the ruins of a 1600 year old palace lie. The history behind Sigiriya is one of love, betrayal, hierarchy and honour and every single minute climbing those sheer walls on hanging staircases was worth it.
Madulkelle arranged for a driver to take us there for USD35 each return, where he waited for us all day. Getting a tour guide (14USD) is worth it to delve fully in to the history of Sigiriya and the 360 degree view at the top will make you feel like you are on top of the world.
Tea Factory
Our final day at Madulkelle got us up early to go and visit a tea plantation factory a tuk tuk ride away from the tea lodge. The fresh aroma of tea leaves as you stepped in the door was so distinctive, almost gaving a comforting and recognisable sense, representing numerous pots shared with friends and family over the years.
The factory runs 24 hours so employs most of the adults in the neighbouring villages. Hard manual labour is required to lug bags of tea leaves, first set into a drying process and then filtered down through to the lower factory level to be sucked into a couple of oversized grinders to be smashed up together into a very fine almost peat like texture for drying. Further processes are untaken where the produce finally ends up in huge bags ready to be taken away for sale or export. The categories of tea are distinguished by the processes they undergo and the oxidation of the leaves.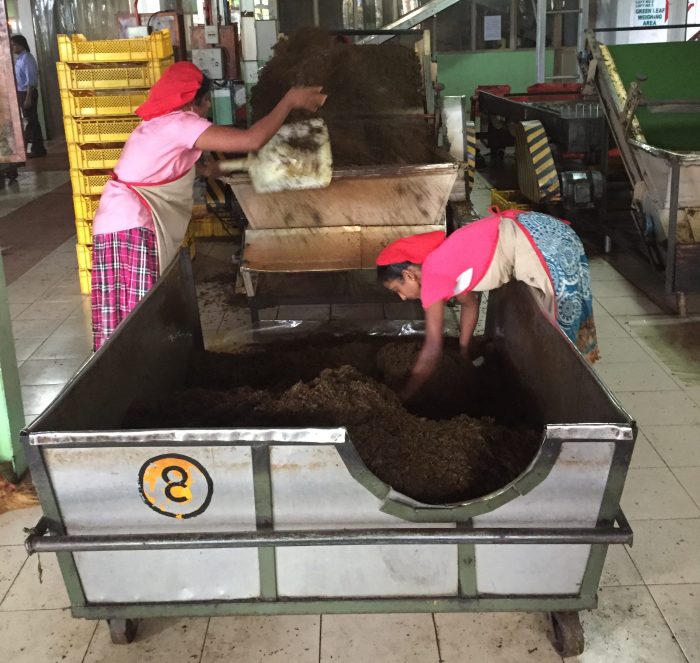 After signing the guest book and exiting through the gift shop, you are able to taste a few different teas, brewed correctly for the exactly amount of time (three mins). We were able to sit there gazing out through the huge display windows knowingly drinking a cup of tea from the very tea plants staring up at us from below.
On the way back to the Tea Lodge if you have time it's worth stopping in a couple of the local villages for a walk around and to greet the people that live there. It's just a normal day for them, walking to and from school, hanging out the washing and mostly unaware that they live in such a unique and interesting part of the world.
Travel Details
I spent a total of USD $1000 for 3 nights accommodation (they were having a promotion for 1 free night with every 2) breakfast and dinner for 3 for 2 nights, transfer to and from Kandy train station and the day trip to Sigiriya excluding guide and entry.
Train first class / observation car is about USD $8 each way. Booking is available up to 10 days prior so it is worth going straight there once you arrive in Colombo to reserve your tickets, especially during busy season (January - April)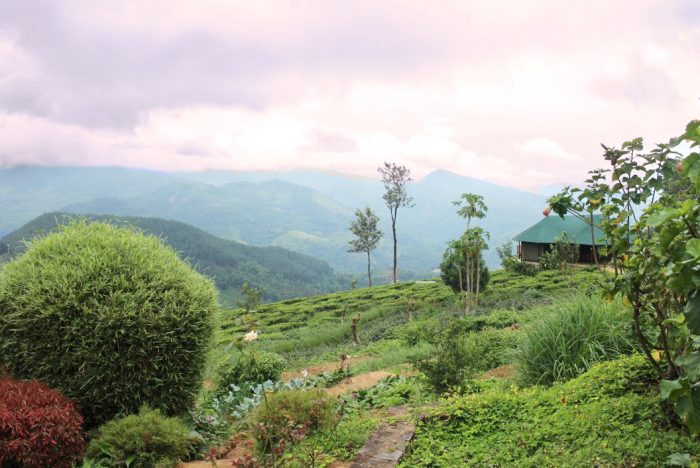 Flights to Colombo direct from Singapore start below S$300 on budget airlines and flights from other parts of the world are readily available.