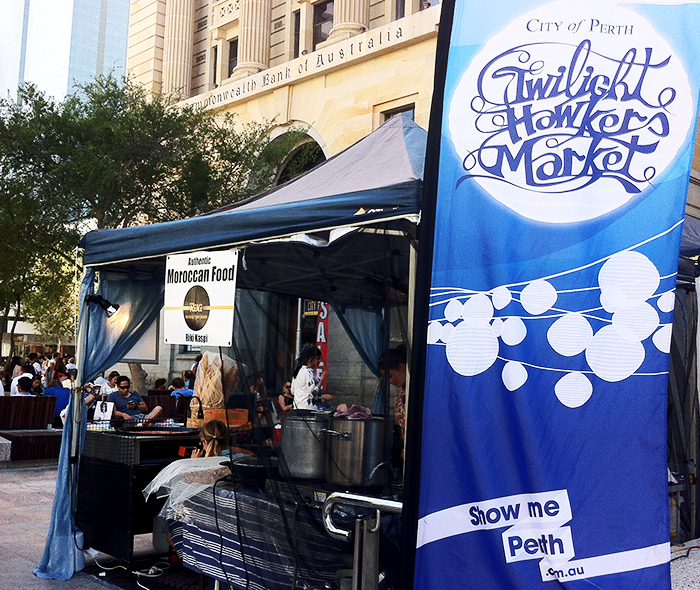 Walking through Perth's city streets on a Friday afternoon the smell of barbeque piqued our interest. Unable to continue without knowing where this lovely aroma was coming from, we followed our noses and found ourselves at Perth's Twilight Hawker Market. A food market filled with cuisine from all over the world. Mexican, Salvadorean, German, Malaysian, Moroccan, and much, much more.
With our heads spinning from all of the dishes we wanted to try, we opted for a variety from a few different stalls. The lady at the Moroccan stall was stirring a big pot of tomato sauce, the start of their Shak Shuka ($11 AUD) - a dish of tomato sauce with herbs, garlic and poached eggs served with baguette, spicy harissa and the option to add chorizo sausage. A truly delicious mix of flavours.
The Salvadorean stall was frying up Pupusas ($10 AUD) - stuffed corn tortillas served with salad and salsa, filled with your choice of cheese, beans, spinach, chicken, pork, or a combination of ingredients. With an order of 2, this was another hit.
A park bench served as our table which was conveniently located down wind from barbequing beef ribs. A real crowd puller, the entertainment was watching onlookers taking photos of the barbeque action and listening to an instrumental version of "Nothing Else Matters" being played by a street performer. Definitely a perfect way to enjoy Perth's vibrancy on a hot summer night.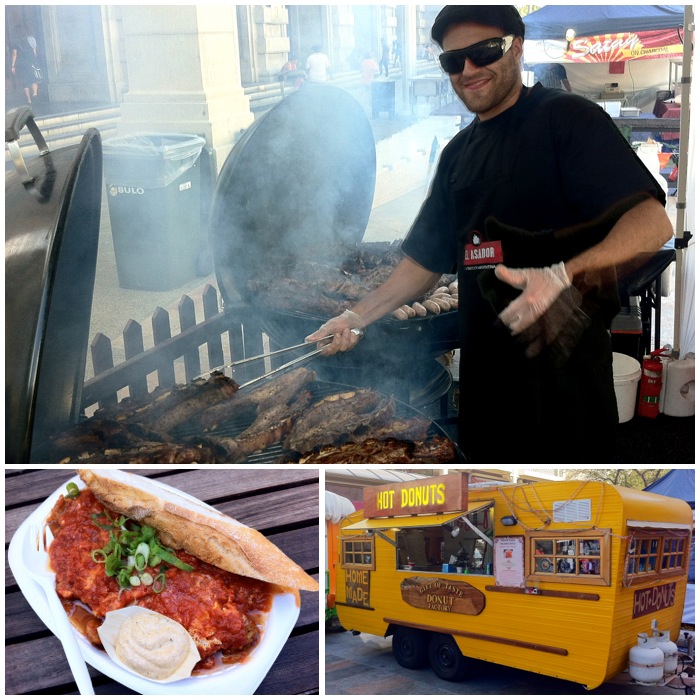 Twilight Hawker Market
Forrest Place, Perth City
W: twilighthawkersmarket.com
Every Friday night during the summer