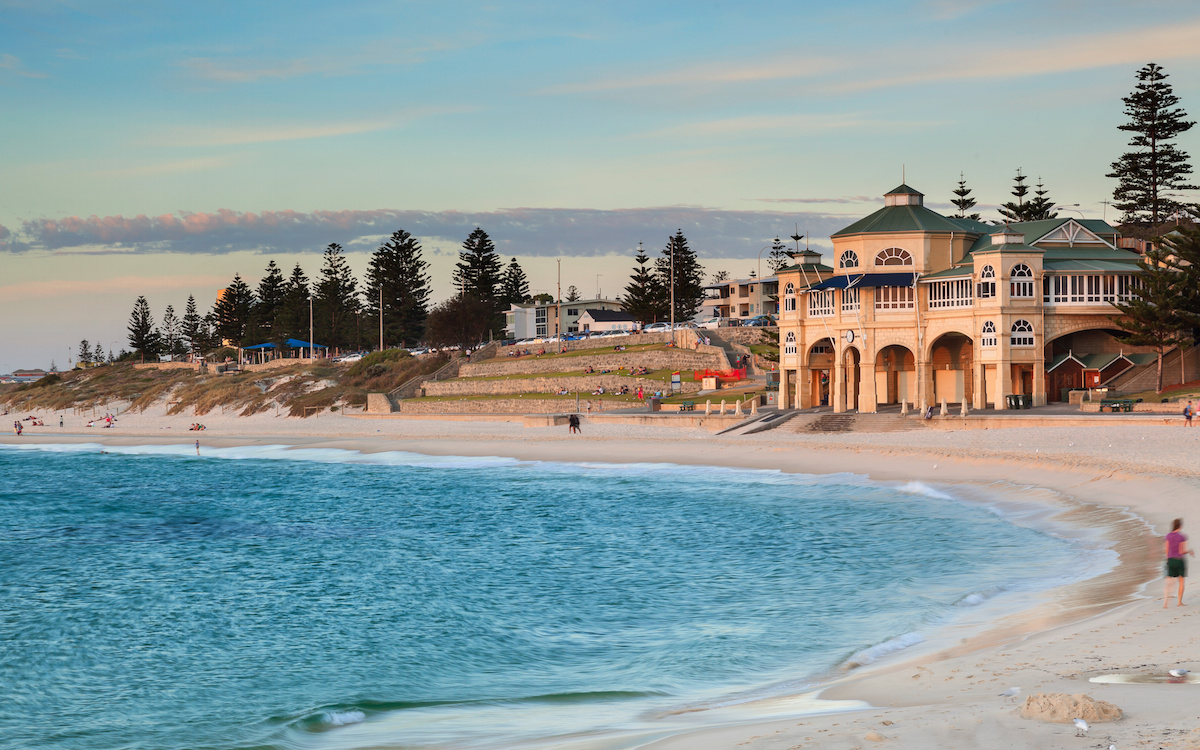 Perth is known as a fairly sleepy town amongst Australians, some have even called it the most boring city in Oz.... ouch. Although Perth CBD itself isn't the most happening place around, what this sleepy city lacks in concrete jungle atmosphere it makes up with its picturesque and natural surroundings.
Not far from the city you'll find white sand beaches that stretch as far as the eye can see and clean clear blue seas that dare I say might be the nicest I've seen in Australia?! Get a bit further out of Perth and you'll be rewarded with charming towns, wineries, and miles of jaw dropping coast line. Here's a few short day trips that are easy to access from Perth:
Rockingham
Located a short 45 minute drive from Perth, Rockingham makes for a great day trip from Perth. It's packed with activities for the whole family including kayaking to the marine park at Shaolwater Island, go on a wildlife encounter on Penguin Island and swimming with wild dolphins.
From the shore you can take to the water to snorkel, swim and surf or if you feel better on solid ground just relax on the white sand beaches and enjoy all the action from the sidelines.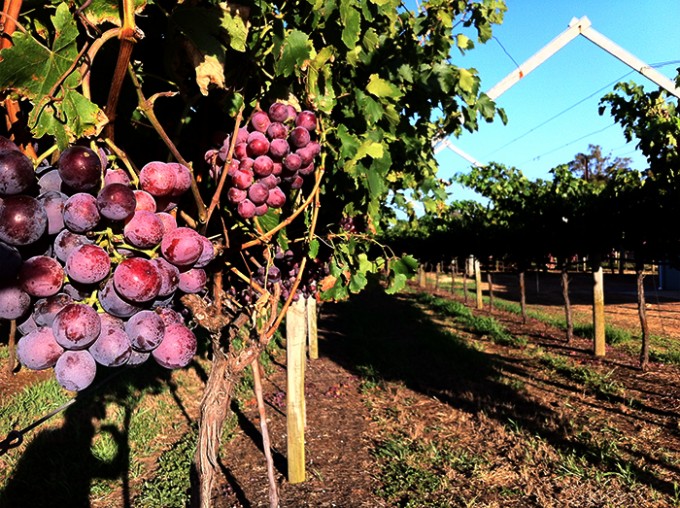 Swan Valley
Only 30 minutes from Perth's CBD and 10 from the airport, Swan Valley is popular for its food and wine trail where you can drive or cycle to boutique bars, wineries, breweries and dine on sumptuous local produce. For the little ones, bring them to get up close with Australia's native animals at The Maze or Caversham Wildlife Park. To explore Swan Valley on a day trip without getting behind the wheel, try out a winery tour. You can also read about our bicycle tour of Swan Valley.
Rottnest Island
This car free island is located just 19kms from Freemantle and makes for a perfect day or weekend away from Perth. You can book accommodation on the Island or arrive by ferry and spend the entire day exploring. The best way to tour the island is by bike which you can hire near the dock. If you have some family members who aren't up for a day of biking, you can also hop on an island bus.
Rottnest Island has plenty to see and do but its main draw is the stunning and secluded beaches and the extremely cute quokkas. If you'd prefer not to drive, join a tour to Rottnest Island.
Margaret River
Home of craft beers, lovely wineries, a chocolate factory and pretty beaches, this is another great short escape from Perth and is only a short 3 hour drive away. For a bite to eat look no further than the Margaret River Bakery. It's an eclectic little spot with a to die for breakfast & lunch menu. Make sure to get the pancakes with berry compote, you'll be the envy of the table.
Although Margaret River was first made famous for its wine, beer lovers can now rejoice with 9 craft breweries in the region and you don't have to worry about bringing the kids because most of them even have a playground! To explore Margaret River without having to drive, join a tour which will pick you up from your hotel in Perth and take you to many of the area's attractions.
Busselton
Although Busselton is technically part of the Margaret River Region, I think it deserves its own section because it's just that pretty! Famed for its a 1.8km jetty, it's the longest jetty in the Southern Hemisphere and it stretches over a gorgeous patch of deep blue sea. Make a stop here to enjoy the charming seaside town, walk or take a train ride to the end of the pier, check out the marine life at the underwater observatory, relax on the beach or even go out whale watching. There is so much here for the entire family and it's only 2.5 hours from Perth.

[imagebox maintitle="SPRING TIME IN PERTH" subtitle="FROM WHALES TO WILD FLOWERS" image="https://sumabeachlifestyle.com/wp-content/uploads/2016/09/Wild-Flowers-Spring-in-Perth-Australia.jpg" color="white" space="60" link="https://sumabeachlifestyle.com/spring-in-perth/"]