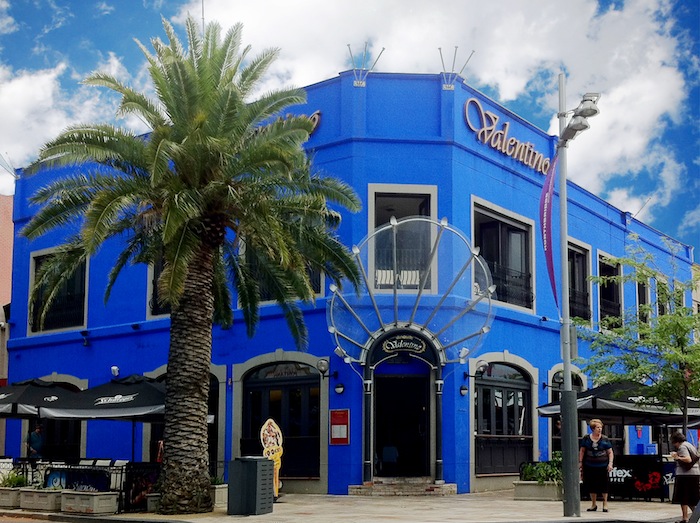 Located in the middle of Perth's entertainment precinct Northbridge, Valentino stands out in its prime location offering Mediterranean cuisine combined with authentic Italian. The menu includes a large variety of seafood, steaks, pizza, pasta and homemade desserts. Open for breakfast, lunch and dinner, we stopped by for light late night dinner and drinks.
With fresh pizzas being pulled from the wood fired oven behind us, we went for the Cacciatore Pizza ($24 AUD). A pizza topped with Rocket, onion, cacciatore, olives, capsicum, chilli and bocconcini cheese. Big enough for the two of us, we were very happy. To even out the meal, we ordered a side Calamari ($16.50 AUD), an absolute must try during a visit to Valentino. Perfectly tender and coated with a light batter of unique spices, it's not your average calamari.
With a bottle of wine chosen from the extensive wine list, we were good to settle in for a night of wine, good food, and people watching through the window.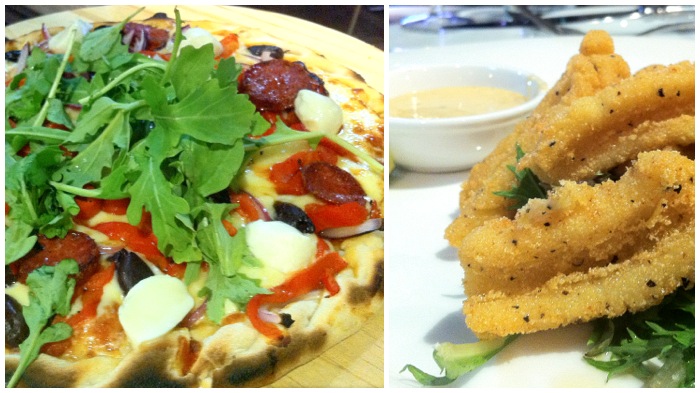 Valentino
Corner of James and Lake Street
Northbridge, Western Australia
T: 9227-9130
W: www.valentino.com.au