I have to be honest. When I booked my trip to Belize, I hadn't done much research on the place.
Scratch that. I had done zero research.
I won't go into too much detail on how I ended up booking a one-way flight to a country I knew next to nothing about, but I will say this -- it's incredible what a few shots of tequila and access to the Internet can lead to.
Thankfully, everything worked out because I was overdue for a vacation anyways. Despite not knowing much about the country I was jetting off to, I was excited to explore a new place, unwind in the hot Caribbean sun, and sip on a Pina Colada or two.
But when I found out I was heading over during low season – My flight was on September 5, and low season is May until October -- I was a bit taken aback. Was it going to be terrible weather? Was I still going to have a good time? Did I make a huge mistake?
As it turned out, low season was the best time to go. Here's why.
You don't need to plan ahead
My travel buddy and I arrived on Caye Caulker – a tiny island off the coast of Belize – without any accommodation booked, but since it was low season, we had no trouble finding a place to stay.
We checked out a few hotels before we picked the Iguana Reef Inn. We fell in love with Iguana (we're on a first-name basis now) because of the hotel's incredible waterfront lounge, which doubles as an unofficial marine life observation area. String rays, reef sharks and pelicans hang out by the docks every day, and the owner of the hotel has set up a seahorse sanctuary right along the shore. Wildlife lovers, I suggest you go to their website and book your stay immediately.
We stayed there for a week, and for a majority of the time, we were the only guests. It felt like our own private villa. Every morning, we dined on the breakfast terrace, soaked in the ocean views, and sipped on the complimentary coffees that came with our continental breakfasts.
It was paradise.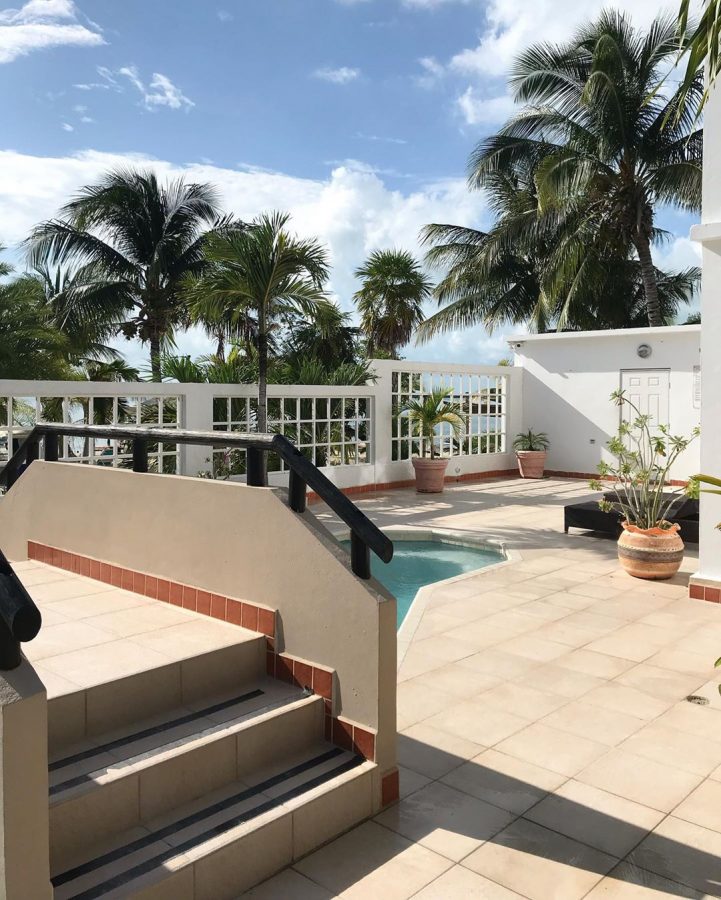 The weather was still scorching
Low season is technically rainy season, but the weather was unreal. Of course, most days had a touch of afternoon rain, but the showers never lasted more than 30 minutes, and honestly, I welcomed the break from the sun with open arms, because it got really hot during the day.
My travel buddy and I were also too busy exploring the underwater world and marine life to be fussed about the weather. Caye Caulker doesn't have an amazing beach – or any beach, really – so a majority of our time was spent on snorkeling or diving excursions.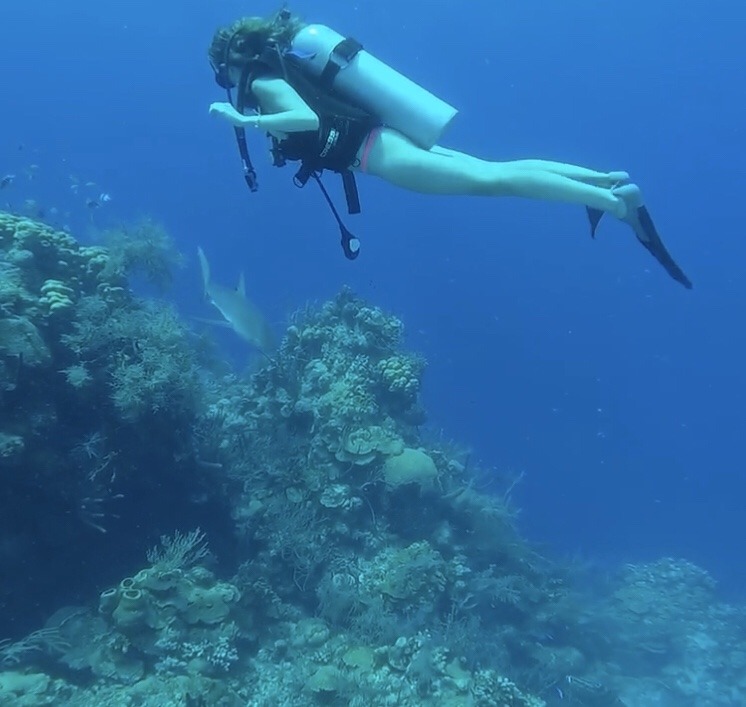 The snorkeling and dive groups were a lot smaller than they usually would be during high season. For instance, our dive to The Blue Hole had only 6 divers, when their max capacity is 15. It made the experience more intimate and comfortable – no cramped boat rides for us!
It's a great opportunity to meet locals
The island was very quiet. While there were a few other tourists around if you looked hard enough, the majority of the people on the island were locals. They were all extremely friendly and open. After spending a few days on the island, I couldn't walk down the street without getting a friendly hello.
After a week of staying on Caye Caulker, people started to remember my name and they weren't shy to use it. It started to feel like a second home. I'm sure that the locals are friendly during high season as well, but low season gives you an opportunity to foster real connections with the locals, instead of simply interacting with them on a transactional level.
Your pictures are going to look great
Because the island was so quiet, my travel buddy and I sometimes felt like we had the whole place to ourselves. This made for great photo opps – I've posted so many pictures on Instagram of me on Caye Caulker without another human in sight. I'm pretty sure my friends think I owe a private Caribbean island.
Caye Caulker during low season ended up being one of the best trips I've been on. If you're looking for a laid-back, relaxing getaway, then I strongly recommend you take a trip to Belize during low-season. You won't regret it.