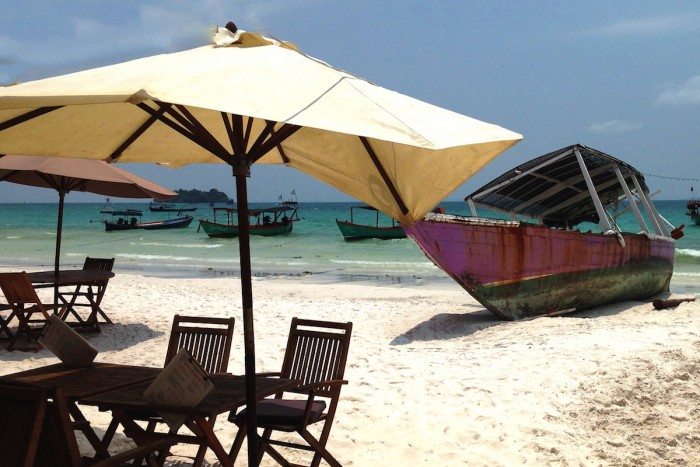 This tiny island off the coast of Cambodia is notorious for its wild nightlife, but Koh Rong is much more than a mere party island. Don't get me wrong, there's a lot of partying on this teeny pile of sand, but if you're looking for a rustic beach oasis with a little kick to it, look no further, because Koh Rong is the place to be.
The island is growing and construction is underway, but Koh Rong is currently devoid of roads, vehicles, and even bicycles (as of April 2016). Exploring the dozens of beaches that surround the island can be done either by foot or longboat.
A ten-minute stroll from the main strip of Koh Tuich Village is Police Beach where I stayed. Although Police Beach is secluded from the main beach, it is by no means a quiet escape. Late night parties are thrown on Police Beach three times a week, so if your bedtime is before 5 AM and blaring trance music doesn't rock you to sleep, consider staying on White Beach instead.
Although my visit to Koh Rong was filled with live music at Bong's, beer pong tournaments at Island Boys and day drinks at Reggae bar, it was also full of white sandy beach walks, mystic forest strolls and quiet, sandy sunsets. It was filled with beach camping adventures, campfire sing-alongs and late night bioluminescence swims.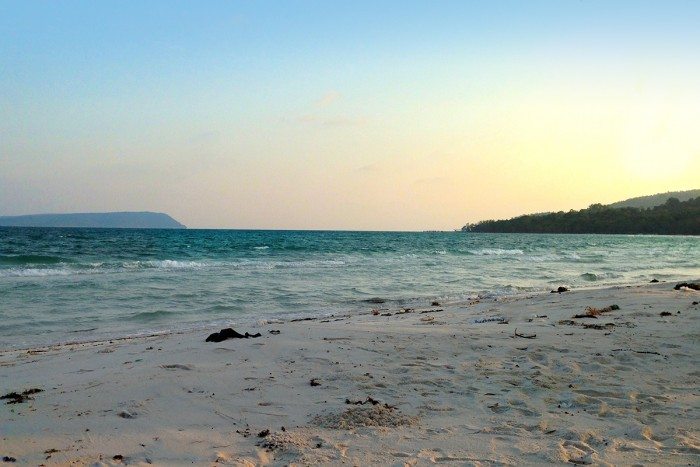 Koh Rong captured me. What was meant to be a brief 3-day visit turned into a 7-day bender, balanced nicely with sleepy beach naps and quiet camping getaways. I like the party scene, but I also like a quiet dinner on the beach followed by a good night sleep. Koh Rong was a great place to indulge in hedonistic parties, while simultaneously offering refuge when I needed a break from the craziness.
My experience on Koh Rong was a huge party, but it was also a visit to a tropical paradise, just on the cusp of becoming a full blown resort island. Koh Tuich Village is already developed and busy with dozens of beach cafes, bars and guest houses. This is one island you'll want to experience before it changes forever.