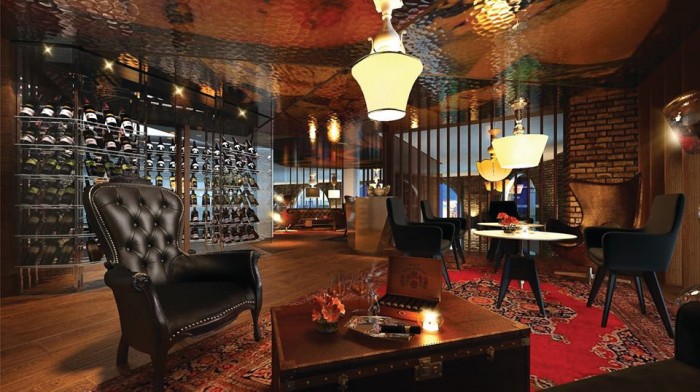 A new boutique hotel has opened up in Kuala Lumpur's Bukit Bintang district, Wolo. It's new, it's chic and it's affordable? Yep. Step inside this hotel and you'll feel like you're in a trendy nightclub in New York. Music is pumping, lights are flashing, bizarre art pieces fill the space.
Upstairs, the rooms are minimalist with Japanese style beds on platforms. Can't find the bathroom? That's because it's hidden behind a sliding door. Where's the shower? Oh there's another sliding door. The sink? You guessed it. Designer details everywhere.
What makes this boutique hotel even more unique, is that it keeps everything pretty simple. No room service, no pool, no restaurants. Guess that doesn't matter when you're smack in the middle of Kuala Lumpur's major shopping and dining district and right downstairs is a must visit bakery, TOUS les JOURS. The main lobby is however home to a wine bar/smoking lounge with views over the street, which seems fitting for this kind of hotel.
With rooms starting at under S$100, it's a pretty good deal. Just beware, they do have rooms without windows.
Wolo Bukit Bintang
Corner of Jalan Bukit Bintang
and Jalan Sultan Ismail
55100 Kuala Lumpur
Malaysia
T: +60 (0)3 27191333
E: info@thewolo.com