Bangkok's café scene is booming and funky cafés and bistros are popping up all over the place. From the immaculately-designed Villa de Bear to the dessert wonderland SHUGAA, there are coffee shops, restaurants, and dessert cafés to suit whatever mood you're in that day. Here are 15 of Bangkok's best cafés and bistros for an over-the-top experience in Thailand.
For a full guide to Bangkok, check out Expedia's complete guide which we also contributed to.
Unicorn Café at Sathorn
For a serious dose of girliness, gallop on over to Unicorn Café. Everything from the décor to the food and beverages are rainbow- and unicorn-themed. The walls and carpet are dotted with unicorns, and unicorn statues watch over customers as they sip on brightly-coloured beverages and dine on unicorn-horned burgers, rainbow pasta and cookies, and their signature rainbow cake.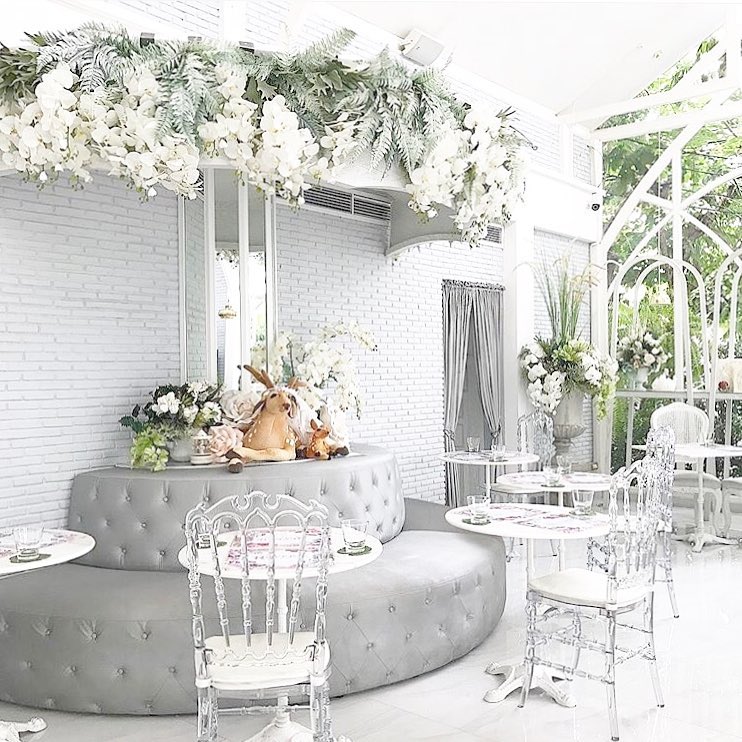 Café Reverie
Definitely one of Bangkok's best cafes for Instragram worthy pics, this monochromatic café is anything but boring. Fairy-tale themed and decorated almost entirely in various shades of white, Café Reverie is a dreamy place to grab coffee, dessert, or a meal. Not surprisingly, it's a popular venue for birthday parties and bridal showers.
Mermaid Café Bangkok
Live out your under-the-sea fantasies at Mermaid Castle Siam in Bangkok's Siam Square. Guests can don mermaid tails while enjoying rainbow-coloured drinks, afternoon tea, and sparkly cupcakes. The café is open from 12:00pm to 9:00pm every day.
Audrey Café and Bistro
Inspired by, yep—you guessed it—Audrey Hepburn, Audrey Café and Bistro offers fusion Thai and international cuisine and romantic, modern décor. Be sure to bring along your phone/camera: the food is beautifully-presented and the decor is always over the top. They have multiple locations around Bangkok each with a unique style and look out for their new brand Kelly by Audrey which is inspired by Grace Kelly.
Mocking Tales
Dessert café by day and bar by night, Mocking Tales has something to offer almost everyone. They specialize in ice-cream-based desserts which are inspired by fairy tales and classic fiction. Choices include concoctions like the Lord of the Rings-inspired Inferno Mountain, which is made with three scoops of ice cream topped with brownies and Rice Krispies inside an upside-down chocolate cone, served topped with raspberry sauce and flamed with orange liqueur.
SHUGAA
Inspired by everyone's favorite dessert ingredient, SHUGAA is a stunning two-story dessert café. The space was designed by Thai design firm party / space / design, which incorporated sugar's atomic structure into the design. At the entrance is a large gold polygon; in the pastel-coloured interior, there are polygonal light fixtures and a sugar-like spiral staircase. Desserts are delicate and beautifully crafted.
Little ZOO Café
Visit Bangkok's Little ZOO Café to enjoy a cup of coffee and make some furry friends. The café's animal inhabitants include fennec foxes, meerkats, cut-eye owls, racoons, skunks, guinea pigs, birds, and more. Note that there is often a wait to spend time with the animals and meet-and-greets are limited to 10 minutes.
Little ZOO Café has two branches. Their first location is in Nonthaburi. There is a shuttle van going to and from the café; it departs from Mo Chit station at 9:45am, 12:45pm and 3:30pm, with a return ticket sold at 100 Baht/2.80 USD. They also have a new location in Siam Square.
Hello Kitty Café
For a Hello Kitty fix, stop by Bangkok's own Hello Kitty Café, located inside the Hello Kitty House in Siam Square One. The Hello Kitty House comprises a Hello Kitty Café, Shop, and Spa all under one roof. The café offers Hello Kitty-themed cakes, desserts, and drinks, as well as light meal options.
The Rome
What better city to model your restaurant on than The Eternal City itself? The Rome offers a beautiful Rome-themed al fresco dining space with various seating options, including some dining areas "in" the pool itself (dine as the Romans do?). The menu includes both Thai and Western options. Be sure to check out their fun restrooms, too!
Perhaps Rabbits'
With an Alice in Wonderland theme, Perhaps Rabbits' offers a whimsical décor and beautifully-crafted treats. Have your own private tea party in this cosy café, complete with shrunken-down chairs and wooden signs pointed every which way. Perhaps Rabbits' is located in Bankok's Kamon Ville district.
Villa de Bear
Villa de Bear manages to take a teddy bear theme and make it modern and chic. Designed by party / space / design, this Thai-fusion family restaurant is meant to resemble a European teddy bear factory. In addition to—of course-- bears, the interior of Villa de Bear features elements like giant gears, spools of thread, and buttons on the ceilings and walls. Villa de Bear is located away from the hustle and bustle on Ratchaphruek Road.
Chocolate Ville
While there isn't actually much chocolate at Chocolate Ville, your experience here will still be sweet. Bangkok's biggest theme park restaurant, Chocolate Ville offers Thai and Western cuisine in a spacious setting designed to look like a quaint European town. The restaurant/park is located on the outskirts of Bangkok; it's recommended that you get here by taxi/Uber or rental car.
Mr. Jones' Orphanage
Mr. Jones' Orphanage is a quirky dessert café with multiple locations around Bangkok offering a wide range of photogenic creations. The café, which got its name from a children's book, has treats such as cakes, pies, cookies, waffles, and milkshakes.
Casa Lapin
Uber-hip Casa Lapin now has eight branches in Bangkok. Known for their beautifully-decorated "industrial loft" interiors, this coffee shop, bakery, and restaurant serves great coffee and a variety of dishes such as salads, French toast, cheeseburgers, fried rice, and more.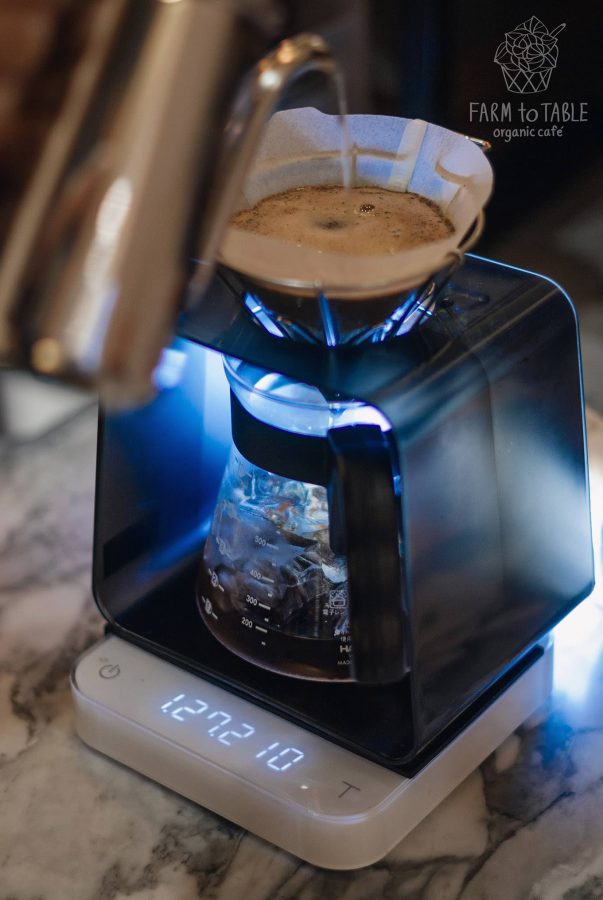 Farm to Table, Hideout
Located in a Bangkok's flower market, Farm to Table, Hideout offers meals sourced from organic produce grown in northern Thailand's Chiang Rai area. They also serve delicious homemade organic ice cream that comes in some unique flavors including sweet potato and honey and green tea and black sesame (they also have classics such as chocolate and mango).
Avid cyclists can head over to All Ride Cafe in Bangkok to sip lattes in turquoise coloured repurposed shipping containers while their 'fixie' is parked outside. Located at Gateway Ekamai, Khlong Toei Bangkok.