Macau's Casinos
Known as the Vegas of the East, Macau's casinos take centre stage for many visitors and the bright lights are hard to miss. Wynn, The Venetian and Grand Lisboa are some of the big players to check out for over the top interiors and architecture. Even if gambling isn't your thing, The Venetian with it's man made canal down the centre of the mall is a fun sight and is surrounded by shopping and dining options.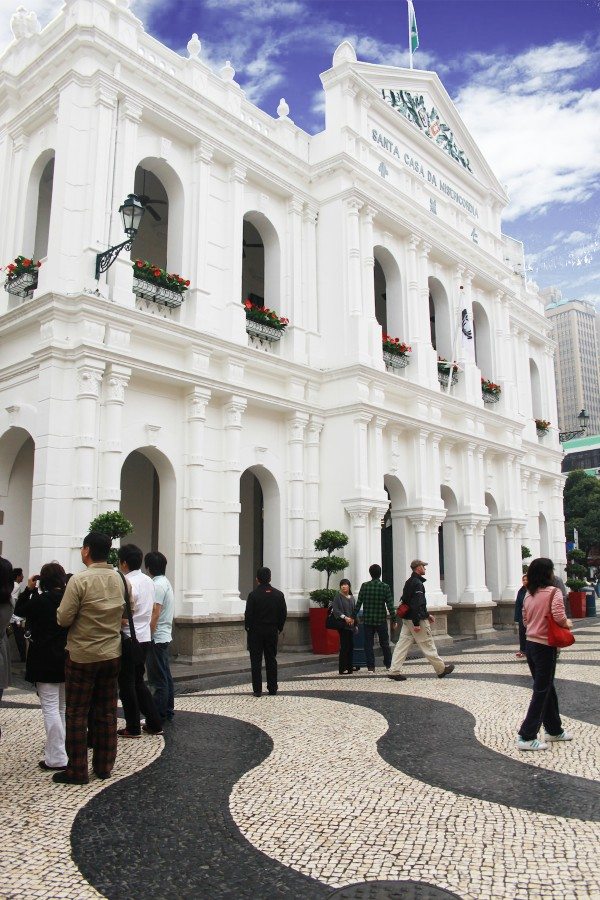 Senado Square
In the centre of Macau's historic district is Senado Square. A beautiful shopping and dining area that is paved in traditional Portuguese pavement of black and cream stone. This area also acts as the cultural centre of Macau being flanked by restored colonial buildings. Follow the path to St. Domingo's Church and Ruins of St Paul's.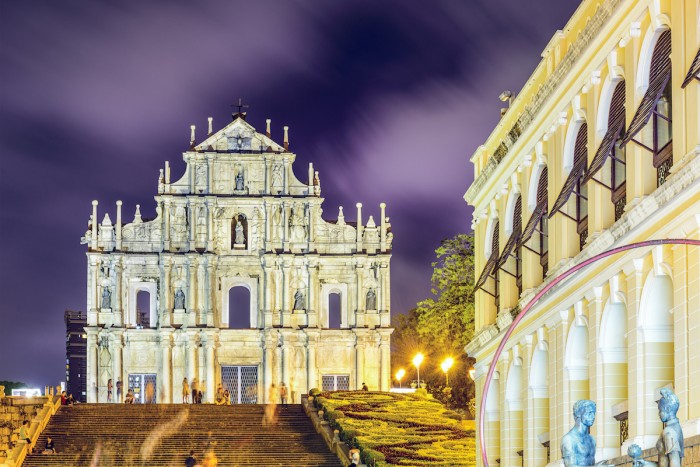 Ruins of St. Paul's
The most famous of Macau's attractions, Ruins of St. Paul's are the remnants of what was originally the 16th century St. Paul's College and Cathedral of St. Paul. What's left is steps leading to a reinforced facade where you can climb steps to the second story windows for photo opps.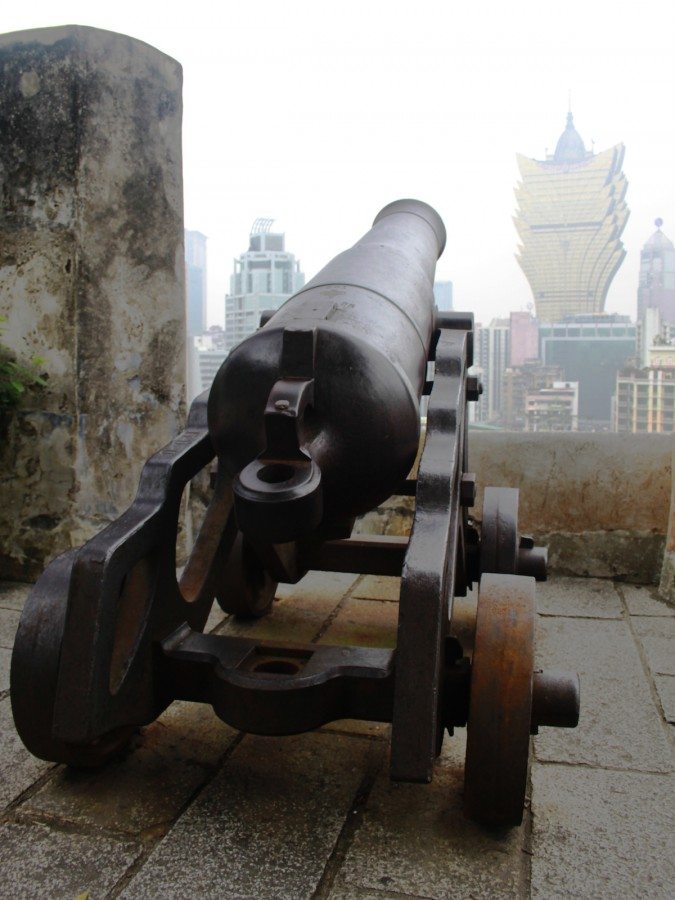 Monte Fort
At the top of a hill past the Ruins of St. Paul's is the former military centre of the Portuguese colony of Macau. Dating from the early 1600's, climb to the top to see great views of the city while learning about the fascinating history of Macau.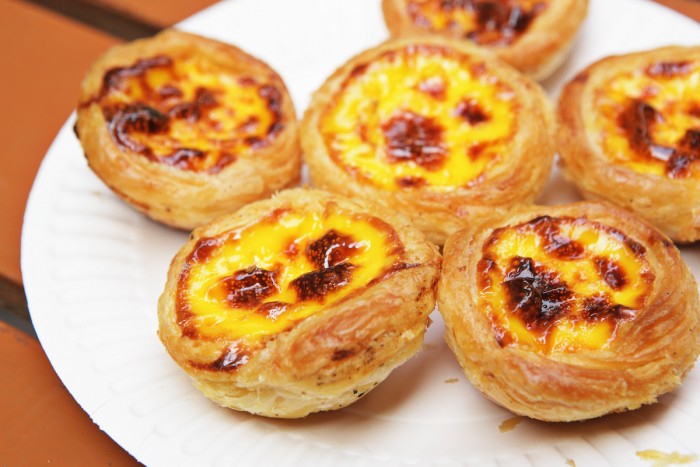 Eat
Portugal meets China is the best way to describe Macanese cuisine. When in Macau, eat Portugese egg tarts of course, followed by a pork chop bun, almond cookies, Portuguese fried rice, and anything else you can get your hands on. Look out for a cute Portuguese café hidden around Senado Square that also serves up some excellent coffee.