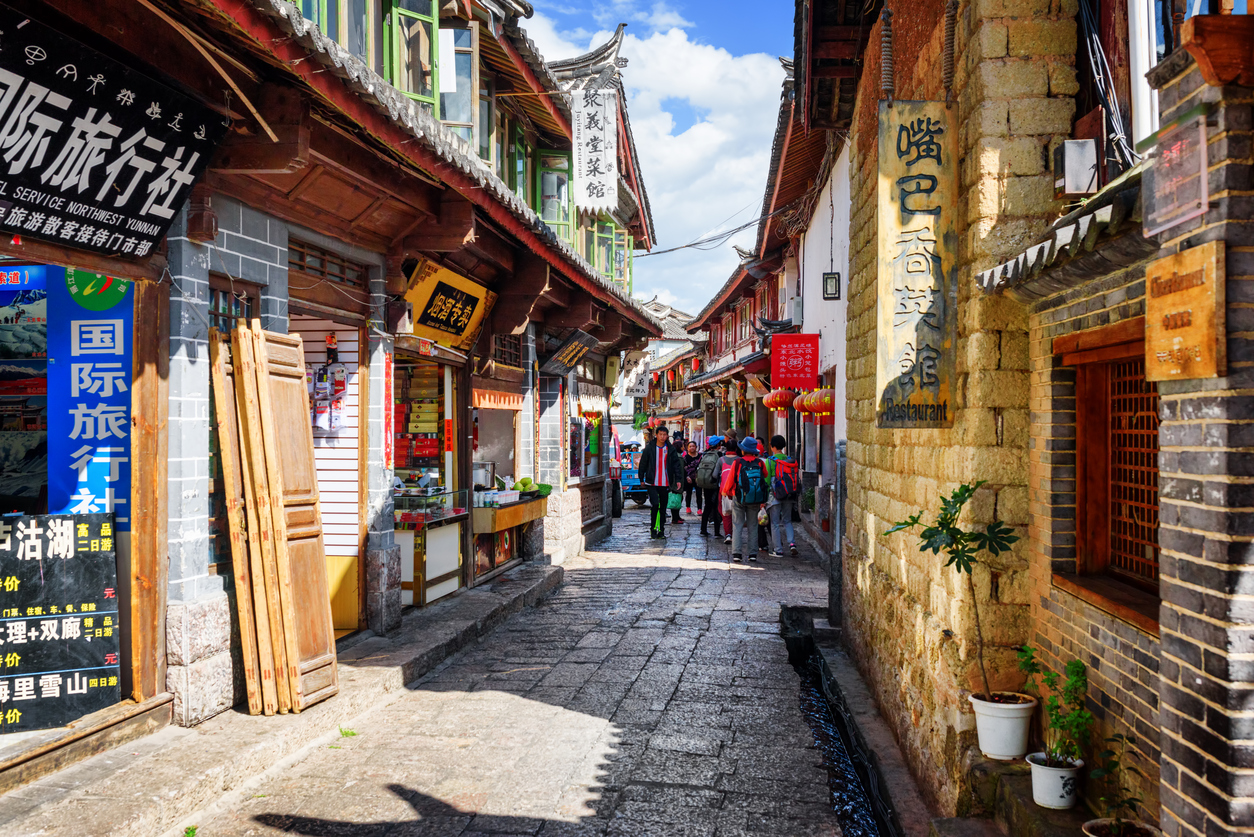 Lijiang, located in China's southwestern province of Yunnan, is a rare nexus of culture, history, and natural beauty. The city is thought to be at least 800 years old—possibly as old as the Song Dynasty—and the city's age and history are very much felt in the present. Lijiang is a time-locked wonderland filled with winding cobblestone streets, worn wooden buildings, and canals which crisscross the streets of the Old Town.
As the home of the Naxi (or Nakhi) people, one of 56 ethnic groups in China, the city has rich cultural offerings. Visitors to Lijiang, particularly the city's historic Old Town, can see Naxi architecture, clothing, music, and dances.
And as fantastic as Lijiang's history and cultural offerings are, they are not the city's only draw: Lijiang's surroundings are just as picturesque. The city is surrounded by snow-capped mountains, meadows, and beautiful blue lakes.
Lijiang attracts many tourists from China and Hong Kong, and it is increasingly popular with foreign tourists, as well. If you're heading to China, try to make it to this beautiful and historic city, especially before it gets even more popular!
Read on for some tips on what to do in Lijiang, China.
Explore Old Town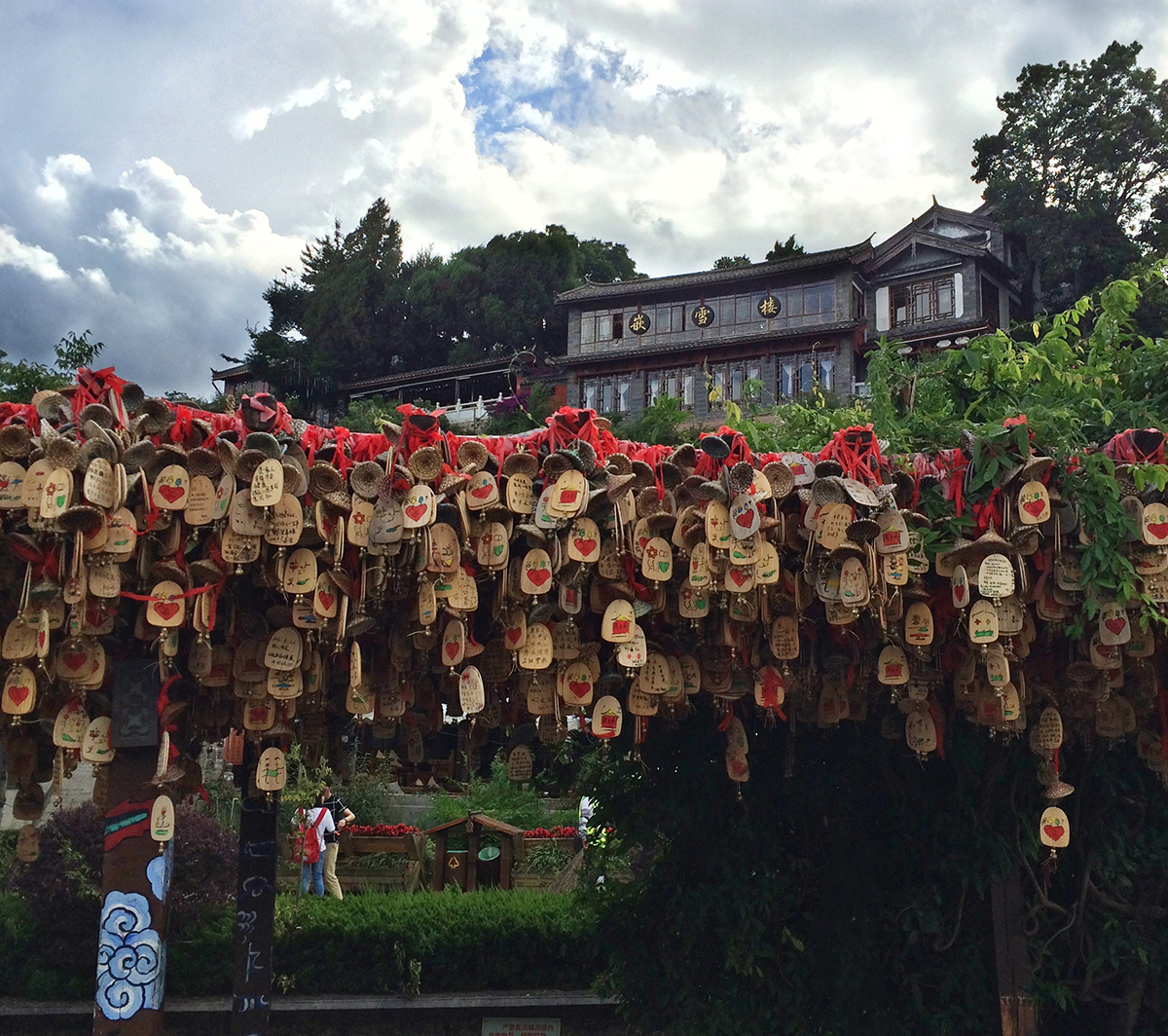 Lijiang's Old Town is a UNESCO World Heritage Site and the center of the Naxi people, an ethnic group known for their vibrant music, art, and Dongba religion. Its pedestrian-only streets are lined with single-story traditional buildings which house a variety of shops including chime sellers, restaurants, and bistros. Try to get to Old Town early in the morning before the crowds show up.
Visit Mu Palace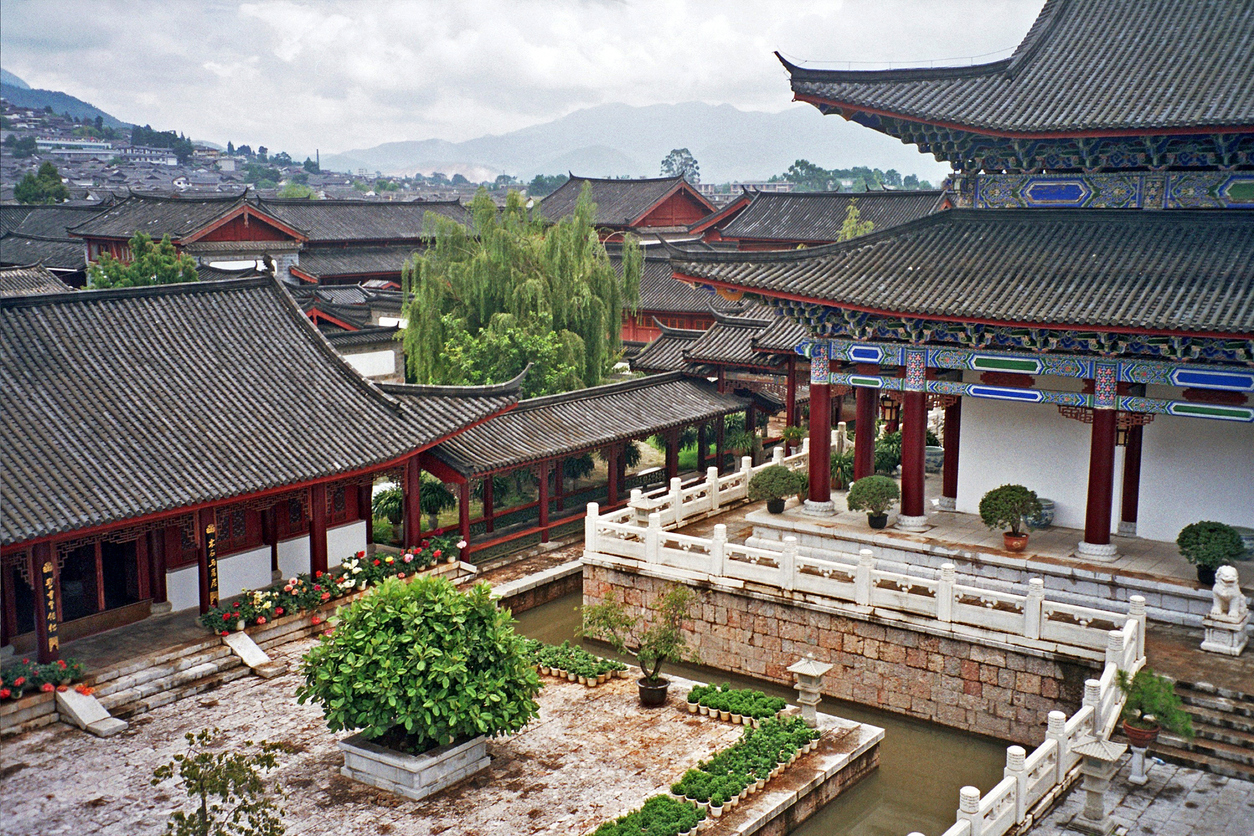 Mu Palace, also known as Mufu Palace or Mu's Residence, was the residence and seat of government of the Mu family, who ruled the Naxi people and Lijiang for almost 500 years. It is a large complex filled with halls, temples, courtyards, and houses. The layout is very similar to that of the Forbidden City in Beijing, and as such it's often referred to as a mini version of the Forbidden City. The palace's architecture reflects the traditional style of the Ming and Qing Dynasties and offers great photo ops, as well as an excellent view of the city. Allow at least two hours to wander around.
Walk Around Black Dragon Pool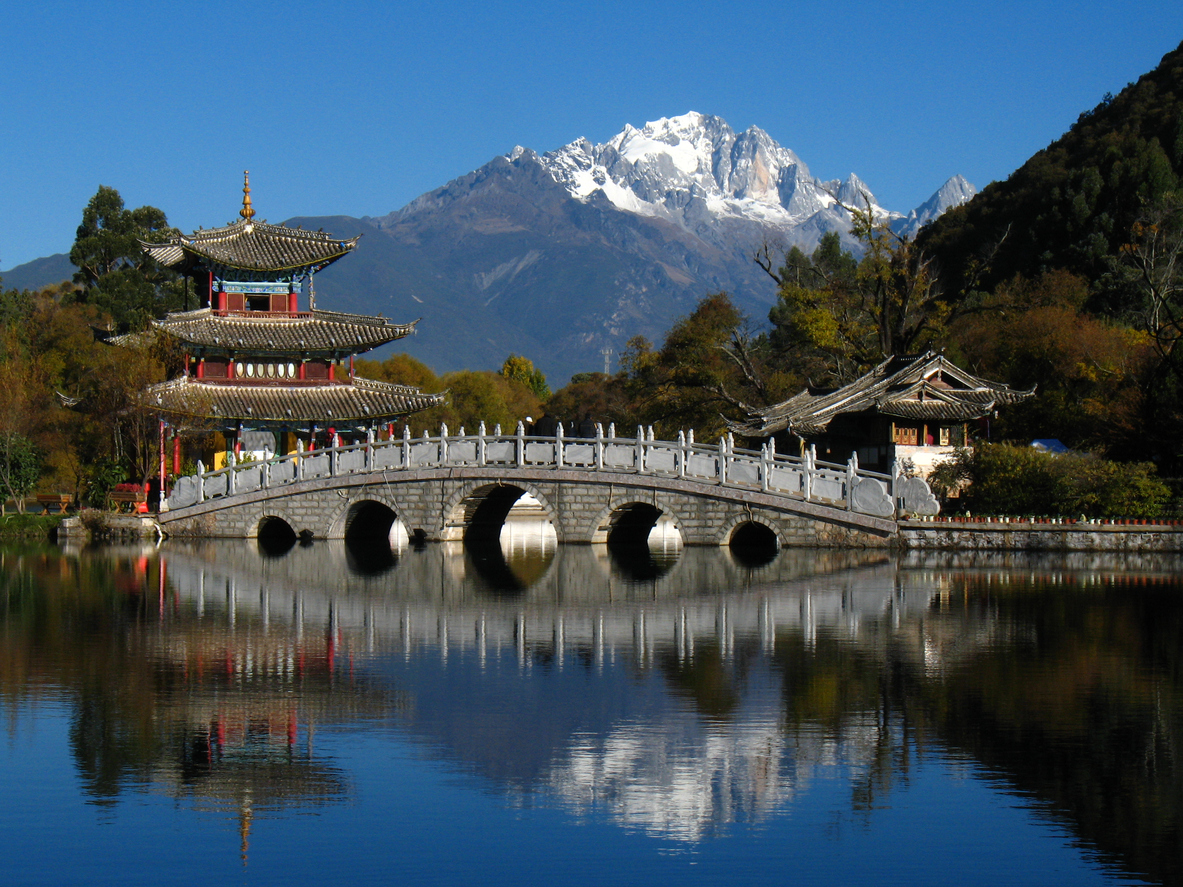 Just a short walk from Lijiang's Old Town is Black Dragon Pool, a pond in Jade Spring Park. It is a popular place to take in views of the city's famous Jade Dragon Snow Mountain. In addition to the pond, the park features several temples and pavilions.
Take in the Views of Jade Dragon Snow Mountain from Blue Moon Valley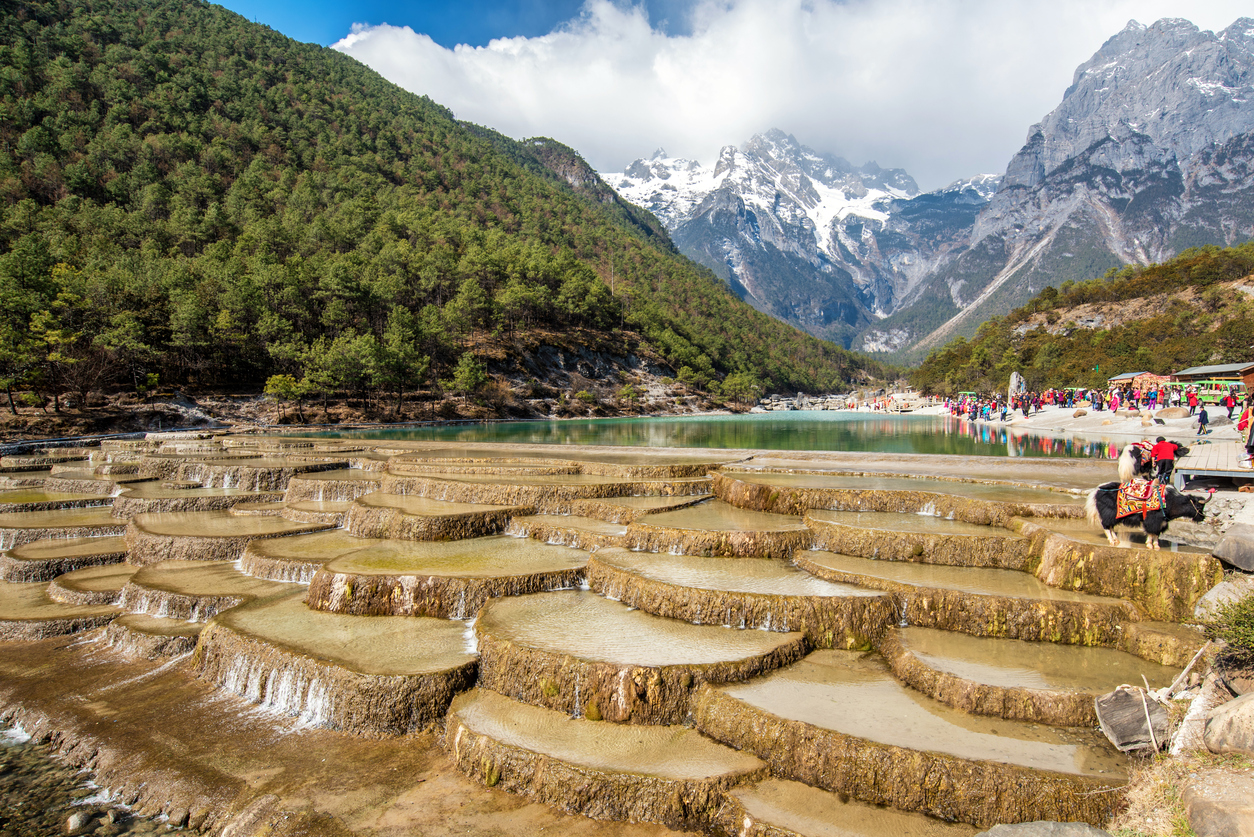 Jade Dragon Snow Mountain may sound like a made-up mountain from a movie but it's very real. Technically, this mountain is a mountain massif, or a small mountain range. The mountain, which is snow-capped year-round, is located 25 kilometers from Lijiang and is visible from the city.
Another notable destination at the mountain is Blue Moon Valley, which contains several beautiful blue lakes surrounded by man-made stone terraces, with the mountain providing a dramatic backdrop (although you'll need to visit on a clear day to see the mountain clearly).
Watch the Impression Lijiang Show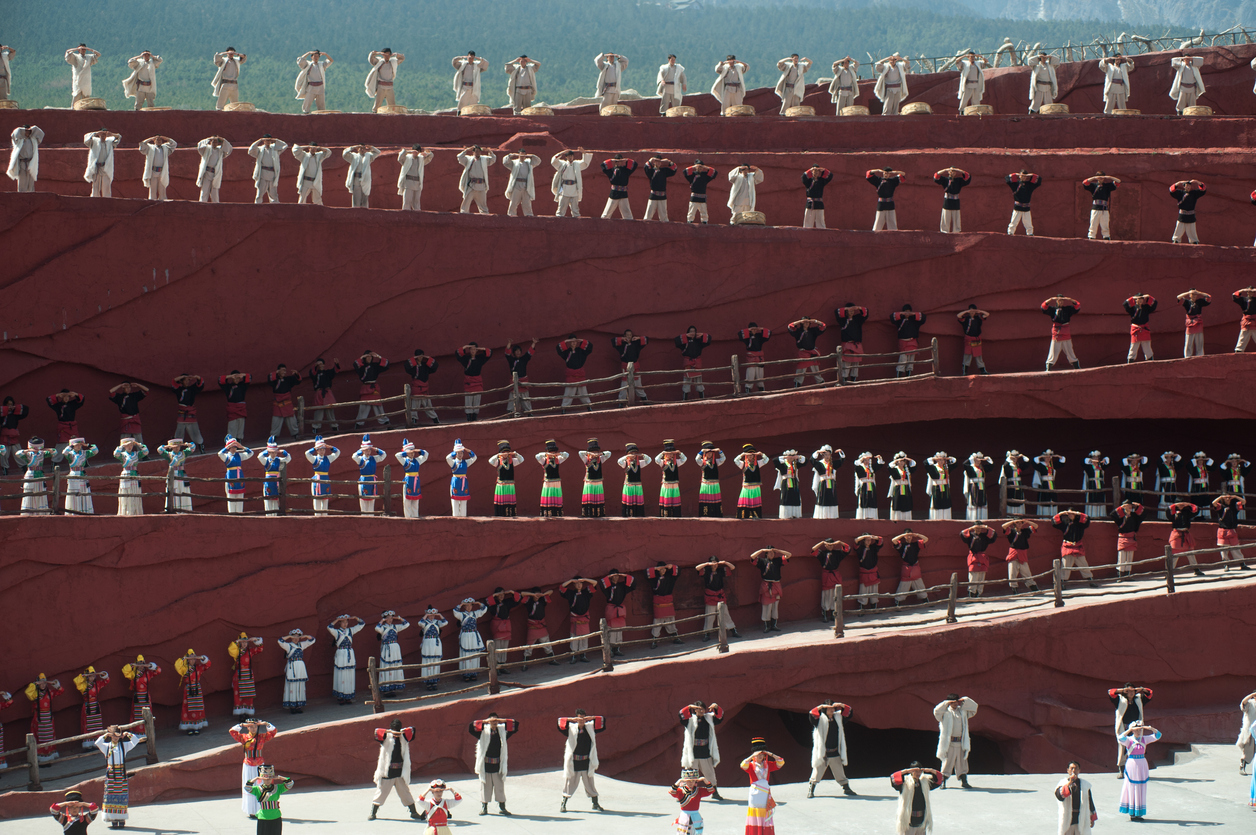 Impression Lijiang is a cultural show highlighting the music and dance of the Naxi, Yi, and Bai peoples. It takes place in an outdoor theater at Jade Dragon Snow Mountain Park. The production was designed by famous Chinese director, producer, writer, and actor Zhang Yimou, who directed the opening and closing ceremonies of the 2008 Beijing Summer Olympic Games. The show features a cast of over 500 actors and 100 horses. Tickets cost 190 yuan and can be purchased at the ticket booth in the Old Town.
Try the Local Cuisine
When you're in Lijiang, be sure to try at least one of the city's local specialties.
Sanwen fish: Lijiang is home to China's largest breeding base of Sanwen fish. The fish is tender and savoury. Chickpeas bean jelly: This is a popular street food in Lijiang. It's made with chickpeas, red pepper, green leek, green onions, mustard, vinegar, and other seasonings. Lijiang stuffed bun: Lijiang stuffed buns are a Naxi snack. They're made with wheat flour, spring water from Jade Dragon Snow Mountain, plant oil, minced ham or sugar (they can be savory or sweet), sesame, walnut, and other condiments.
Salted pork ribs hot pot: These are made with pork ribs salted with wine, sugar, and various spices and other seasonings. After being stored for 15 days, the ribs are dried for one to three months, then they are boiled with other vegetables in a hot pot.
Stay at the Banyan Tree Lijiang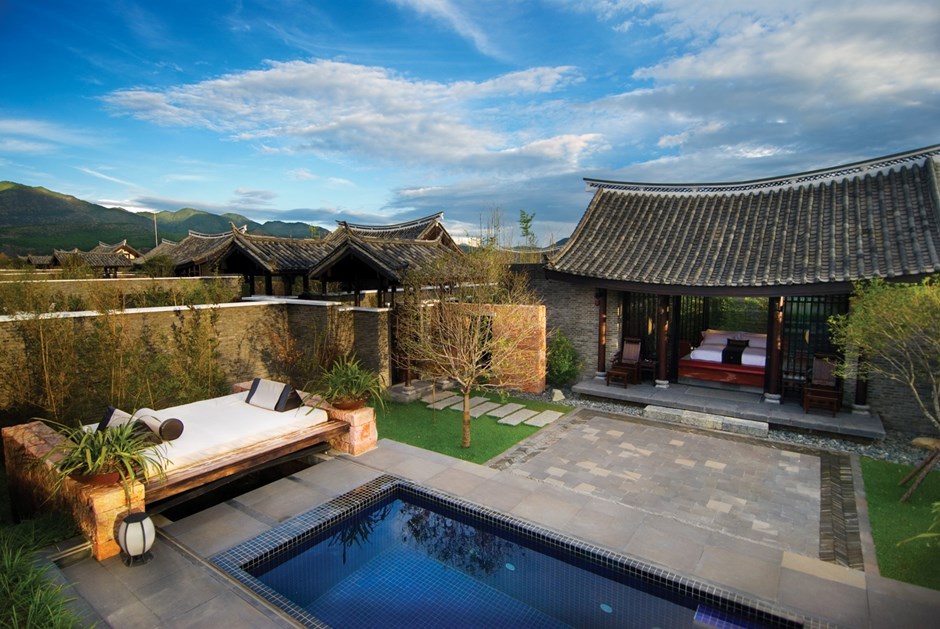 The Banyan Tree Lijiang offers guests a relaxing and comfortable stay about 8.5 kilometers away from Lijiang's Old Town. The hotel's 55 rooms and suites have luxurious décor inspired by local Naxi culture. Guests can enjoy free Wi-Fi in all areas, two restaurants, a spa, fitness center, and tennis court. They can also spend time in the hotel's library and rent a bike and explore the area. Some rooms also have a jacuzzi or private pool.
Banyan Tree Lijiang is located close to the base of Jade Dragon Snow Mountain making it an ideal base to explore some of the area's most famous attractions. It is also located close to a small 'old town' called Shuhe with cobbled streets, small waterways, craft shops, restaurants and bars.
How to Get to Lijiang
Many visitors to Lijiang fly in to Lijiang Sanyi Airport, around 25 kilometres outside of the city, via one of China's major cities including Shanghai, Chengdu, Guangzhou or Kunming.
Lijiang can also be reached by road or rail. Lijiang Railway Station, currently the second largest train station in Yunnan, is about 10 kilometers from the Old Town. There is an extensive highway station around Lijiang and it's relatively easy to travel between Lijiang and Kunming, Dali, and Shangri-La. It takes eight hours to get from Kunming to Lijiang. It's a 3.5-hour trip between Lijiang and Dali and a four-hour journey between Lijiang and Shangri-La. There is also a sleeping bus between Kunming and Lijiang which takes 10 hours.