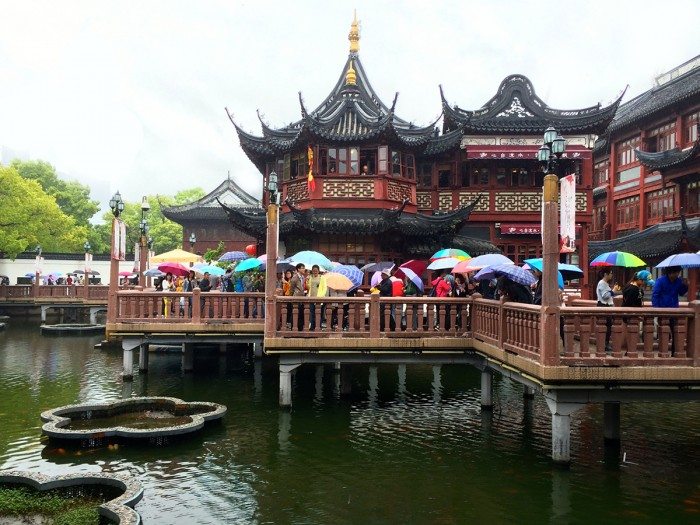 The area of Yuyuan is centred around the Yuyuan Gardens, but that's not all there is to see there. The Yuyuan bazaar is a collection of beautiful buildings constructed in an old Chinese architecture style. Browse shops selling everything from souvenirs to clothing and a variety of dining options including tea houses, restaurants, tiny stalls selling street food and the not to be missed, famous Xiao Long Bao.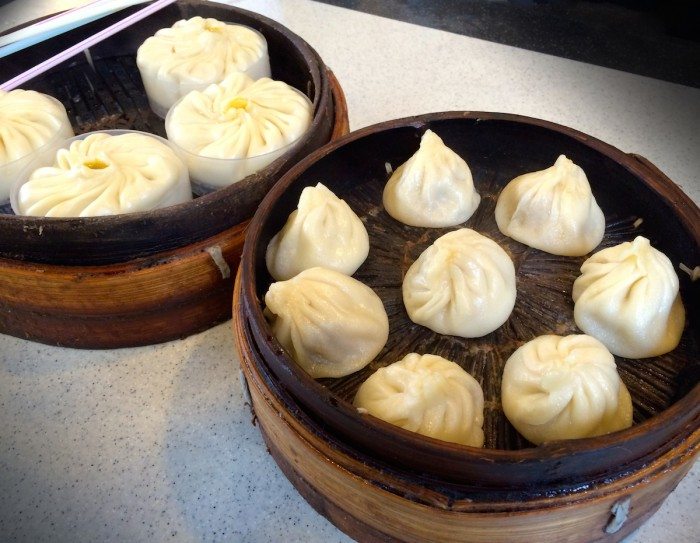 Xiao Long Bao (soup dumpling) is probably Shanghai's most famous food. It is a dumpling that is more like a doughy bun that is filled soup and meat. There's a special technique to eat this dish to avoid being covered in hot soup after 1 bite. Some recommend to bite the top off first, drink the soup from the bun, then proceed to finish the dumpling.
Another one to try is the Guan Tang Bao, a bun again filled with soup, but you drink the soup with a straw first.
Nanxiang Mantou is the most popular places to taste this delight, and it's located right in Yuyuan. Just follow the crowds and look for a long queue to find the shop. The bottom floor is where you can get takeaway Xiao Long Bao if you have the patience to wait in line. Head upstairs for slightly more pricy buns, but it allows you the option to sit and avoid the long lines. The top floor takes the buns up another notch filling them with more extravagant fillings, hence the more expensive price tag.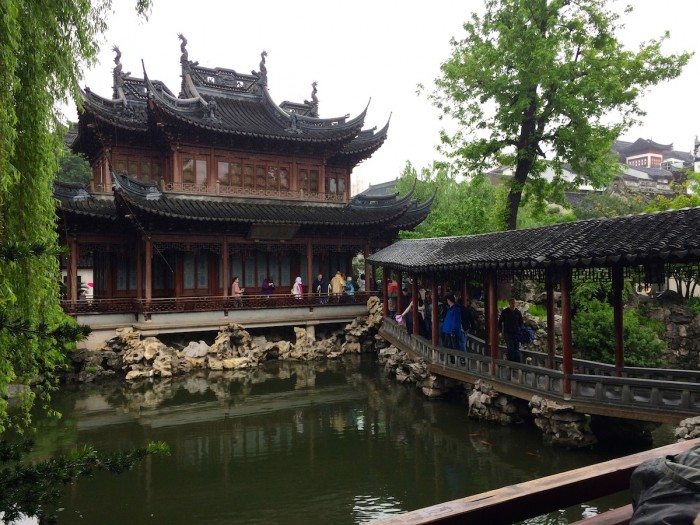 The highlight for many visitors to Yuyuan is the Yuyuan Gardens. Originally built during the Ming Dynasty (1500s), it has been rebuilt and refurbished many times over the years. Covering only 2 hectares, inside you will find ponds, pavilions, towers, and halls done in intricate Chinese style. It's a place to getaway from the crowds just outside the walls and find a bit of peace in the middle of bustling Shanghai.
We flew from Singapore to Shanghai thanks to China's budget airlines Spring Airlines!
Yuyuan Shanghai
218 Anren St
Huangpu, Shanghai
China
Metro: Yuyuan Garden