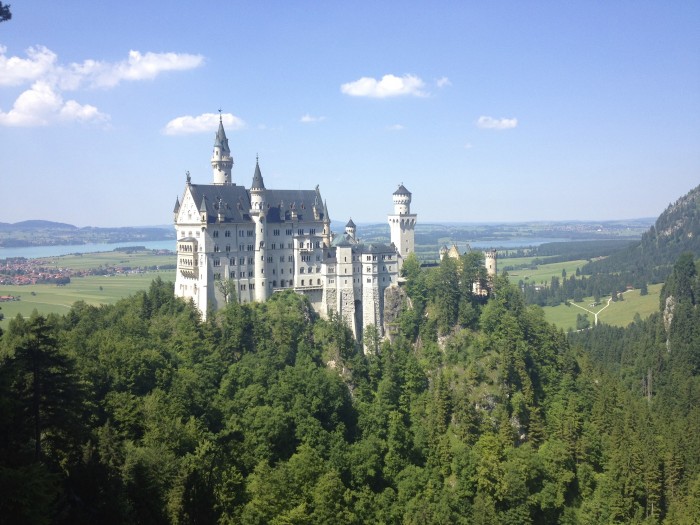 Neuschwanstein Castle is one of southern Germany's most prominent landmarks. This breathtaking nineteenth-century castle is like something one dreams of in a fairytale fantasy. King Ludwig II built the palace as a personal getaway home in the mid 1800s and it was opened to the public shortly after his death in 1886. The history and authenticity of the castle is preserved exquisitely to this day.
The castle is located on a hilltop above a remote village slightly less than two hours outside of Munich. For those visiting Munich it is well worth the drive to this beautiful location.
After taking in the exceptionally unique exterior the castle has to offer you can take a brief guided tour in small groups throughout the interior of the castle. Lavish decorations and artwork line the walls inside the castle, just as one would imagine. This castle was truly fit for a King. So much so that this castle was used as the inspiration for Disneyland's Sleeping Beauty Castle!
If you're interested in history, architecture, or simply wanting to experience walking through this exquisite landmark then this attraction is a must-do for you in Germany. It compares to nothing I've ever seen before and it is most definitely on my list of top-five attractions that I had the pleasure of visiting during my European getaway.