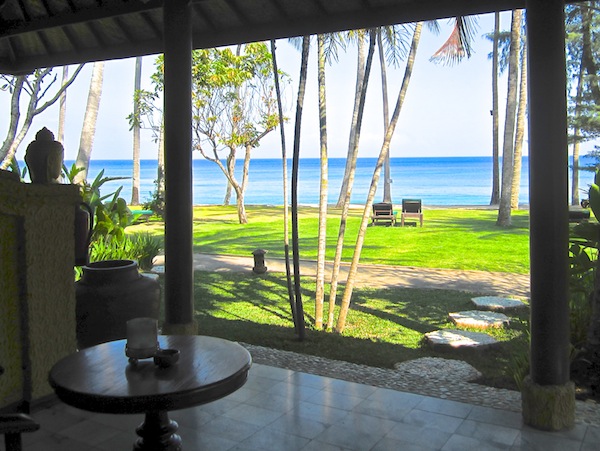 The Tranquil setting of Alang Alang is located just past the main strip of Singgigi on Lombok Island. Set amongst lush green gardens and tall coconut trees it's a great place to relax and escape the crowds and noise of town but still be a short cab away. The beach is located in a little cove where you can spot surfers off the cliff or go for a snorkel in the clear blue water. There's even a nice size pool to float around in.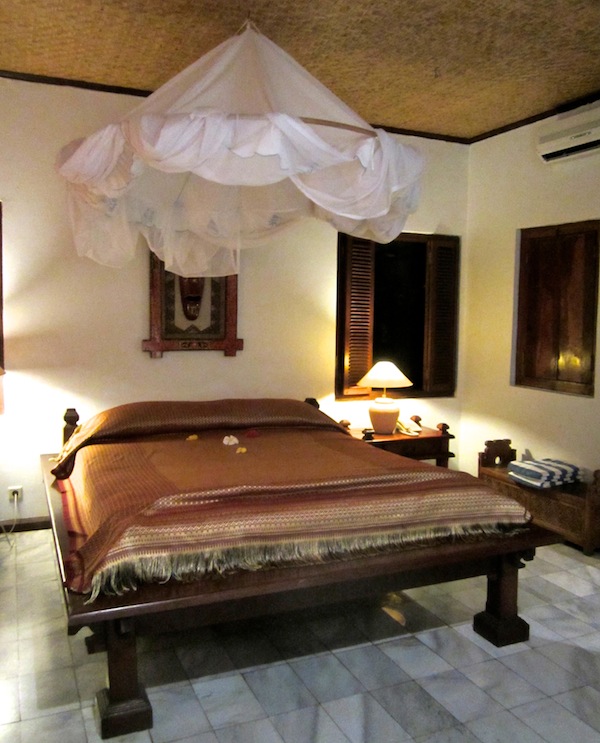 All rooms are only steps away from the ocean but you can also get sea facing villas which are dressed in traditional décor, with outdoor bathrooms and a balcony to boot. I'd say it's worth the bit extra just to wake up to the stunning view. The rooms are well kept and clean with a great big bed, flat screen TV and mini fridge. These are the types of rooms that remind you that you're in a tropical paradise.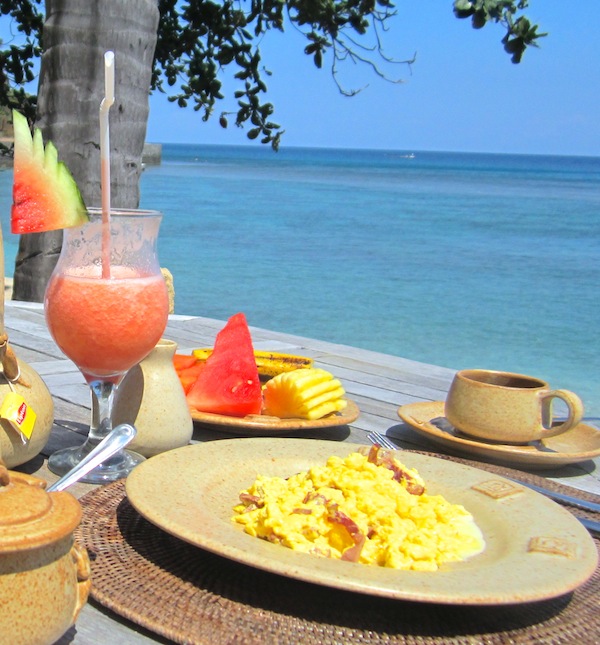 Breakfast is included and served on the beach with a few different items to pick from and the restaurant is open all day so you'll never go hungry while lying on your beach chair. The staff are extremely friendly and everything was picture perfect!
Alang Alang Hotel
Jl. Raya Mangsit Senggigi
Senggigi - Mataram 83355
Lombok - NTB
Indonesia