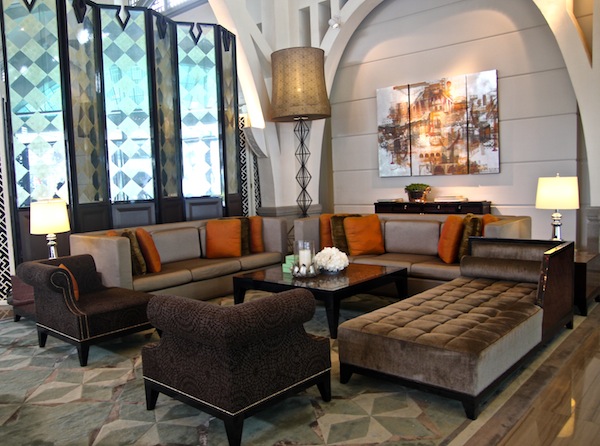 Set in a contemporary building jutting into the Singapore Bay, The Fullerton Bay Hotel exudes sophistication. Contemporary takes on classic furniture line the passageway leading to the front desk and provides space to lounge at The Landing Point. Sparkling circular chandeliers hang from the ceiling while marble mosaic lines the floor all leading up to the dramatic front desk.
A welcoming smile, marble reception desk and soaring ceilings welcome me and I feel like I should have a glass of champagne in hand. Welcome to The Fullerton Bay Hotel.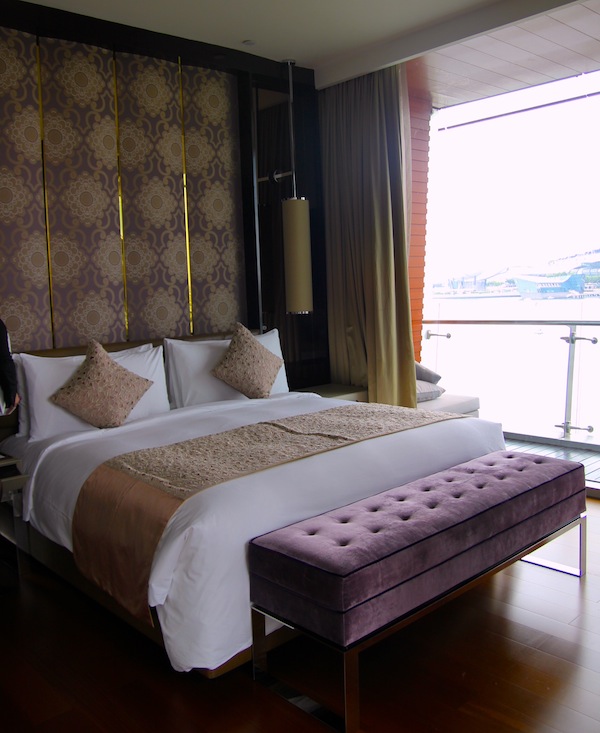 The Fullerton Bay Hotel is a more intimate hotel, with just over 100 rooms. All rooms offer a balcony to take in the city sights and views varying from city to the bay. The highlights are the 5 themed suites based on Singapore's heritage: Chinese, Indian, Malay, Peranakan, and Colonial. I had the opportunity to visit the Peranakan themed Anderson Suite. It boasts a considerable balcony, floor to ceiling windows in all rooms, the finest egyptian cotton quality bathrobes and linen, and a selection of pillows from a pillow menu. Stunning.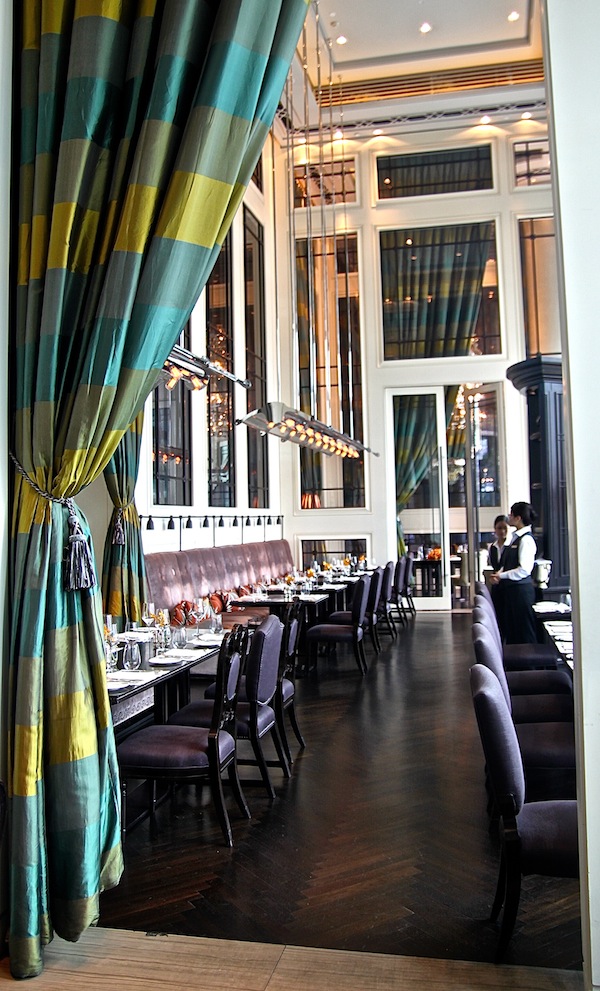 The Clifford is one of three elegant spots to dine at The Fullerton Bay Hotel. Here you can indulge in a bottle of wine while taking in views of the bay through 10-metre high floor-to-ceiling windows. The rooftop is where you can swim while enjoying sights of the surrounding city, or grab a signature cocktail and gourmet snack at the stylish rooftop bar, Lantern. Even while working out in the state-of-the-art gymnasium, you can see spectacular views of Singapore from inside the gym or on the outdoor deck where you can do yoga and Pilates.
If you are here on business, there are three elegant meeting rooms floating right on the water that can be reached either from inside the building or by boat. Whether visiting The Fullerton Bay Hotel for an intimate dinner, small meeting or luxurious getaway, this destination is sure to leave you wanting more.