Singapore may be a small island but it's packed with bars—good bars. In fact, nine cocktail bars in Singapore made Drink International's Asia's 50 Best Bars list. So what better way to spend the summer than exploring these fine drinking establishments? Here are 10 cocktail bars to check out in Singapore.
Employees Only
New York's famous cocktail bar Employees Only has expanded to Singapore. It reflects the essence of the original Employees Only with Art Deco décor, wave-shaped bar, and bartenders donned in white jackets. A winning formula in New York, the Singapore location has the same energy. Employees Only is located at 112 Amoy Street, Singapore.
The Library
Admit it: You like the idea of having to drop a password to get into a secret bar with a secret door, even if the bar is not-so-secret anymore. Retrieve the password, which changes weekly, from the bar's Facebook page (look for the circled text on its posts). This speakeasy bar, styled after the Prohibition-era bars of the U.S., offers quirky, beautifully-presented cocktails. The Library is located at 47 Keong Saik Rd, Singapore.
Anti:dote
Class it up at Anti:dote, located at the Fairmont Singapore. Anti:dote serves both classic and unique cocktails made with premium spirits and house-made bitters, as well as innovative tapas. If you can't make it there in the evening, Anti:dote also offers afternoon tea from 3pm to 5pm Monday through Thursday and two different seatings on Friday through Saturday. Anti:dote is located inside the Fairmont at 2 Stamford Road, Singapore
28 Hong Kong Street
This speakeasy cocktail bar was named Best Bar in Asia by Drinks International, the London-based magazine which also publishes the World's 50 Best Bar Awards. It was also named Best International Cocktail Bar at the Tales of the Cocktail Spirited Awards in 2014, a highly prestigious award in the cocktail world. 28 Hong Kong Street focuses on spirits and American-style cocktails, and a limited variety of craft beers and wines from the U.S. and champagnes from smaller houses. Located at 28 Hong Kong Street, Singapore.
The Cufflink Club
Located in Chinatown, The Cufflink Club offers classical cocktails along with humorous pop-culture-inspired creations—some come with little props like a toy soldiers in an ice cube, mini handcuffs, and even a polaroid picture of a random bar patron! They're also known for great music, good bartenders, and an attractive, fun crowd. The Cufflink Club is located at 6 Jiak Chuan Rd, Singapore.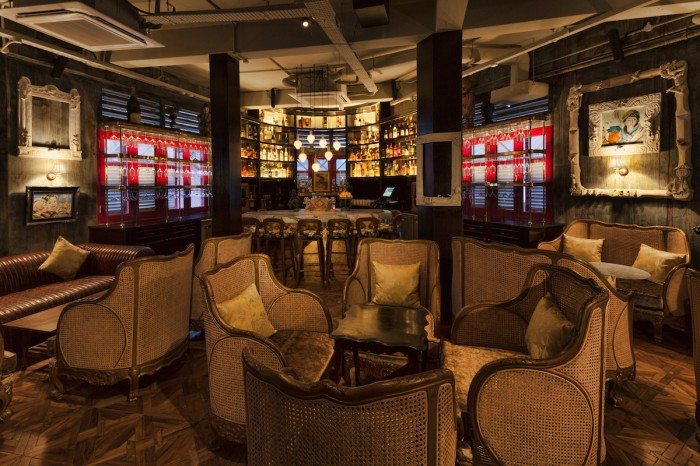 Studio 1939 at Potato Head Folk
Sip on a classic cocktail or a special creation at Studio 1939, an intimate and elegant bar located on the third floor of Potato Head Folk. The bar features modern art selected by Australian artist David Bromley along with traditional Chinese heritage pieces. And for some fresh air, head upstairs to The Rooftop, an open-air bar on the roof of the building. Studio 1939 is located inside Potato Head Folk at 36 Keong Saik Rd, Singapore.
Jigger and Pony
Jigger and Pony is named after the measuring devices bartenders use to pour liquid; in the 19th century, cocktail recipes were listed in "jiggers" and "ponies." The bar, named one of Asia's 50 Best Bars in 2016 by Drinks International, has a number of classics which are made with premium spirits and the highest standard bartending techniques. You can find Jigger and Pony near the new Employees Only, at 101 Amoy Street.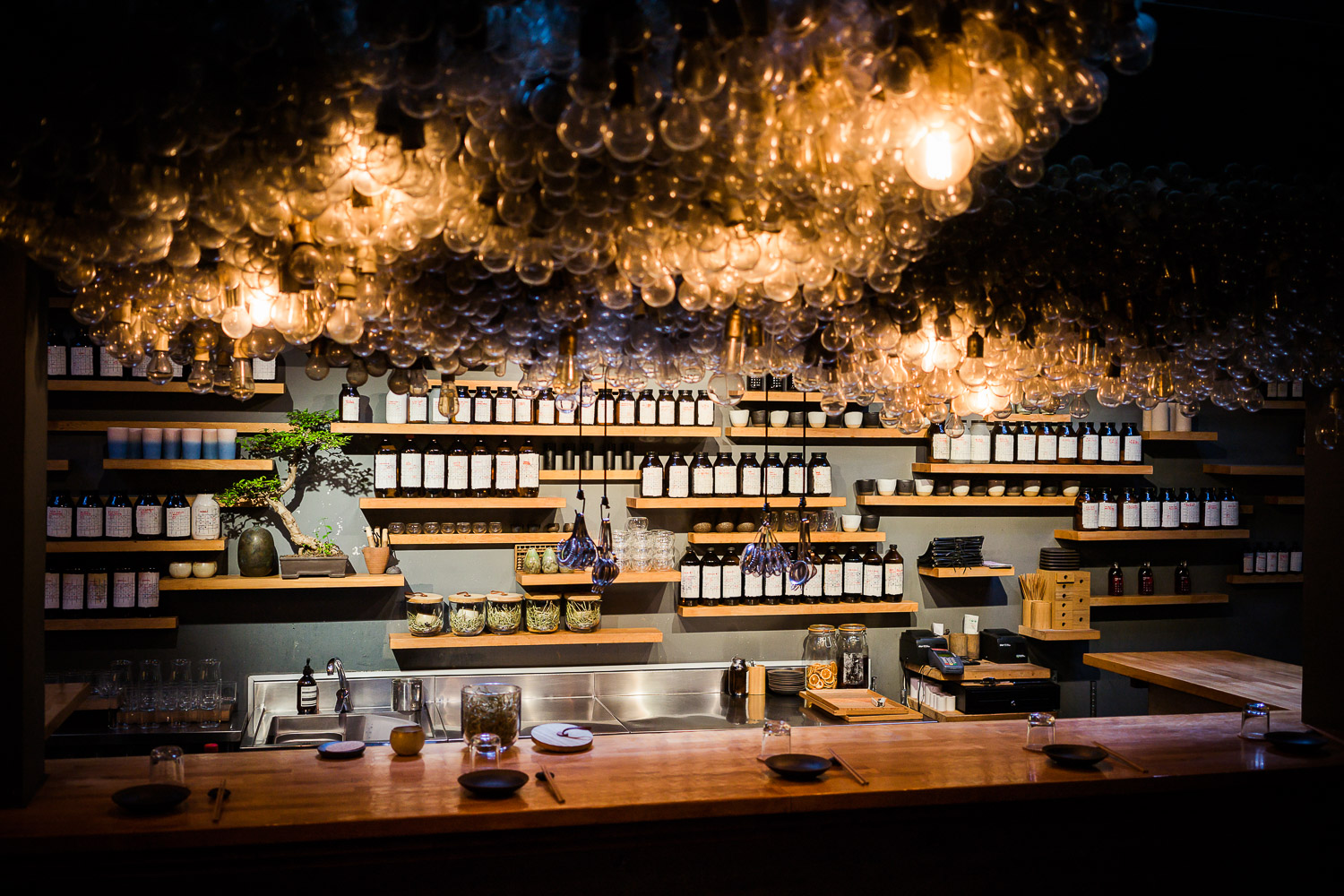 Operation Dagger
Slicing through some tough competition, Operation Dagger was also named as one of Asia's 50 Best Bars in 2016. Like a true speakeasy, the bar is hidden: you can only identify it by a small logo above the door (and, of course, photos online). Despite the fact that the bar is located in a basement, the space is airy and the décor is minimal and industrial. They have a short cocktail list that rotates frequently; drinks are creative and made with their own liquors. Operation Dagger is located at 7 Ann Siang Hill, Singapore.
Read Club Street Singapore's Secret Bars and Hot Spots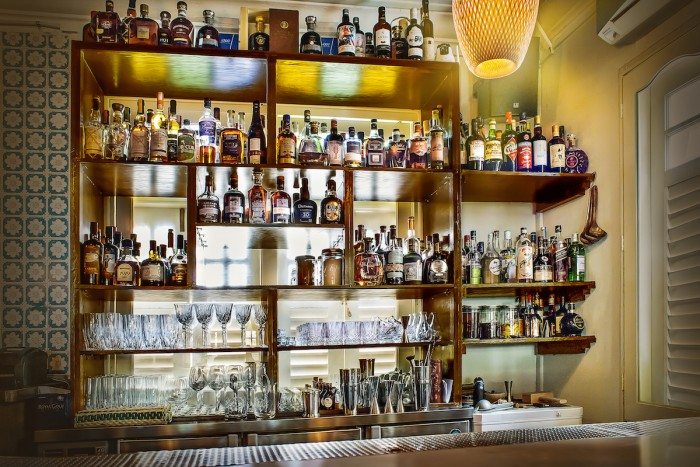 Bago at Lime House
The second story of Caribbean restaurant and bar Lime House has turned into the spot to be for creative rum cocktails, now known as Bago (pronounced Bay-Go). The décor features elements such as rustic cane furniture and wooden shutter windows, giving the bar a real island vibe, easily making you forget you're in Singapore instead of a distant island in the middle of the crystal clear waters of the Caribbean. Bago is located on the second floor of Lime House at 2 Jiak Chuan Rd, Singapore.
Manhattan
In 2016, Manhattan had the honor of being named one of the World's 50 Best Bars. Inspired by New York and the 19th-century Golden Age of cocktails, Manhattan is incredibly sleek and opulent. They serve finely crafted cocktails and artisanal spirits along with New York-inspired bar bites; they also feature the "world's first in-house rickhouse" (barrel-ageing room), as well as an Ingredients Room. They mean business, and they deliver. Manhattan is located inside Regent Singapore at 1 Cuscaden Road, Singapore.