Siem Reap, a northwestern town in Cambodia is most famously known as the gateway to the Temples of Angkor. This tourist hub is riddled with bars, souvenir shops and party hostels. Despite its close proximity to one of the ancient wonders of the world, Siem Reap is more than a one hit wonder. There is a lot to explore beyond the Temples of Angkor, if one ventures outside the city's borders.
The Floating Villages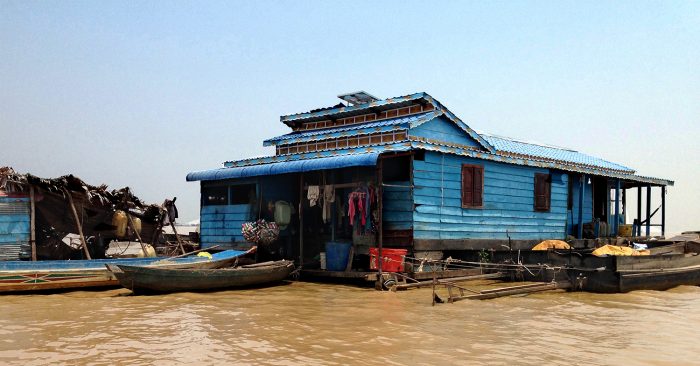 Located on the largest fresh water lake in Southeast Asia, these floating villages are home to approximately 80,000 people, dispersed among 170 different villages.* It amazed me to see houses so far from the context I typically associate them with. This made for an incredibly eye-opening experience. Although I was astounded by the beauty of Chong Kneas village, I suggest doing research before embarking on a tour so you know which village is right for you.
There are three floating villages near Siem Reap: Chong Kneas, Kompong Phluk, and Kompong Khleang. Chong Kneas is often ridiculed for being a "tourist trap" because visitors are often urged to purchase overpriced rice and other products for the local school. Kompong Phluk is known to be more authentic, but is a shorter boat ride with the same boat fee of $20 USD. Kompong Khleang, although farther from Siem Reap, is less busy as is thought to be the most authentic and beautiful out of the three villages.
Samatoa Lotus Farm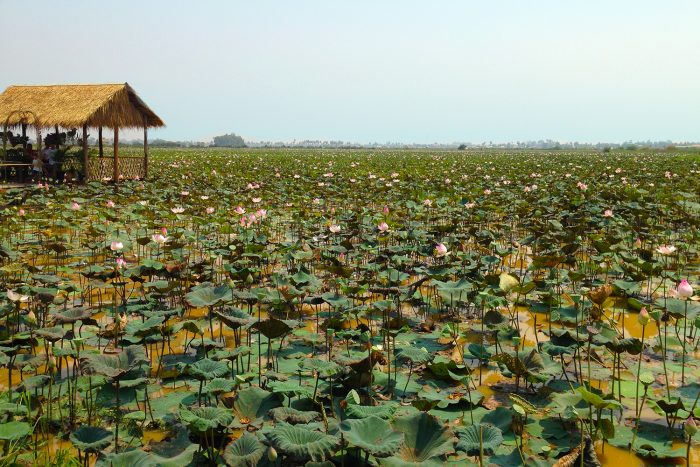 When you're on your way to the floating villages, make sure to stop at Samatoa Lotus Farm. The view is breathtaking. A narrow path leads you to look out points along the lake, where the farm is located. But the view is only part of the experience, the farm is part of the Samatoa Project which focuses on creating sustainable and fair career opportunities for Women in poor areas of Cambodia. Lotus fibre is used to make fabric which is then used to create quality, fair-trade, eco-friendly clothing. Although entrance to the farm is free, donations are happily accepted and go towards developing the Samatoa project.
Indulge in the Rural Beauty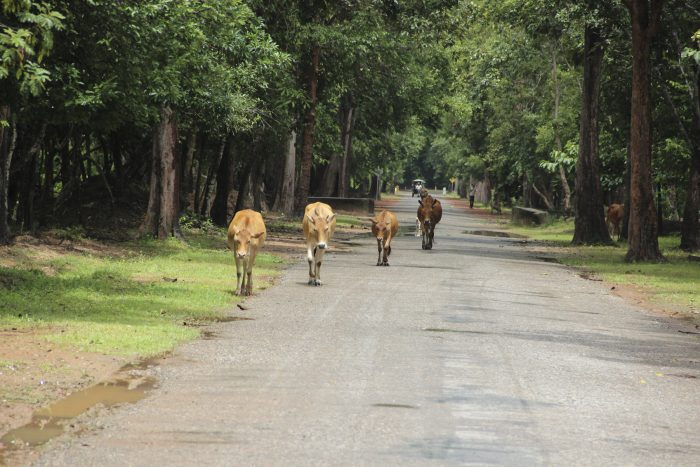 Another way to explore the rustic beauty of the Siem Reap province is to rent a bike and cycle along the outskirts of town. You'll pass dozens of rice paddies and quiet farmhouses, located peacefully along narrow dirt roads.
Exploring the natural landscape of Siem Reap province gives you a nice break from the city's hectic centre and a taste of what Siem Reap has to offer - aside from the iconic Temples of Angkor.