If you like quirky tiny places and hidden bars, maybe we can hang out.
We are Joy and Violet from The Style Atelier, a boutique agency on a mission to empower all through artistry & training in makeup and hairstyling, grooming and etiquette and communication. We recently moved into our new 'hood at Club Street, and want to share the area's most stylish spots with you.
So, if you want places where you can turn 'round a corner and simply vanish (literally) into, come with us as we share our favourite spots on Club Street!
Truly Enamoured - Club Street Bridal Boutique
Away from run-of-the-mill bridal boutiques, this one is tucked away in a quaint shophouse with a loft in Club Street. The experience you have with Truly Enamoured is summed up by a single word – LUXE. When the boutique owners tell you that they curate international labels for the sophisticated and discerning bride, and serve up fine art bespoke wedding stationery, you know that they are the real deal.
Their space is white, luxurious and inviting, and an afternoon of personalised consultation with the owners, Linda and Michelle, feels like a tête-à-tête with girlfriends. Disclaimer: If you are not getting married, I am not sure what excuses one can make to visit Truly Enamoured. The closest is this: Come by for a professional makeover session with The Style Atelier (we are neighbours) and we can all have tea together!
Truly Enamoured
21 Club Street #02-05 Singapore 069410
trulyenamoured.com | Facebook | Instagram
Operation Dagger - Hidden Club Street Bar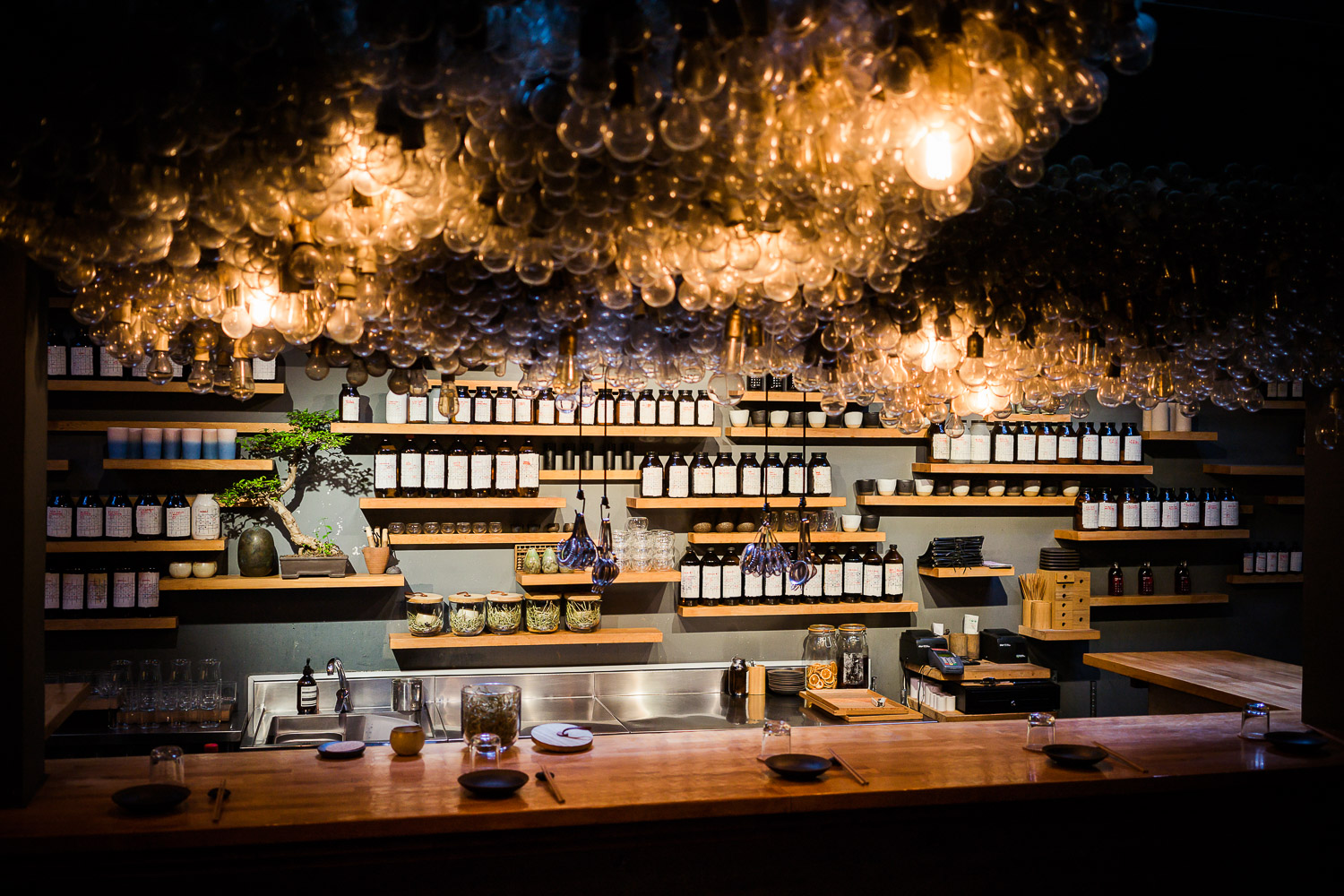 You know what blows my mind about Operation Dagger? If no one brings you, I'm willing to bet that you can't find it. Ha, you must be thinking, that is not possible. Trust me, I arrogantly thought so too. But then, my insider friend was walking me along the mainstream Club Street lane, and suddenly disappeared into a small unlit alley. Of course I always knew that alley existed, but I just never noticed it. It looks like a scene in a movie where vampires would appear and no one would ever know that you went missing.
You may google the address, but I am so sure that you can't locate it on GPS either. Oh well, ok, back to my friend. She then made another sharp turn, opened a black, nondescript door and proceeded to take the stairs down to what looks like a basement. Hapless, I could only follow meekly in my stilettos, which now look ridiculous against the gritty concrete and black metal railings. That is, until we reached another door and she threw that open to unveil Operation Dagger.
True to its name, this joint is not for the faint-hearted. Think industrial set-up, cement, metal and all. The bartenders had a grunge cool vibe. And they can make any cocktail for you. You only have to ask.
In their own words, Operation Dagger is their own blitz against the world of all the 'speakeasy' fad bars of today. They want to 'give you something new, something you haven't thought of before, something that makes you think of new horizons.'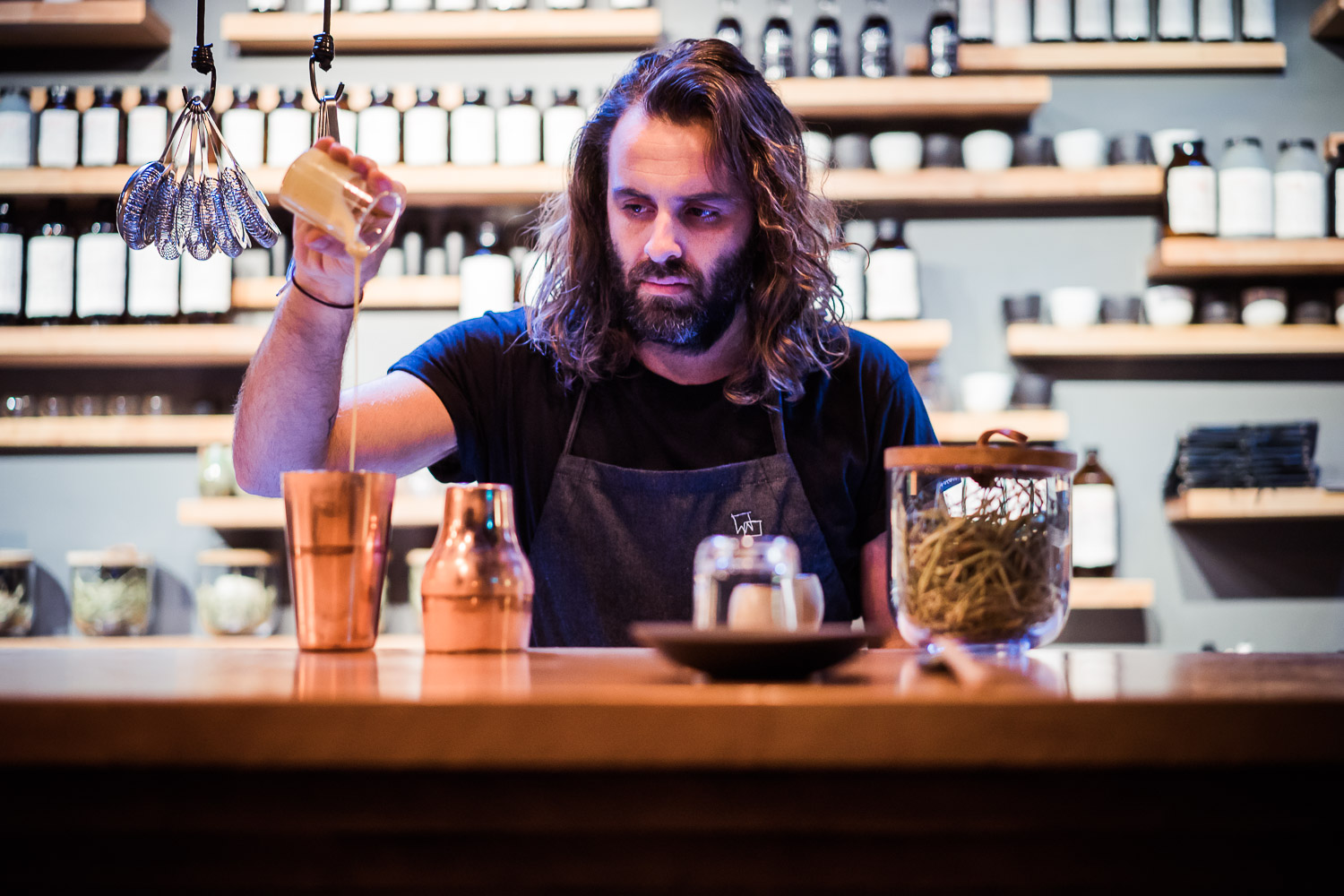 The cocktail to try at Operation Dagger is 'The Egg'. Luke Whearty, Executive Bartender created the concoction inspired by a duck yolk liqueur he had at a restaurant called Faviken in Sweden by Chef Magnus Nilsson and also the salted egg 'baos' he had when he first came to Singapore.
The cocktail is made with salted egg yolk liqueur which has been cured for 24 hours with sugar, salt, rum, caramel and vanilla. The drink is served under a bell jar infused with smoked star anise and hay, something inspired by a dish that Ryan Clift served at Tippling Club. It is definitely a drink you won't want to miss.
Operation Dagger
7 Ann Siang Hill, B1-01 Singapore 069791
operationdagger.com | Facebook | Instagram
Read Singapore's Top Cocktail Bars
Izy Dining & Bar - Hidden Club Street Japanese Bar
Izy, is a place where each sushi is a work of art. And I am not exaggerating. Every morsel that is beautifully plated on exquisite Japanese ceramic has been styled and crafted to aesthetic perfection. Not to mention, gastronomic perfection too. And before you think you've died and gone to sushi heaven, you realise that this is just the beginning. Only insiders know that one only needs to walk right to the end of the restaurant, open a secret door and voila! You find yourself standing in a hidden room where cool folks sip on bespoke cocktails and chill on red couches.
Once inside, our cocktail is served and we can't help but let out a gasp of surprise. The drink is a work of art, crafted by the expert hands of a master. The result? The beauty and delicateness of the cocktail's appearance is matched by the complexities of the liquid concoction. A real Club Street gem.
Izy Dining & Bar
2 Club Street Singapore 069413
www.izy.com.sg | Facebook | Instagram
Senso Ristorante & Bar - Italian Dining on Club Street
Ah, no one quite does it like the Italians. Believe it or not, Senso Ristorante & Bar used to be a former convent. (Gasp!) The courtyard and in fact, the entire space, is Instagram-worthy. With its colonial architecture, serene and nerve-calming sculptures, you know you have stepped into a sanctuary.
The menu changes according to the European seasons, and showcases innovative dishes and all-time favourites of Senso that pay tribute to quality seasonal Italian produce from the Black Winter Truffle to Puglian Burrata Cheese.
For the homemade pasta and risotto selection, Director of Kitchen and Operation Chef Yves Schmid showcases his creativity with dishes such as Papardelle XXLong – 1-meter long homemade parpadelle with braised wild boar ragout. Fans of Senso will also be pleased to know that its classic signature Taglierini with Boston lobster and fresh basil is still available on the menu. Another must-have is Senso's Ravioli al Vitello, which is stuffed with braised veal shank and served in a scrumptious porcini mushroom sauce. Bite into the morsels of slow cooked fork-tender veal shank which are topped with shaved Parmesan cheese. This is Italian gastronomy at its best.
Lunch time, the place is alive with intelligent conversation and charming banter of top corporate honchos. When night falls, Senso takes on a softer mood. Many evenings, I have simply stood outside my office just above Senso to take in the jazz music and the scene of diners enjoying a red and a quiet elegant evening. For the yuppie types, The S Bar brings the spirit of 'La Dolce Vita' and the glamourous 1950s into Club Street. With fun themes like 'We Love The Godfather', where one indulges in specially concocted cocktails inspired by the cult movie - this is the ultimate place for throwing back and having a great night out.
Senso Ristorante & Bar
21 Club Street Singapore 069410
senso.sg | Facebook | Instagram
Aria Rooftop Bar
Look at that view.
At Aria, you will enjoy a stunning terracotta vista atop the most charming boutique hotel in Singapore. 'Aria', which translates to 'air' in Italian is inspired by the freshness of the Mediterranean Sea and the richness of its land. This traces a rich and respectful food journey to the homeland of Aria's founders: Sicily. Aria's doctrine on food is a sentimental one, laced with nostalgia and infused with magical moments. Opened as a rooftop bar above the enchanted Scarlet Hotel in 2015, Aria is truly a haven within Singapore's bustling Club Street district.
Buon cibo, buon vino, buoni amici!
Aria Rooftop Bar
33 Erskine Rd, Singapore 069333
casatartufo.com | Aria Facebook | Casa Tartufo Facebook
Meet the Authors and Photographer

Written by Joy Tan and Violet Chan of The Style Atelier
The Style Atelier is a boutique agency that empowers all to express themselves more confidently through artistry & training in makeup and hairstyling, grooming and etiquette and communication. Joy Tan and Violet Chan are driven by the solitary goal of empowering women and men to discover the best of themselves. The duo also co-authored Style On The Go, an MPH publication that features 40 express makeup and hairstyling looks and was distributed across Singapore and Malaysia.
The Style Atelier
21 Club Street #02-02 Singapore 069410 (by appointment only)
styleatelier.com | Facebook | Instagram
Photography by Wesley Loh of Memphis West Pictures
Wesley's encounter with the world of photography at the age of 18 spelt the start of a journey of self-discovery, of beauty and of truth. As a photographer and storyteller, he has established his credibility with his unique style and personable approach. With each image that he makes, Wesley delves into the life hidden by the façade of the human face and peels away the layers to reach its essence. Yet, in all of this, Wesley remains dedicated to fulfilling his first love – that of using his art to help others see what he sees best – the truth. Having recently moved his operations back to Singapore from Paris, Wesley currently runs Memphis West Pictures.