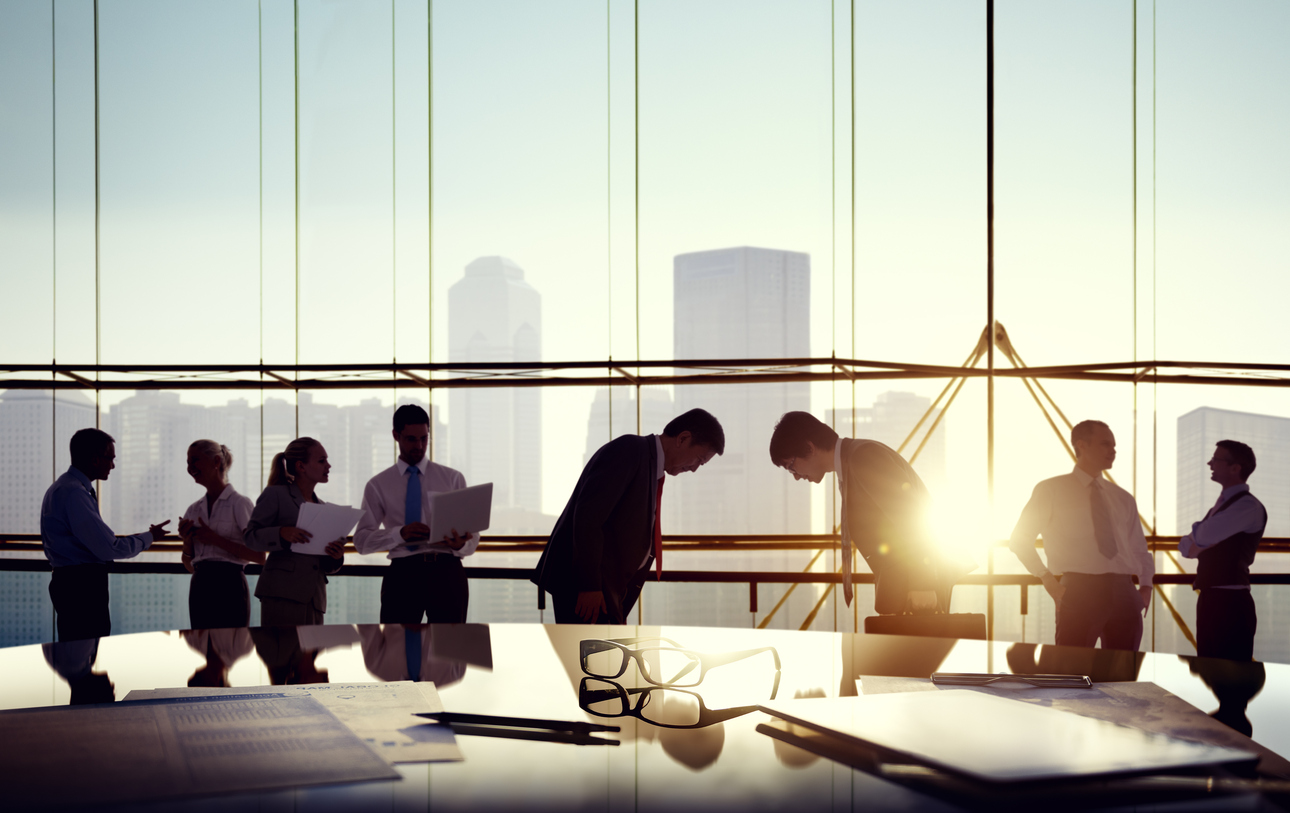 Dealing with cultural differences is an inherent part of travelling abroad. When you're in a different country, you're exposed to different customs when it comes to greetings, personal space, public courtesy, and much more.
When you're doing business in another country, it's important to not only be aware of the cultural differences you'll encounter on the street, so to speak, but also those that you'll face when you're meeting and negotiating with your foreign clients or counterparts. Doing so will lead to more successful communication and better relationships.
The Japanese place a high value on etiquette and follow some customs that might be, well, foreign to you. Here are some etiquette rules that you should definitely be aware of when you do business in Japan.
Silence
There is a Japanese proverb that says "The duck that quacks is the first to get shot." This idea is especially pertinent to doing business in Japan. In Japanese business settings, silence is valued more than a great deal of talking. The more silent you are, the more credible you're thought to be. Silence is linked to wisdom and self-control. At the beginning of a business relationship, aim for a more introverted and formal approach.
Group solidarity
In Japan, group solidarity is valued more than individualism. This is evident in such behaviors as how Japanese business people receive praise. Whereas many countries, particularly western countries, value individual contributions, recognition, and praise, it is the opposite in Japan. When a business person is singled out for recognition, regardless of how much he may have contributed, it is likely to embarrass him. To avoid this, try to give credit to the entire group rather than one person.
Business card protocol
For many Japanese business people, business cards, or meishi in Japanese, are an extension of their identity. Therefore, giving and receiving business cards is extremely important.
Carry your cards in a nice case so that you give your counterpart a card in good condition; the quality and condition of your card is a reflection of you and how you conduct business. Present your card with both hands and have the printed side facing the person you are giving it to.
Accept a business card with both hands, thank the person, and bow slightly. Then read the card briefly with respect, taking care not to cover the person's name with your fingers, and place it in your business card holder if you are standing. If you are seated, put it on the table and leave it there for the remainder of the meeting; at the end, place it in your business card holder. Whatever you do, don't put someone's business card in your back pocket or wallet!
Greetings and introductions
This may be the most complicated part of your interaction, but if you know the customs in advance, you should get through it with no problem. While bowing is very important in Japan, your hosts probably realize that you are not accustomed to the practice and may shake your hand instead. If you want to return the bow, make sure your back is straight and your arms are at your sides. Don't make eye contact as you're bowing. Women often clasp their hands in front of them. The longer and deeper the bow, the more respect is shown. Sometimes a bow is combined with a handshake; avoid bumping heads by turning your head slightly to the left.
Removing your shoes
If you go to a home or a restaurant with a tatami room, you will have to remove your shoes. Follow your hosts' lead. You may encounter a wooden threshold or a change in flooring with several pairs of slippers; this is where you should remove your outside shoes. Put your shoes on the rack provided or off to the side.
If it's an informal situation, wearing socks (rather than slippers) is acceptable, but it's rarely okay to go barefoot. Bring white socks to wear if you are wearing sandals—just make sure there are no holes in them! There will be a different set of slippers for the toilet.
Follow these etiquette rules and customs to ensure that your interactions go smoothly and your business trip is a success!