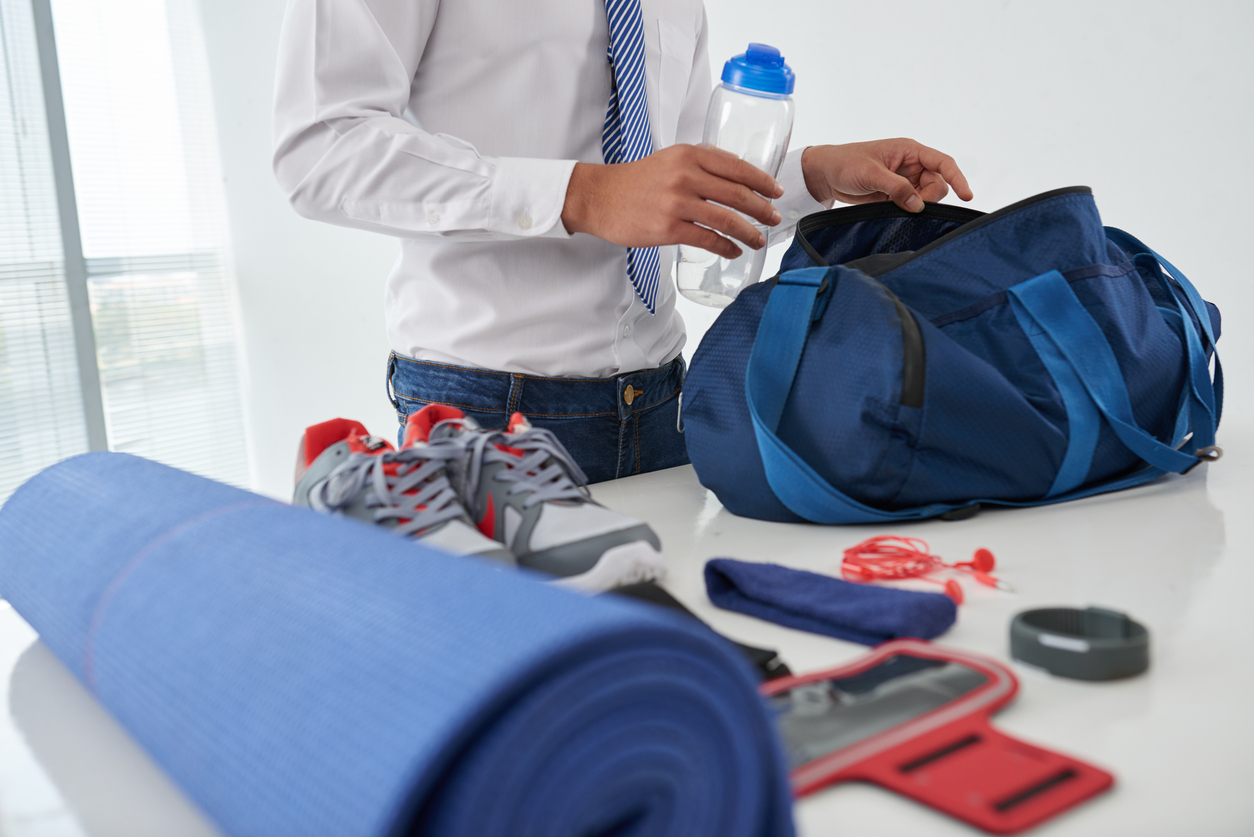 When you travel for work, your daily routines are usually disrupted: you may wake up and go to bed at different times; you often eat at restaurants instead of cooking at home; and you may have to adjust your workout routine or even forego exercising altogether.
With all of these changes to your usual routine, how can you stay healthy on the go? Here are five tips.
Stick to an Exercise Routine
Consistency is really important when it comes to exercise. Even if you can't maintain your exact exercise routine when you're travelling, do an amended version of your routine. If you can't fit in a whole hour of exercise, do a half hour or even just 15 minutes. If you don't have access to the usual equipment, think of several alternative exercises you can do without it.
Mix it Up
Your normal exercise routine might include going for a run around your neighbourhood, but if you're doing business in a city like Beijing where the pollution levels are consistently in the unhealthy range, add some flexibility into your regime. A run on your hotel's treadmill is an obvious alternative, but if that idea bores you, take the stairs to your room instead of the lift. Or if your hotel has a pool, try a couple laps instead.
If want to hit the gym and your hotel doesn't have one, look to see if your gym membership in your home city has a location in the destination you're visiting. Alternatively, many cities have gyms at community centres that offer short-term memberships or drop-in rates.
Use Fitness Apps
If you don't have access to a gym, download the app Sworkit (for Android and iOS), which gives users a wide variety of exercises to do without equipment. You can also set different workout lengths, so you can fit a session into almost any schedule.
Other great fitness apps for travelers include Map My Run and Nike Training Club. Map My Run provides suggested routes, allows you to track your mileage, and also see local tourist attractions. Nike Training Club gives users a range of ways to work out and many of these don't require equipment. Each workout has a video tutorial, rewards you for logged fitness minutes, and you can set up reminders for yourself by synching the app with your calendar.
Don't Overeat
This is an easy one—at least on the surface—but when you're traveling and eating out more, it can be easy to go overboard on the buffet or your comped meals.
First off, make sure you get enough sleep. Ghrelin, your hunger hormone, is elevated when you're tired, so you can feel hungry when you haven't gotten a sufficient amount of sleep.
For business dinners, aim for dishes with smaller portions and seafood. Proteins and grains should each take up a quarter of your plate, and the other half should be fresh vegetables. If you can, try to avoid high-sodium in-flight meals; bring food for the plane or eat a healthy sit-down meal at the airport before you board.
Also, just because your room might include a breakfast buffet doesn't mean you should eat the equivalent of 2 meals in the morning instead of the bowl of cereal you'd normally eat at home. Keep your breakfast small and healthy and you'll already have a good start to the day.
Go the Long Way
Even if you're getting some workouts in on your trip, go the extra mile, so to speak. Take long walks; take the stairs; head to your destination on foot rather than taking a cab. You should be getting in about 10,000 steps a day. A FitBit, Apple Watch or smartphone app can help you track this.