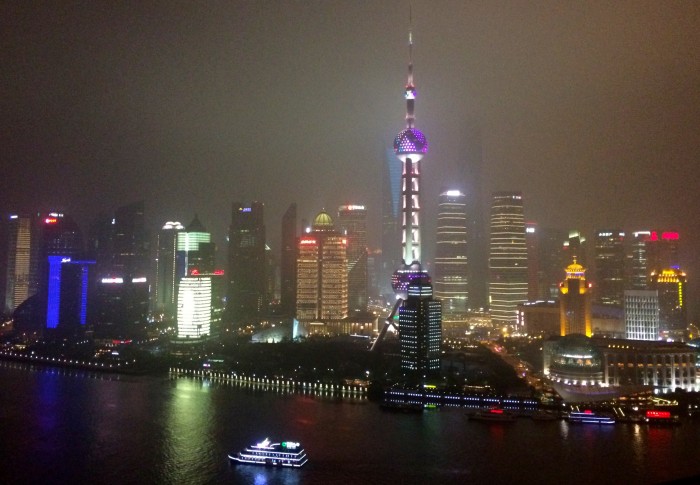 I'm a sucker for roof top bars. So when I found out about Vue Bar which is located on the top floor of Hyatt on The Bund, and boasts an amazing view of Pudong, I added it to my must do list. What also helped sell me, is that they have a jacuzzi on the roof!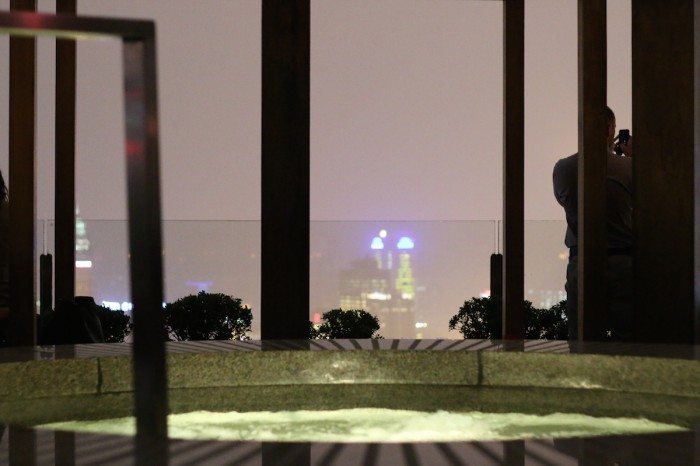 The immediate image of sipping champagne in a designer bikini and sunglasses while gazing over the view popped in my head. Then just as quickly diminished when I remembered I'm still trying to loose my excess post pregnancy weight, and oh that's right, I don't have a hot designer bikini! Still, I thought it would be fun to stop by to see if any fabulous people were taking advantage of a jacuzzi in the middle of a rooftop bar.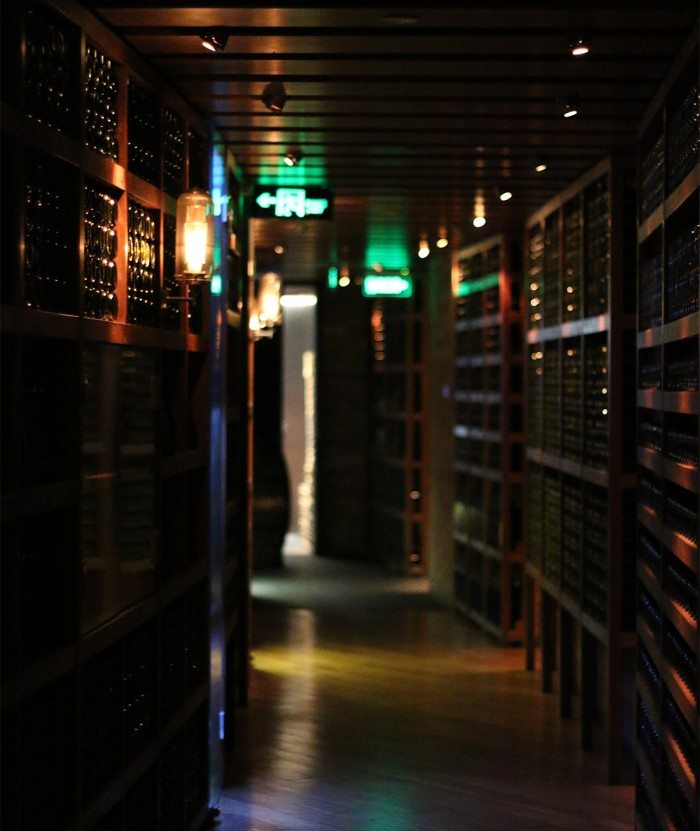 On the last night of our trip to Shanghai sponsored by Spring Airlines, my friends the fabulous photographers Jamie from No Foreign Lands and Jerome from The Long and Winding Road joined me to check the place out. A quick ride up the glass elevator and we reached the 32nd floor. Once inside, the cover of 100 CNY (S$20) got us a entry and a drink.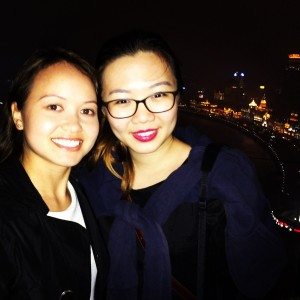 Being bloggers and photographers, our first stop was the rooftop to take in the view. As it was a chilli night in April, we shivered our way through rounds of photos of the skyline and of course a few selfies. After taking more than enough photos, we realised, we're at a really cool bar, we should probably have a drink! Our cover got us a choice of wine or select cocktails. With glasses of wine in hand, we found comfortable sofas next to windows with unobstructed views of the city.
As we watched neon lit boats float around the river, we reminisced on the amazing trip we had, and how incredible this city is. I swore to return again. Hubby, baby, and designer bikini in hand.
Vue Bar
Hyatt on the Bund
199 Huang Pu Road
Shanghai, China
T: 021-63931234